Friday, January 9
The Top 20 CDP Essays (2012-2014).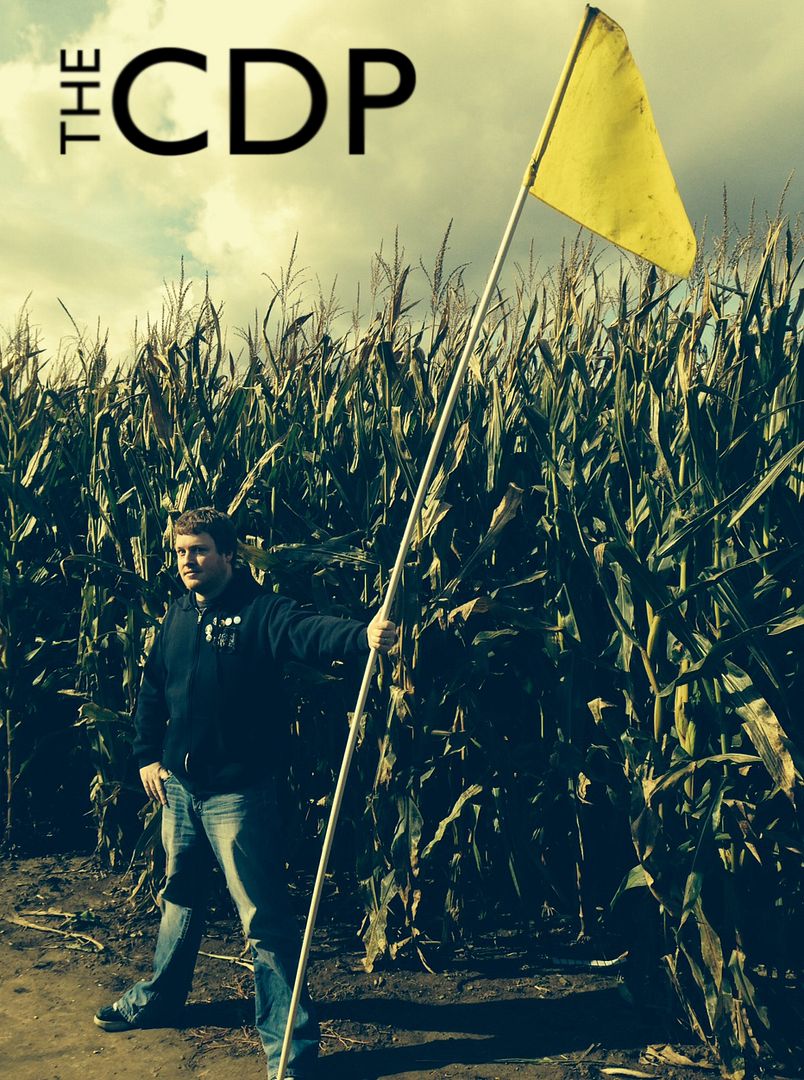 Here are the
Top 20 CDP Essays
from 2012 to 2014, in bite-sized form. Click at will and enjoy in moderation.
HONORABLE MENTION
'The Greatest TV Show Of The Last 25 Years.' (April/May 2014)
Week 1
-
Week 2
-
Week 3
-
Week 4
-
Week 5
-
Week 6
#20
– 'The Walking Dead Friday.' (Seasons 3/4)
S3-E9 Review.
S3-E10 Review.
S3-E11 Review.
S3-E12 Review.
S3-E14 Review.
S3-E15 Review.
S3-E16 Review.
S4-E9 Review.
S4-E10 Review.
S4-E13 Review.
#19
– '
Shining Like A Beacon From Coast To Coast.
' (2/25/13)
#18
– '
Stanger Danger.
' (11/11/14)
#17
– '
The 7 Habits Of Highly Effective Television Fans.
' (9/13/13)
#16
– '
Aren't You Gonna Smile For Me?
' (2/18/13)
#15
– '
Today I Am 30.
' (2/1/12)
#14
– '
Time To Meet Your (Sandwich) Maker.
' (7/19/13)
#13
– '
Burning For You.
' (2/17/14)
#12
– 'Nuclear (Nielsen) Family.' (3/11-15/13)
Part 1
-
Part 2
-
Part 3
-
Part 4
-
Part 5
#11
– '
Let's Go To The Hospital.
' (4/15/13)
#10
– '
The Funniest Thing I've Ever Seen.
' (2/7/12)
#9
– '
If Love Is The Answer You'll Hold, Hold On.
' (6/19/13)
#8
– '
Waiting For October.
' (10/29/13)
#7
– '
Have A Super Sonic Day.
' (9/15/14)
#6
– 'Don't Call It A Comeback, I've Been Here For Years.' (2/11-12/13)
Part 1
-
Part 2
#5
– '
It's Great To Be Eighteen.
' (2/6/12)
#4
– '
The Great CD Swap Of 2000.
' (5/7/13)
#3
– '
Dad.
' (6/14/13)
#2
– '
The UW-Whitewater Swim Team.
' (2/8/12)
#1
– '
Eat The Fish Head.
' (2/10/14)
Thank you.
Friday, January 2
Two Minutes Of 2014.
Here's a thing I wanted to share with you as a kind of final haymaker punch to the frustrating year that was 2014.
There's this app called
1 Second Everyday
. You put it on your phone and start shooting video. As much or as little as you want, for as long as you want. After a certain amount of time, 1SE will string all of your clips together into tiny increments, giving you a frantic video patchwork of your last month, year or whatever. It's a cool idea, works like a charm and never crashed on me. I think it costs a dollar.
Near the end of 2013 and deep into 2014, I tried to remind myself to shoot some video everyday for my 1SE project. I'm not the type to capture a lot of photos and video when experiencing something interesting, and sometimes I would just grab a few seconds of me petting the cats, but I did manage to put together about 120 seconds of usable footage. It's mostly sushi, cats and beer, but I cannot think of a more accurate snapshot of how I live my life.
No, seriously. A
lot
of sushi, cats and beer.
So anyway, here it is (after a few tweaks and adding some music). Take it or leave it; I just couldn't bear to have it sitting on a hard drive. Turn up the sound, watch and enjoy.
So long, 2014. For real. The
CDP
returns with more new stuff shortly.
Wednesday, December 31
2014 CDP Year In Review.
What did you do this year? I grew a beard once!
Anyway, here it is; the entirety of 2014, through the eyes of the
Communist Dance Party
. Click liberally and have fun tonight. I will be at home with a glass of wine, playing Cards Against Humanity with my cats. You're not invited, only because I don't have enough chairs and don't want to put the leaf in the table.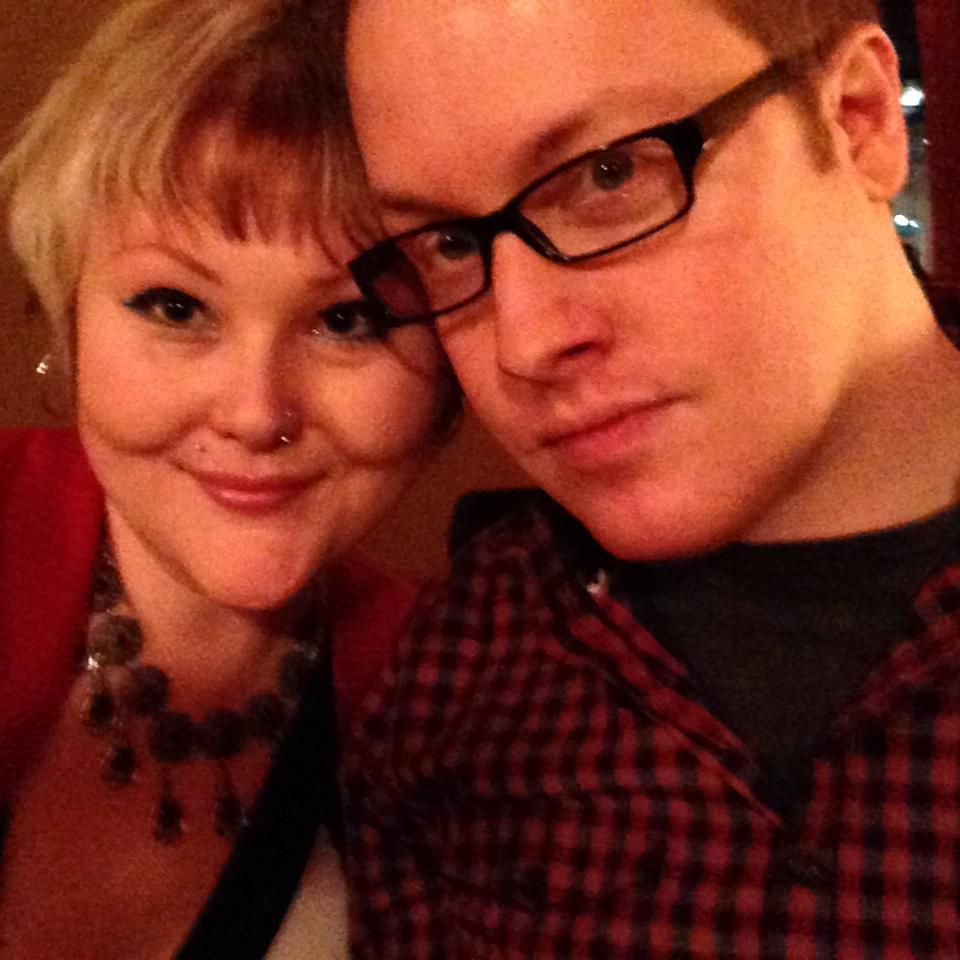 In February, I returned for Season 10 of the
CDP
by telling a story about who I was, where I've been and where I was going, all brought on by the unholy
consumption of a giant shrimp's head
at local sushi bar. I also took the time to once again mention that I've been
doing this shit for over a decade now
, which could mean that I'm suffering from any number of neurological maladies, narcissism being the least of my concerns at this point.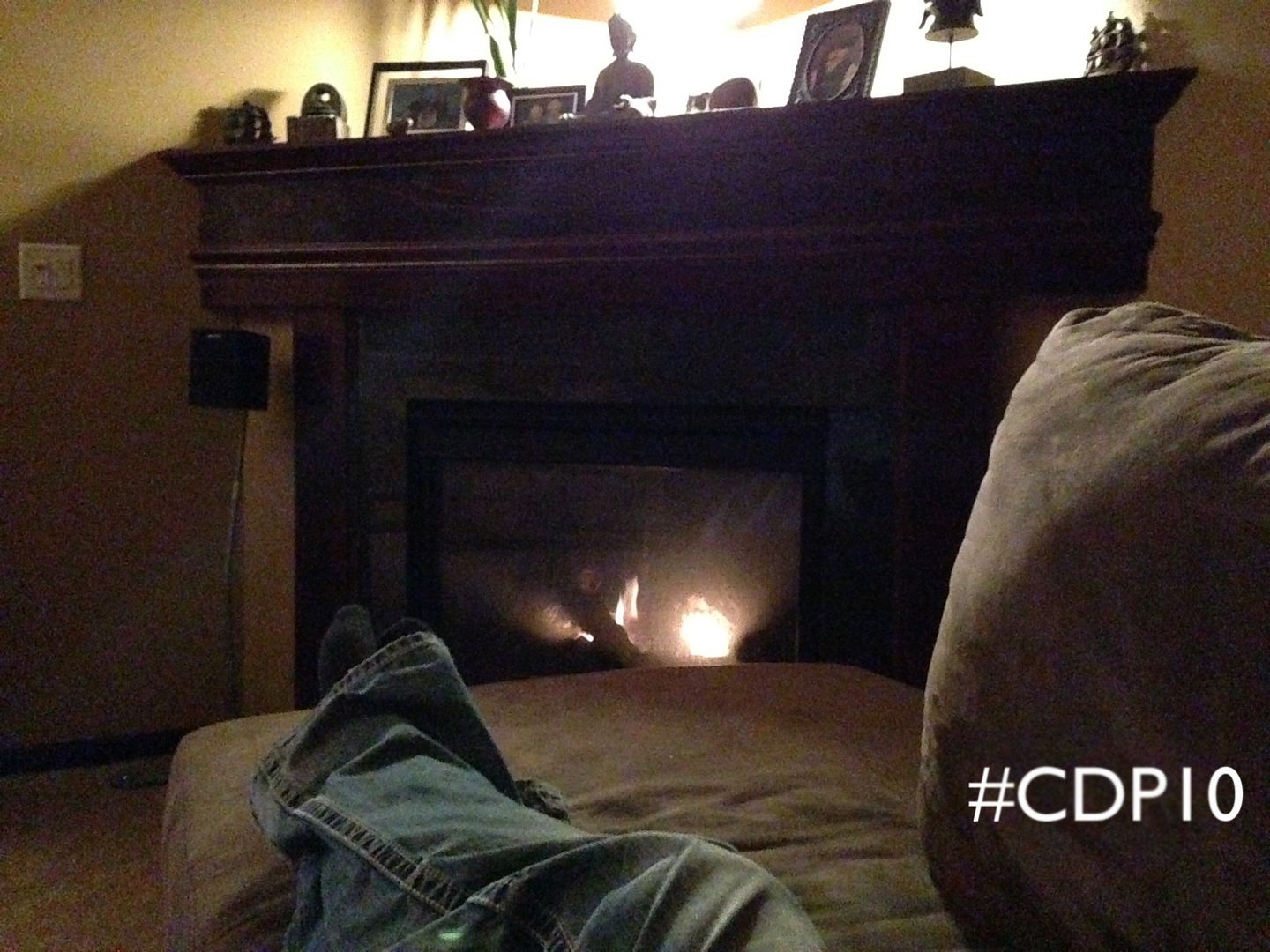 The Winter of 2014 was long and exceptionally bitter, which meant that I needed to
fix my fireplace
if I were to remain comfy and tastefully romantic with the Missus during the long February evenings. Of course, I know nothing about natural gas or fireplace repair, so the whole thing was more or less like defusing a bomb (Spoiler: I didn't asploded).
If you can believe it, I was still
recapping The Walking Dead
up through Season 4. Seriously; I had to go back and double check, because I had absolutely no recollection of this whatsoever. Turns out, it was still pretty funny, although I'm pretty sure nobody liked these particular captions but me.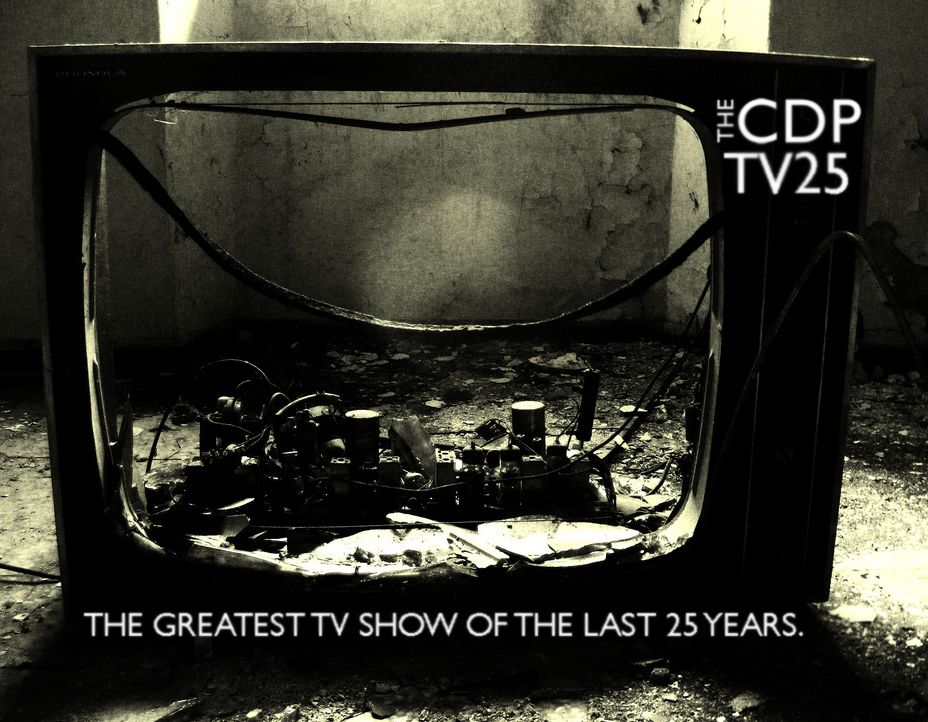 In late March through mid-May, the
CDP
embarked on one of the biggest Pop Culture meltdowns in history, as 128 television shows fought for your vote to determine the
Greatest TV Show Of The Last 25 Years
.
As the
weeks rolled on
, the
votes piled up
, the
upsets were fierce
and the debates swept through the comments, Facebook and Twitter like wildfire. I spent most nights tabulating votes right until midnight, when a new round would start and a new slew of votes came rolling in. I had never turned the page over to you peeps like that before, and
despite all the bitching
, it was a ton of fun.
In the end
, I was able to see through an idea I had been kicking around for two years, and despite my perceived grumpiness through it all, it was freaking awesome and I plan on doing a similar tournament sometime in 2015. You've been warned.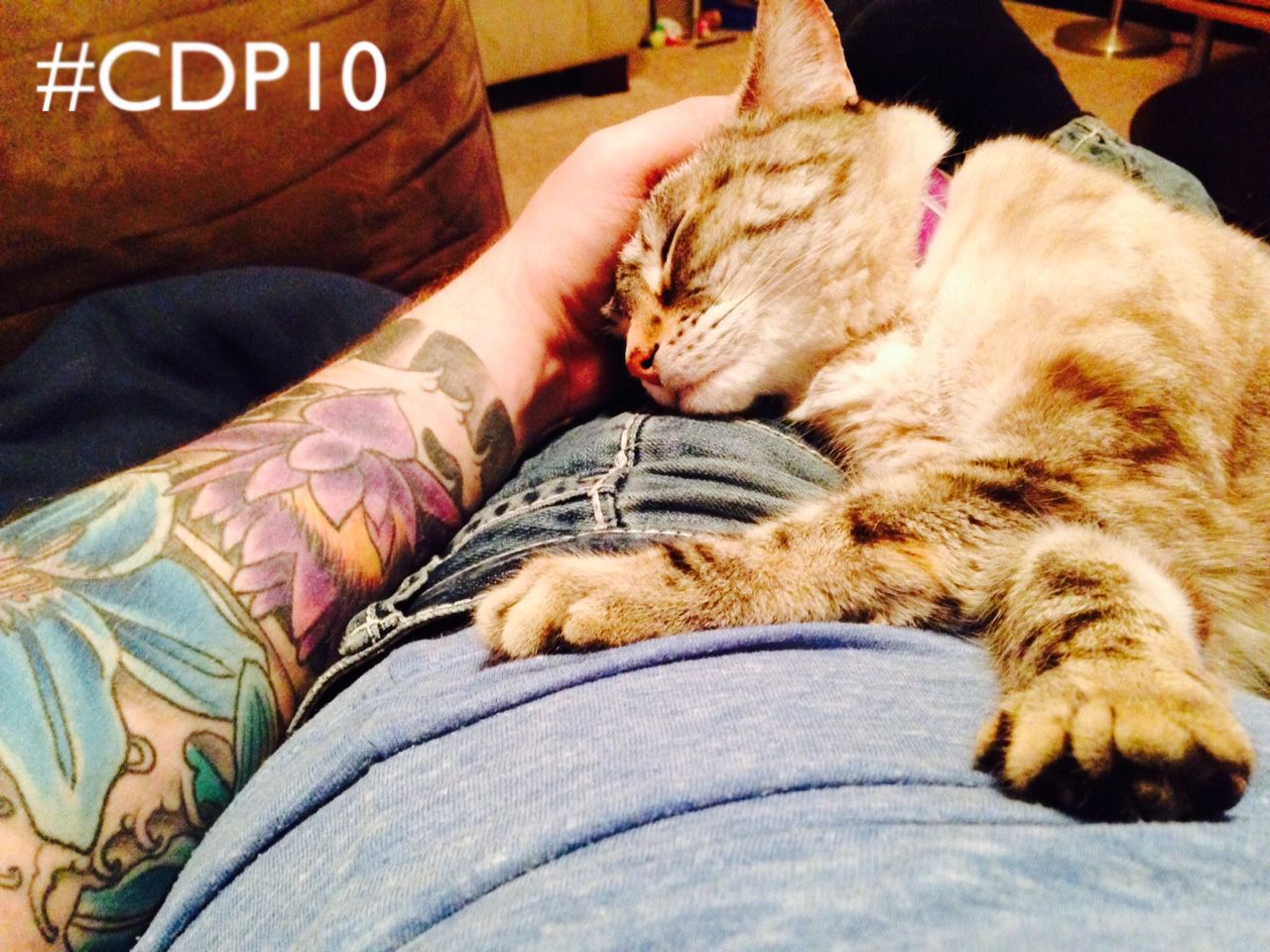 After six straight weeks of non-stop updates,
I took a month off
to pet cats and gain weight, two talents I desperately need to monetize for the good of my future. However, I returned with something I felt was important:
A plea to help out my nephew
. And after several months of getting the word out and thanking a lot of extremely generous people, I'm happy to say that he
raised enough cash
to receive his service dog. How cool is that?
August was Rerun Month, as I reheated my
Top 100 Simpsons Episodes
list in honor of FXX's 2-week-long, 'Every Simpsons Ever' marathon. In the end, I think I DVR'd over 100 episodes.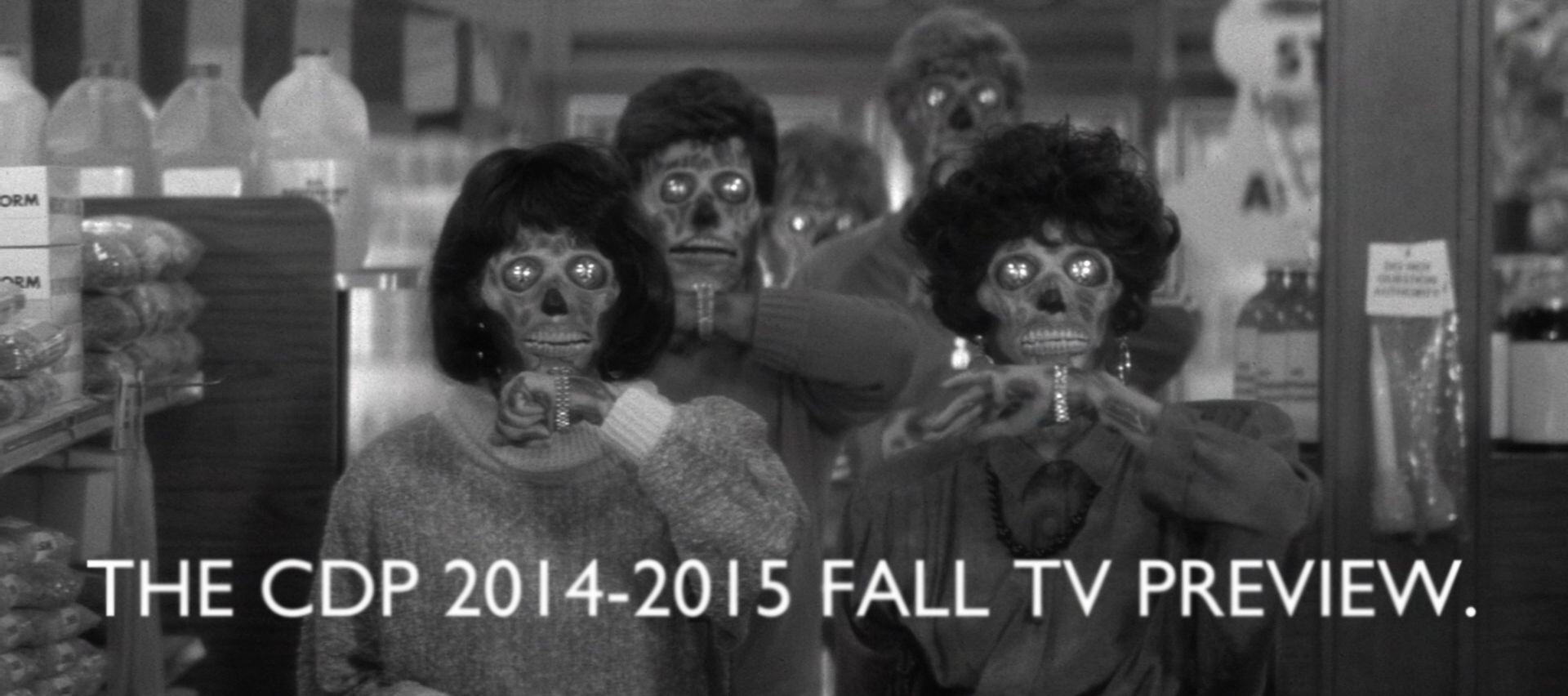 September was busy, as I kicked things off with my
Fall TV Preview
, always one of my favorite posts of the year. If that wasn't enough, I had an existential breakdown in the
parking lot of a Sonic
, and I was also busted having
an illicit affair
with a younger woman. I never said I was a role model.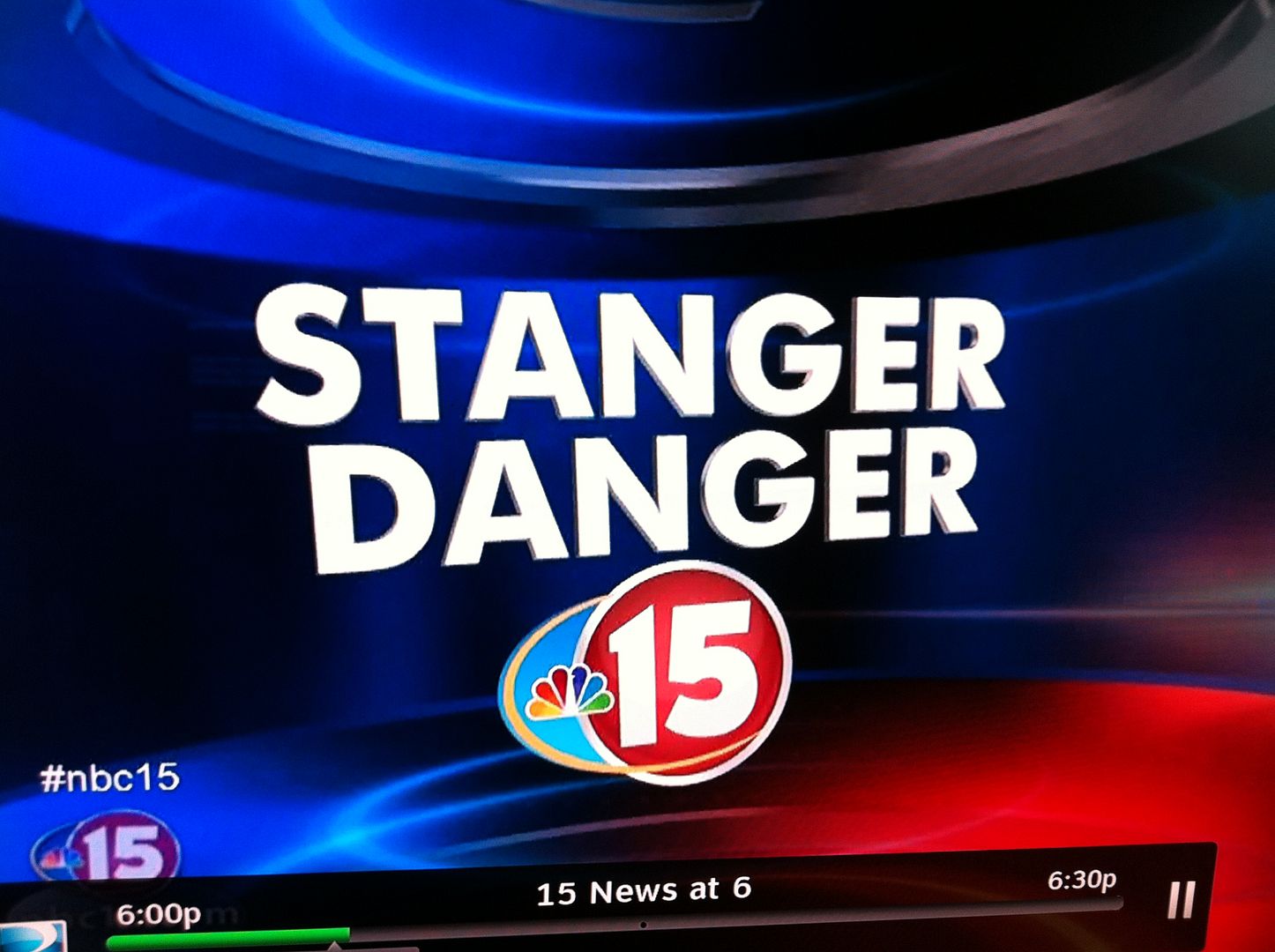 Finally, I went full Old Man Mode in my scathing rant on a local news station's
uncanny ability to make mistakes
during every single nightly broadcast. And to round it all out, you just saw my
Best Of 2014
list no less than 24 hours ago.
I can't say I had the time to blog as much as I wanted to in 2014, and I certainly didn't put forth as much stuff as I have in years passed, but I'm aware of it and hope to be a bit more prolific in 2015. Less Social Media, more
CDP
. That's my motto for...oh, at least the first 10 days of the new year, if I had to guess. That's about as far as I conciliate my resolutions until they melt away in a sea of comic books and
Spotted Cow
.
Thanks much, and Happy New Year. Sound off in the comments section and let me know what you'll remember most about 2014. The
CDP
will be back for Season 11 before you know it.
Tuesday, December 30
The CDP's Best Of 2014.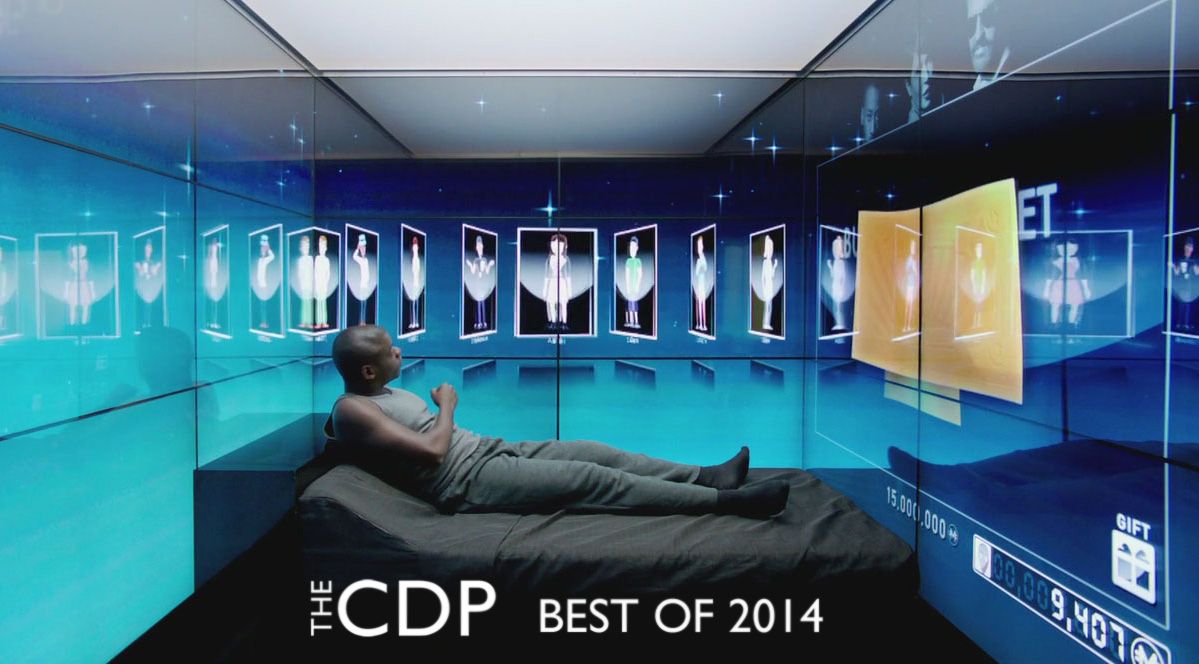 Aaugh! I overslept! Quick, before 2014 ends, I have to tell you about all the stuff I liked! Read it before it expires! No time to explain!
Go, go, go!
TELEVISION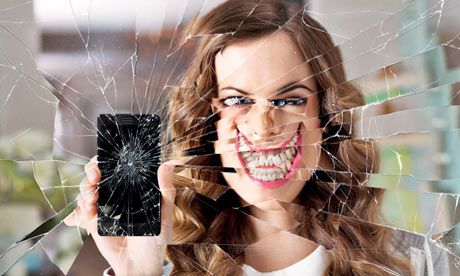 Honorable Mention
-
Black Mirror
(Audience/Netflix)
It didn't premiere in 2014, but it
did
become legally available in America this year, otherwise it would have been #1 with a bullet. Go watch it immediately.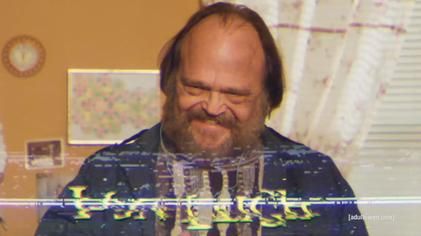 Honorable Mention
-
Too Many Cooks
(Adult Swim)
It's a shame
Too Many Cooks
can't be nominated for an Emmy. Or
can
it? In my opinion, it exists as a love letter to Television; that's all you really need to know.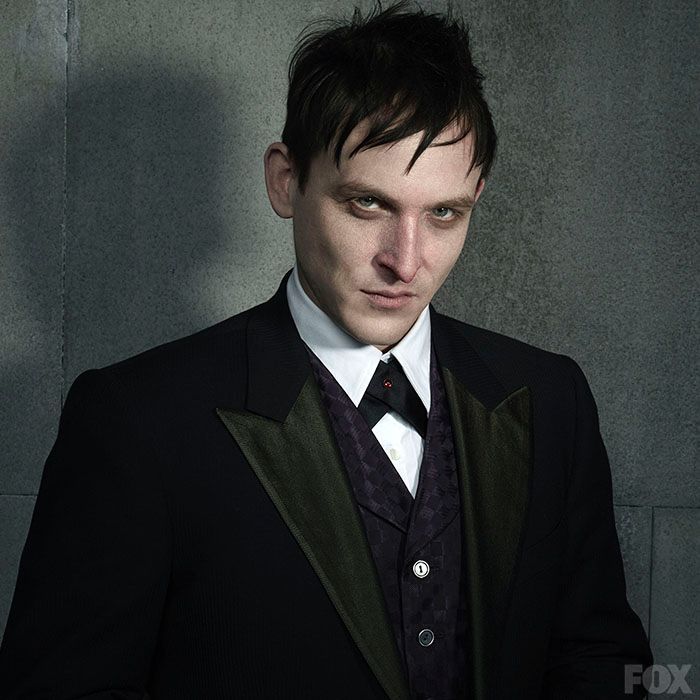 15
. The Simpsons (FOX)
14
. Constantine (NBC)
13
. Community (NBC/Yahoo!)
12
. Adventure Time/Regular Show (CN)
11
. Gotham (FOX)
10
. American Horror Story: Freak Show (FX)
9
. Attack on Titan/Space Dandy (Adult Swim/Toonami)
8
. The Flash (CW)
7
. The Goldbergs (ABC)
6
. Louie (FX)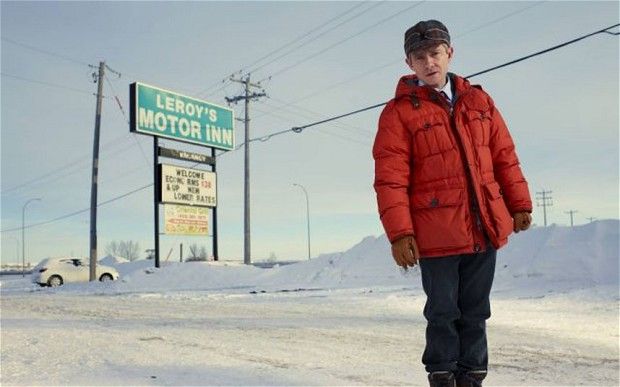 5
. Agents of SHIELD (ABC)
4
. Brooklyn Nine-Nine (FOX)
3
. Bob's Burgers (FOX)
2
. Fargo (FX)
1
. The Walking Dead (AMC)
Much like a zombie apocalypse, you cannot stop
The Walking Dead
; you can merely hope to contain it. The ratings are insane, the cast is on fire, and the show itself is as good as it's ever been.
FILM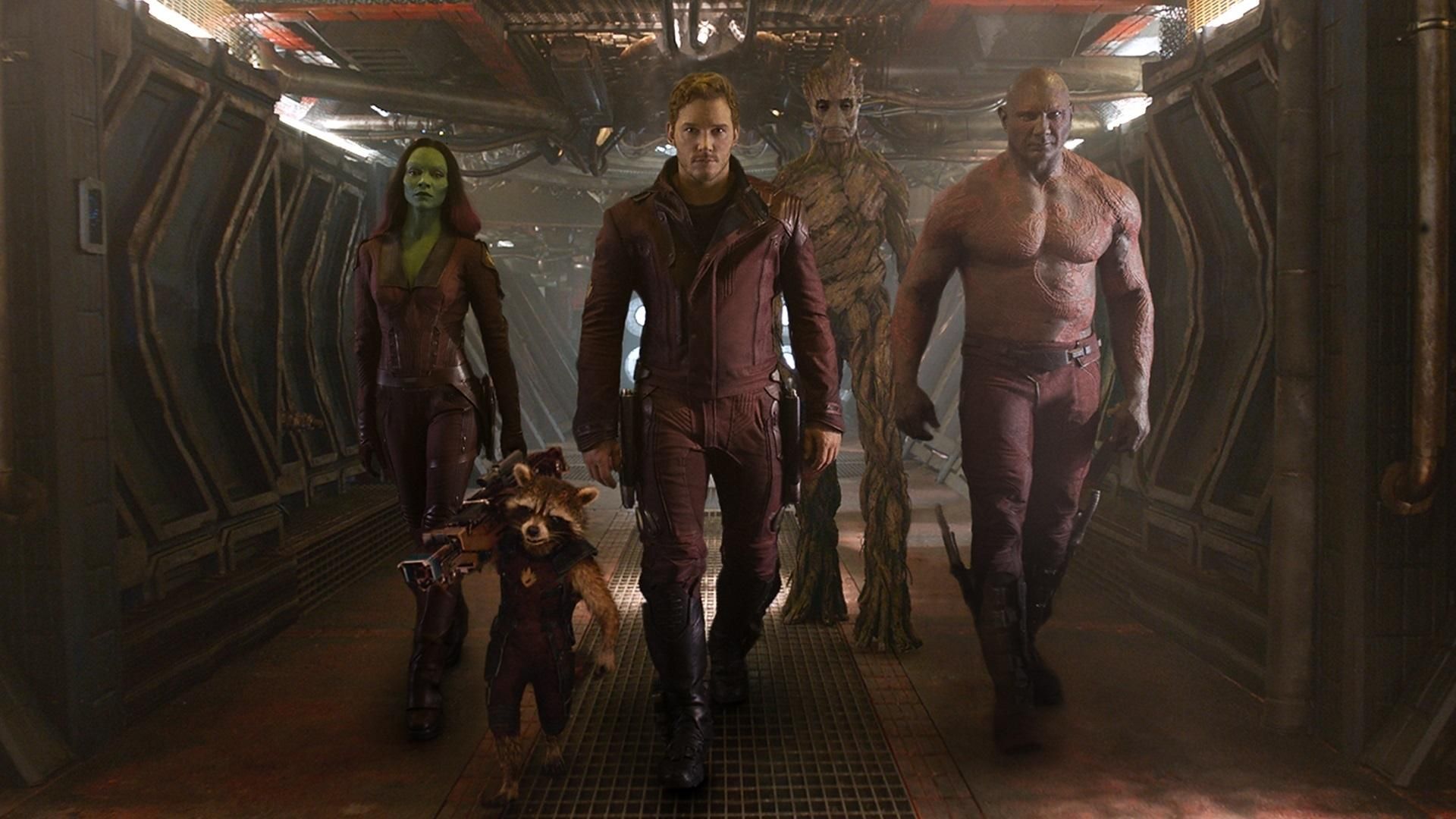 Guardians of the Galaxy
Hand down, the most fun I've had at the movies all year, and an instant classic from the Marvel Universe. Saw it twice. The Missus saw it
4 times
. Bought the soundtrack. Bought the action figures. Bought the comics. Bought
in
, entirely. Well done, all around.
MUSIC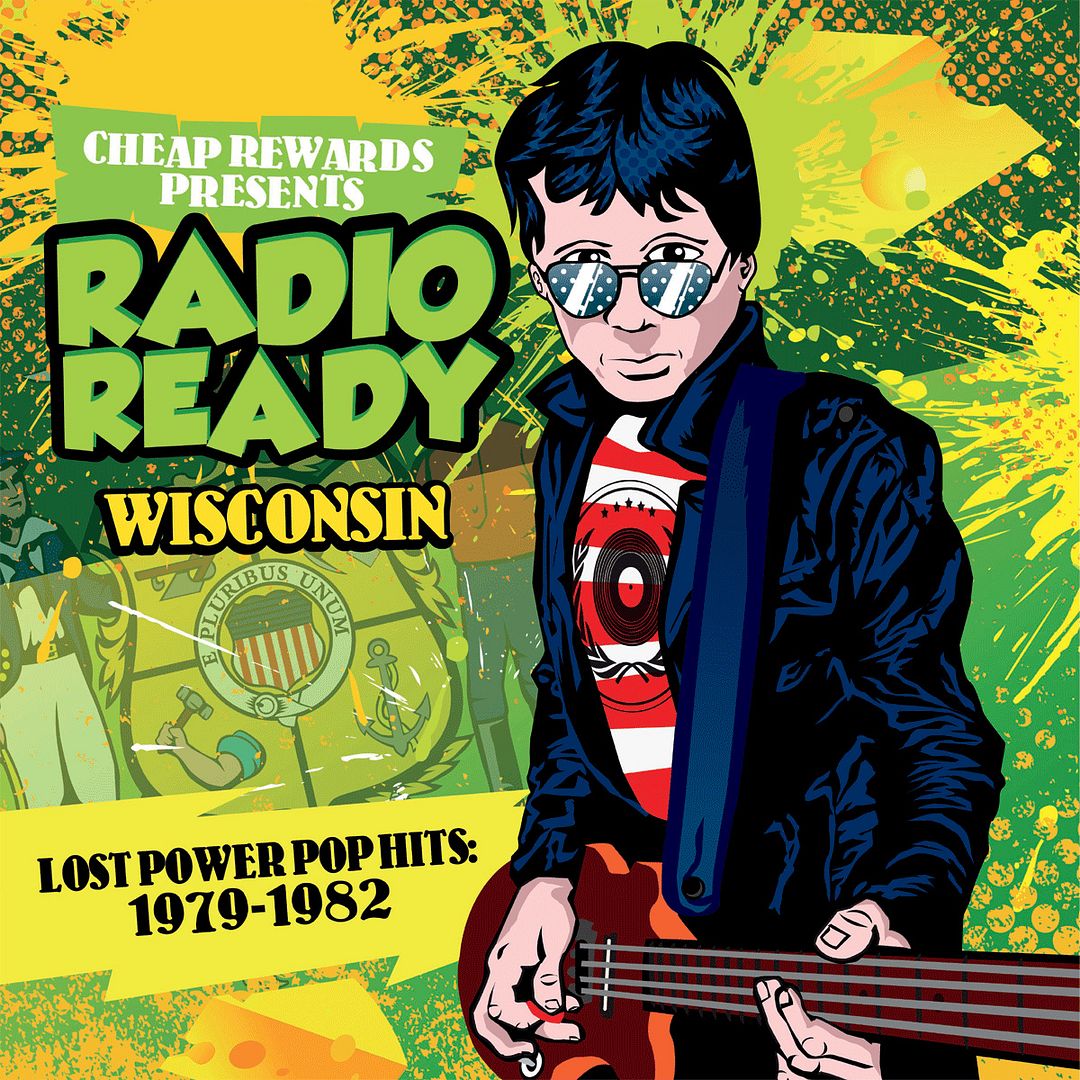 Honorable Mention
- Guardians Of The Galaxy: Awesome Mix, Vol. 1
Honorable Mention
- Radio Ready Wisconsin: Lost Power Pop Hits 1979-1982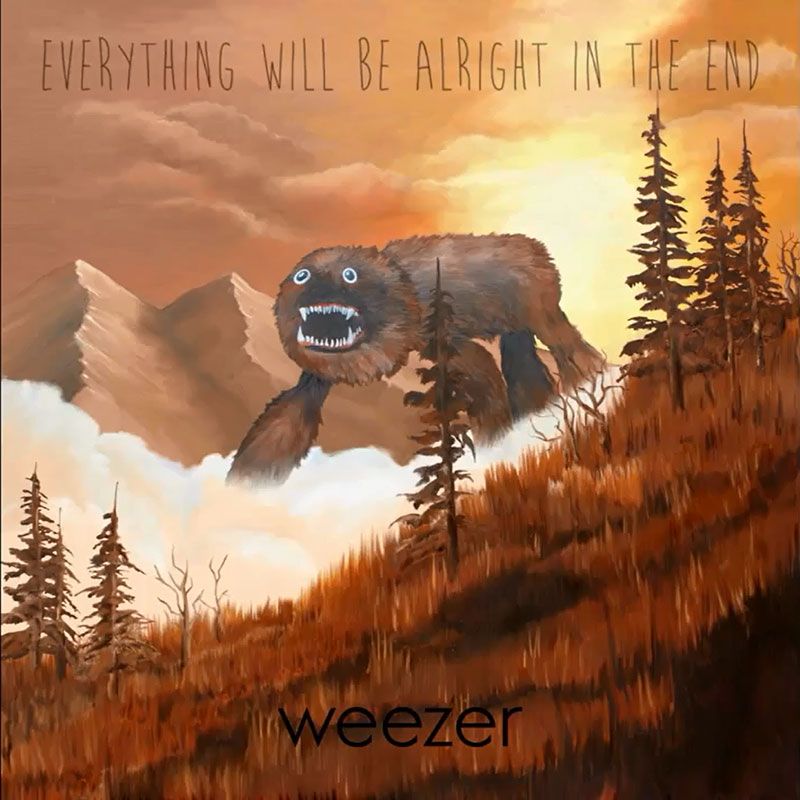 5
. Scott Reynolds -
Stupid World
4
. Ozma -
Boomtown
3
. Masked Intruder -
M.I.
2
. Run The Jewels -
Run The Jewels 2
1
. Weezer -
Everything Will Be Alright In The End
I don't lie when it comes to my music lists. If I didn't listen to it, I won't rank it. Unfortunately, I didn't listen to a whole lot of new records this year, so while I remained honest with myself (I truly liked all of these albums), I fully understand if you don't want to value my opinion anymore when it comes to modern music. In fact, I strongly encourage this behavior. I don't value my opinion, either.
BOOKS
I read no new books in 2014, but probably read about 10-12 total pieces of book-like literature throughout the year. This is going to sound weird, but 2014 was the year I became re-obsessed with the JonBenet Ramsey murder, so I actually read 4 books specifically about that topic:
Foreign Faction
- James Kolar
JonBenet
- Steve Thomas
Perfect Murder, Perfect Town
- Lawrence Schiller
The Cases That Haunt Us
- John Douglas
...Yeah, I think I went in a little too deep this Summer. I was having nightmares and stuff. The Missus was concerned. Worse still, I'm not yet 100% sure I know what happened. Shit is maddening. Let me know if you want to theorize about it, because I have about a billion pages of theories for you. Screw
Serial
; this case is still plenty important.
GAMING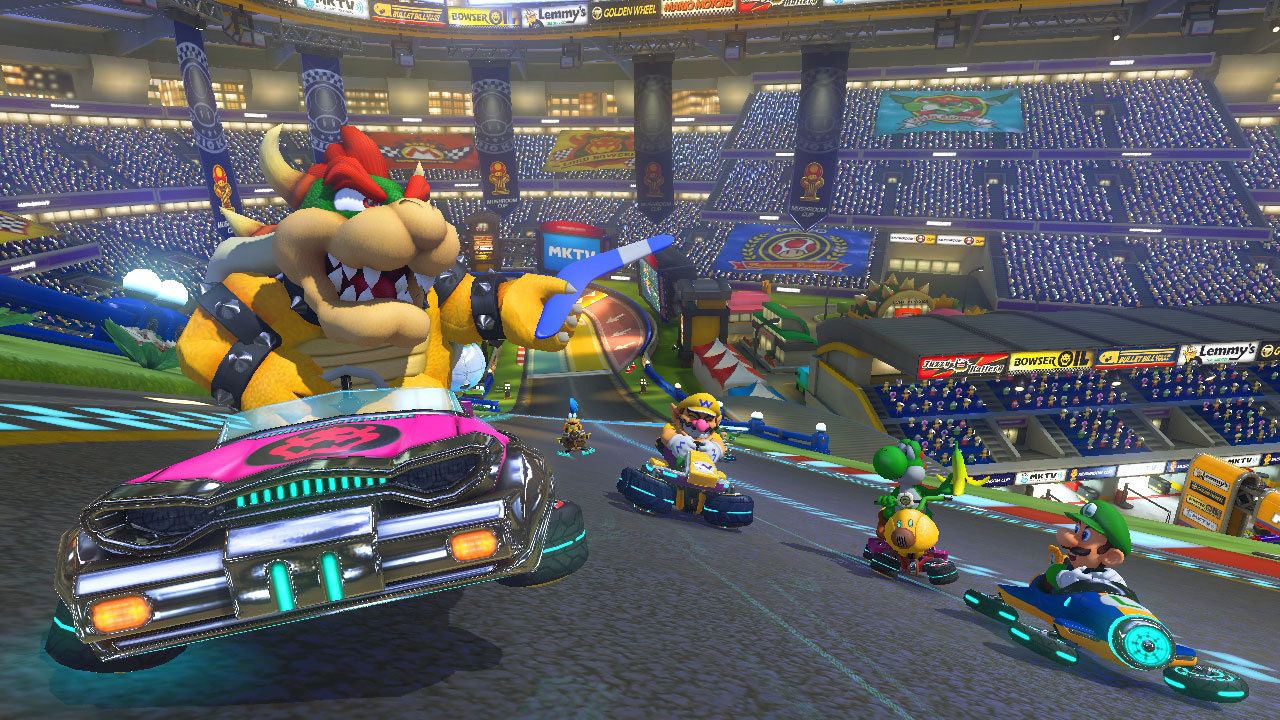 Mario Kart 8
(Wii U)
I
suck
at
Mario Kart 8
. Suck out loud. I can't seem to get any better, either. I still love it to pieces, regardless. The Wii U looks beautiful with its (finally!) HD output. The music, track and cart innovations only add to the playability. Whether I'm good at it or not,
Mario Kart 8
remains one of the heaviest hitters in Nintendo's arsenal.
Hey, we made it with time to spare! Sound off in the comments section, Facebook or Twitter, and let me know what your favorites of 2014 are.
Tuesday, November 11
Stanger Danger.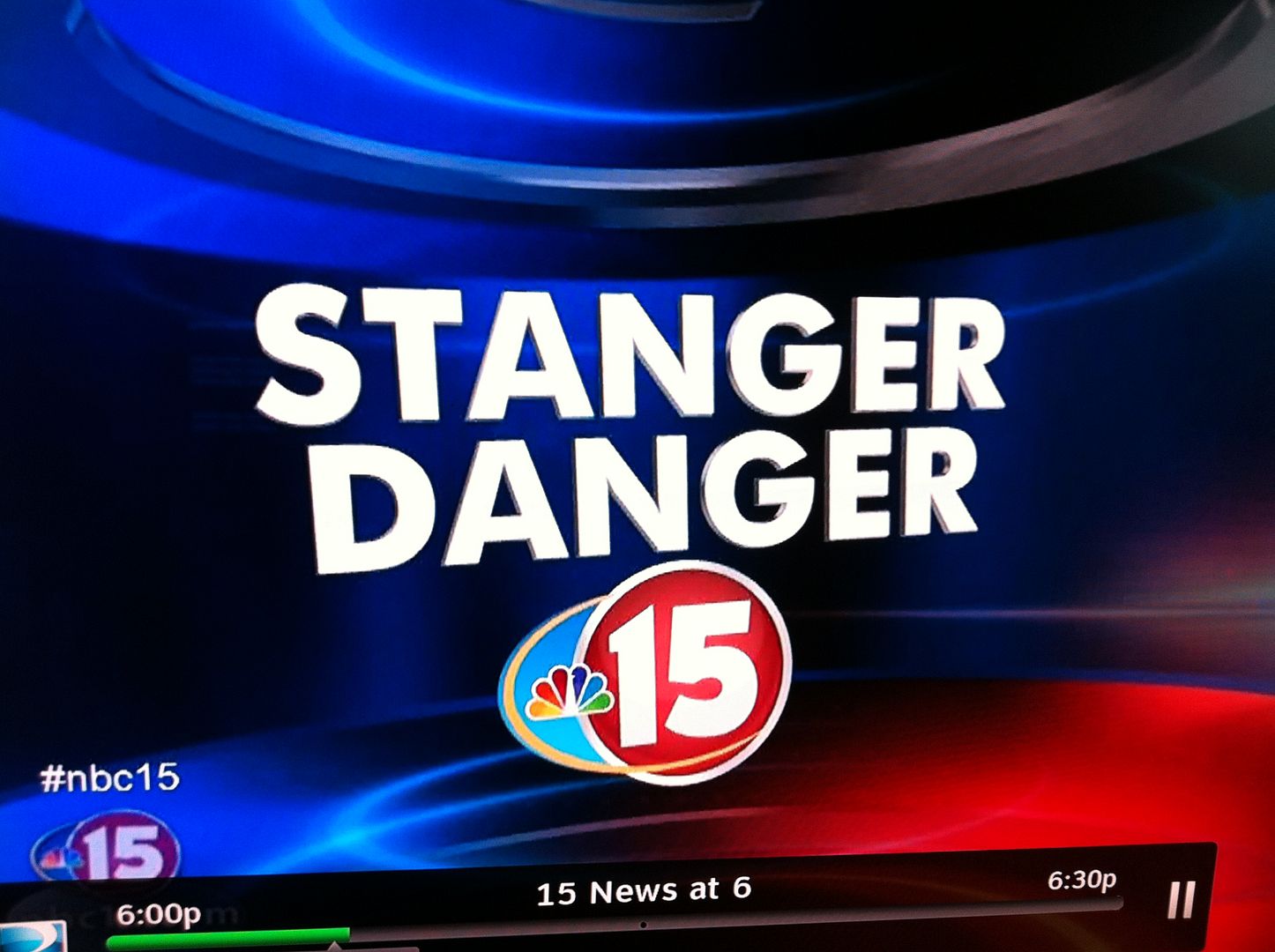 A few months ago, the above graphic popped up on my TV screen, causing me to spit out an entire mouthful of
Blueberry Morning
in a fit of wheezing laughter.
NBC 15 is my local news channel of choice here in Madison. I like the anchors, I like their approach to reporting, and most importantly, my good friend is employed there. I don't bust people on the Internet much for their grammar, but I snapped a 'Stanger Danger' photo so I could text it to my employed friend and engage in some good-natured ribbing regarding the nonexistent proofreading staff of NBC 15. I also joked that I would continue sending him photos like this every time they screwed up, because spelling errors were bad, and he should
feel
bad, even if he had nothing to do with it.
I was kidding. I don't pay close enough attention to the news to notice this stuff unless it's literally 50 inches across like the one above.
But then, a funny thing happened: They
kept
screwing up, and I
kept
noticing.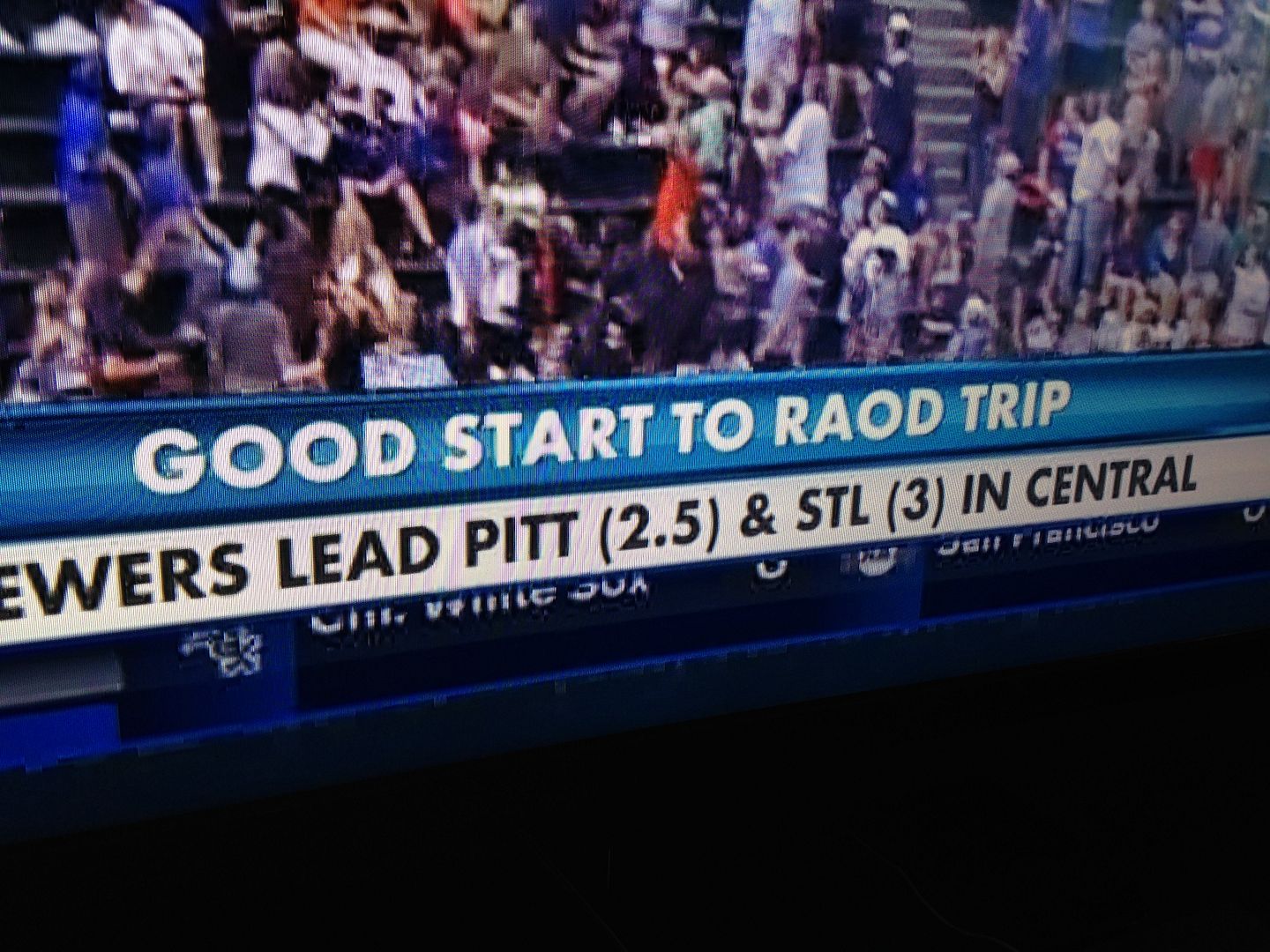 (On the raod again. I'm convinced this is what began the Milwaukee Brewers' cursed tailspin right out of the Playoffs.)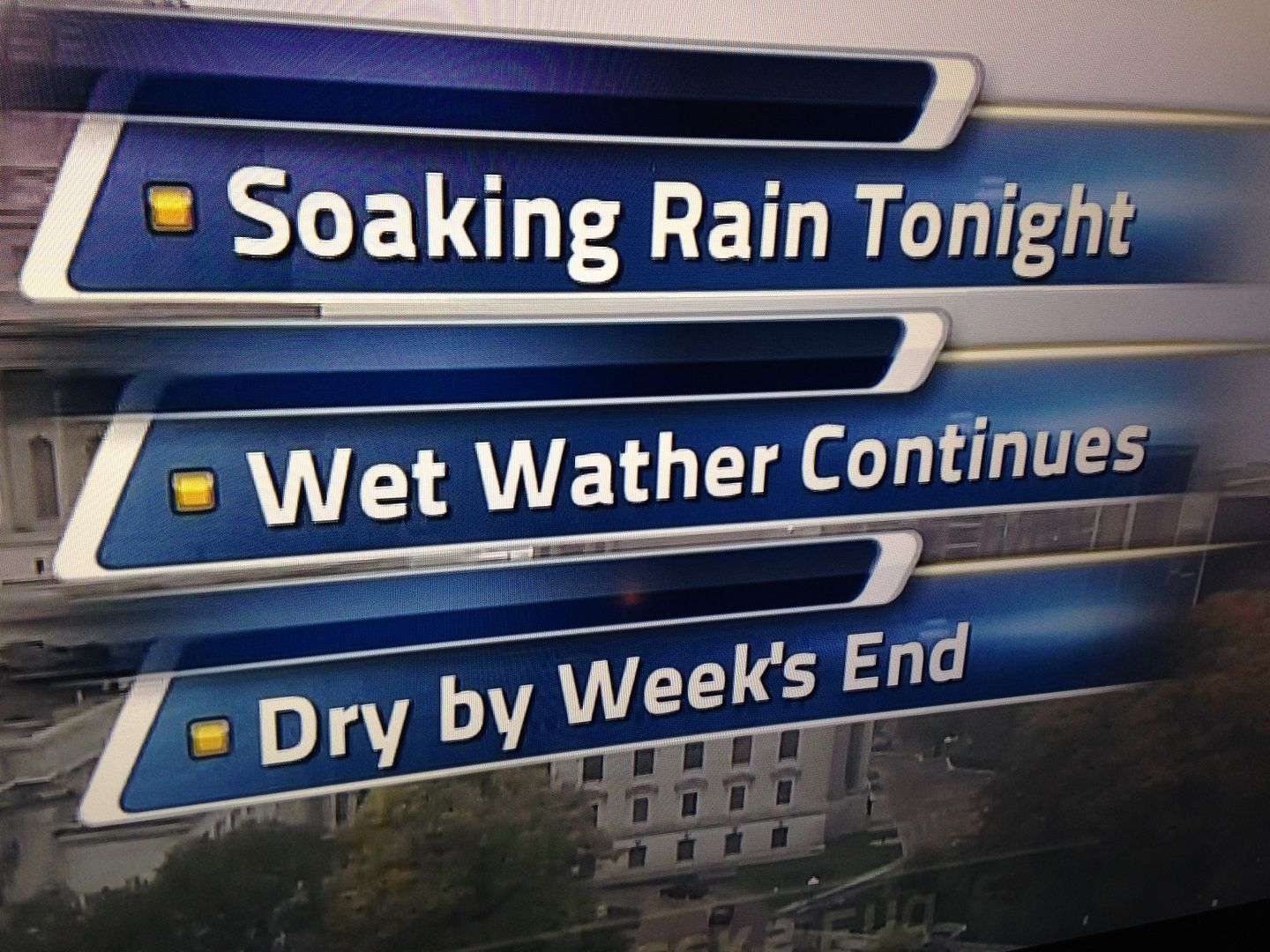 (Gotta watch out for that wet wather, weather or not you care about the whether.)
It didn't take long for my friend to no longer think this was funny. Perhaps he has a limited Data Plan when it comes to texting; I thought this was hilarious and refused to quit. Besides, I've got nothing better to do.
Now, I watch the news maybe three times a week, and I only pay attention to it about
once
a week. So by my calculations, considering how many times I was seeing stuff like this, there are approximately 18
thousand
errors on NBC 15
every minute of every day
.* It felt like every time I looked up at my television, something very wrong was being projected back at me.
(*Your math may vary.)
(Yes, the headline is worrisome and we should be focused on what's important. But I couldn't sit idly by while 'nealy' floated across my TV screen like a turd in a pool. We can worry about the budget later. Or
never
. Hey, it is Wisconsin after all.)
('Occasional' is a difficult word to spell from memory, I'll admit. Fortunately, Spell Check was invented 30 years ago.)
According to my friend (and from my logical deductions), working at a local news station is a fast-paced, deadline-chasing race against the clock. There sometimes isn't enough time to, you know, look at the monitor before you hit that 'sumbit' button that publishes your work to the airwaves. I get that; but man, the errors just kept on a comin'.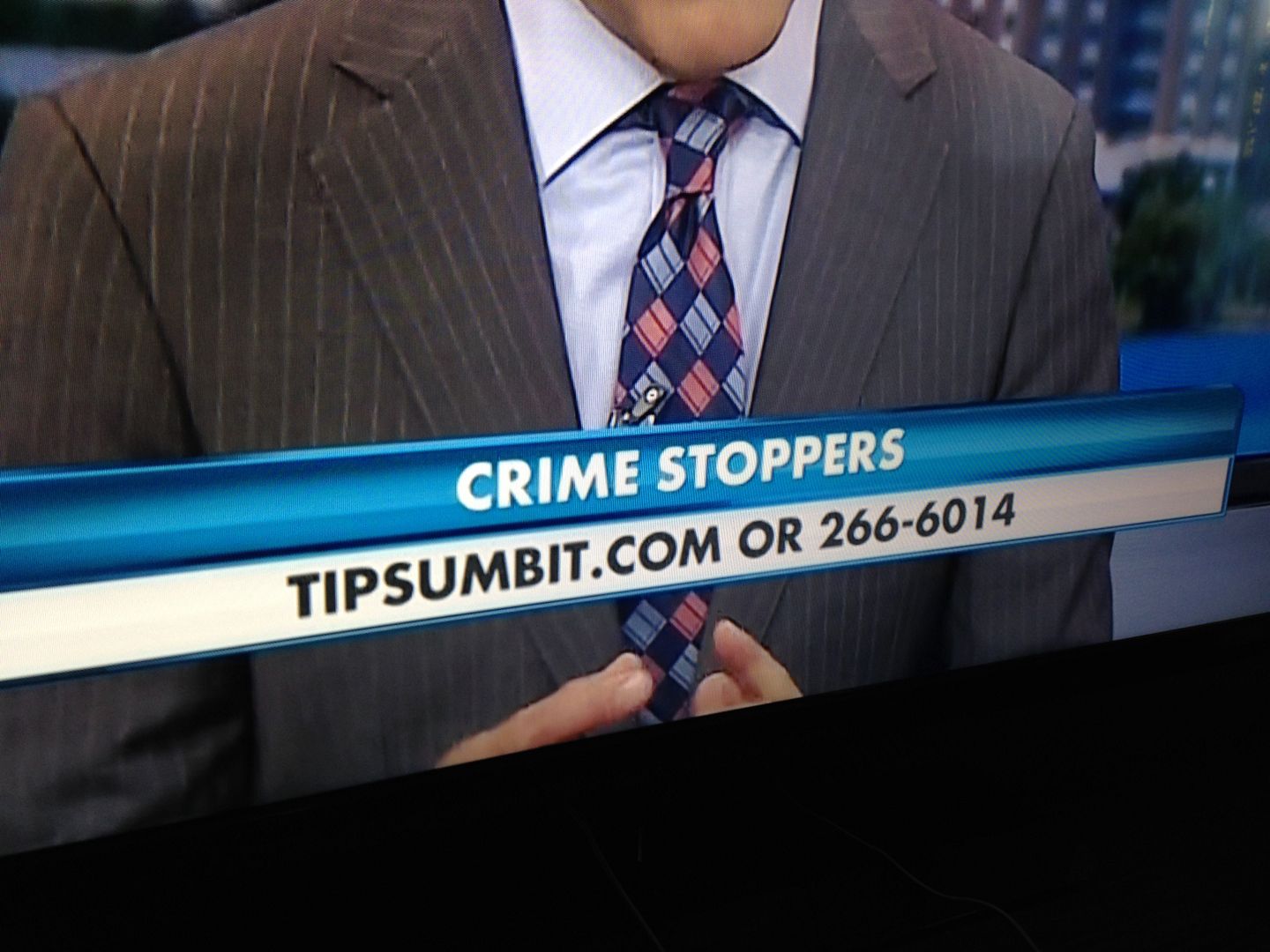 (
Sumbit
. So you didn't have to, I went to that website. It's available for purchase, as it currently doesn't exist on this or any other planet.)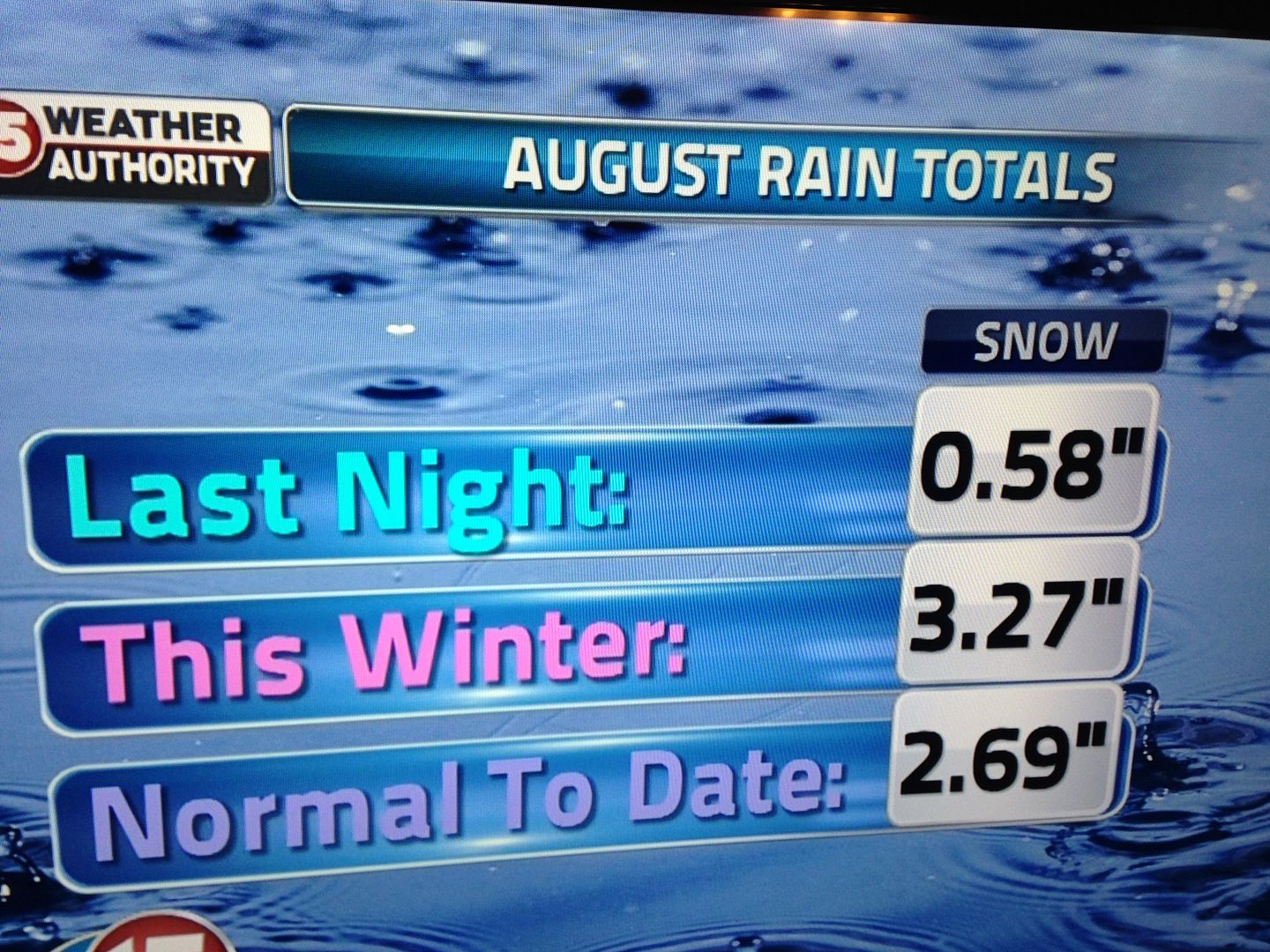 (I've looked at this one about a dozen times and I still have no idea what message it's supposed to convey. It may, in fact, be a broadcast from another dimension where it snows in August and nothing is what it seems.)
I eventually gave up on snapping a photo every time I saw an error (they certainly haven't stopped). My friend was threatening to bash my skull in with a crescent wrench, and the whole thing began to make me sort of depressed as well.
I mean, look. If you're in the market for a cheap proofreader, NBC 15,
I'm your guy
. I'm an insomniac with OCD and a valid Driver's License. Just run the copy by me beforehand. It wouldn't take any more than 10 minutes, 15 if I had been drinking the night before.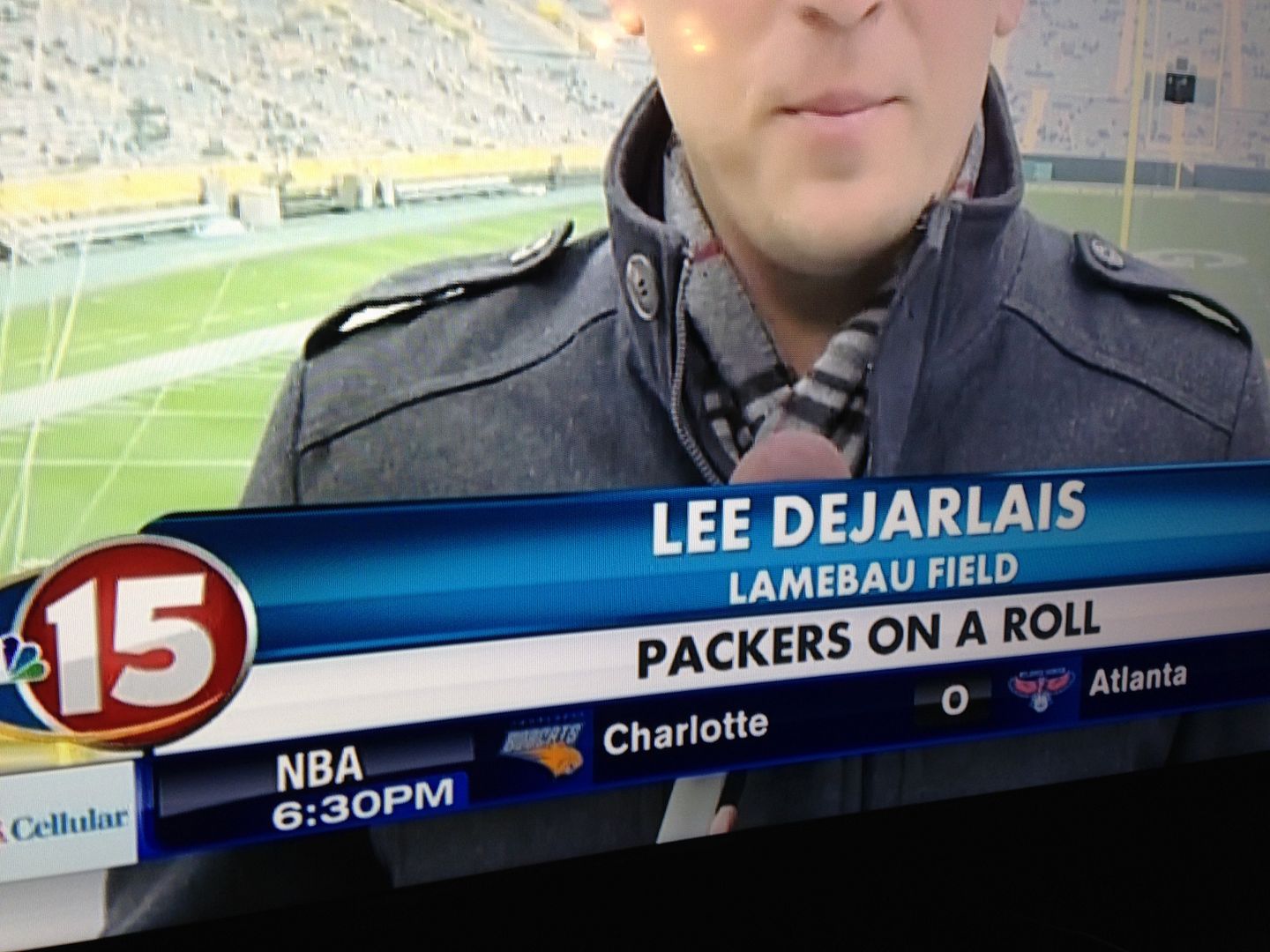 (HOLY SHIT. LAME-BAU.)
Please hurry.
Sound off in the comments section, rightfully call me a hypocrite because of all the grammatical errors I've made over the years, and enjoy the rest of your week.
Monday, September 29
Let's Get This Over With.


Ugh.

I never thought this day would come, but my phone got hacked. In order to preemptively cut this whole mess off before it gets out of hand, I wanted to just go ahead and publish the incriminating video here on the CDP, in the hopes that it's never discussed again. I apologize to my wife, friends and family.

Turn up the sound if you must.

Monday, September 15
Have A Super Sonic Day.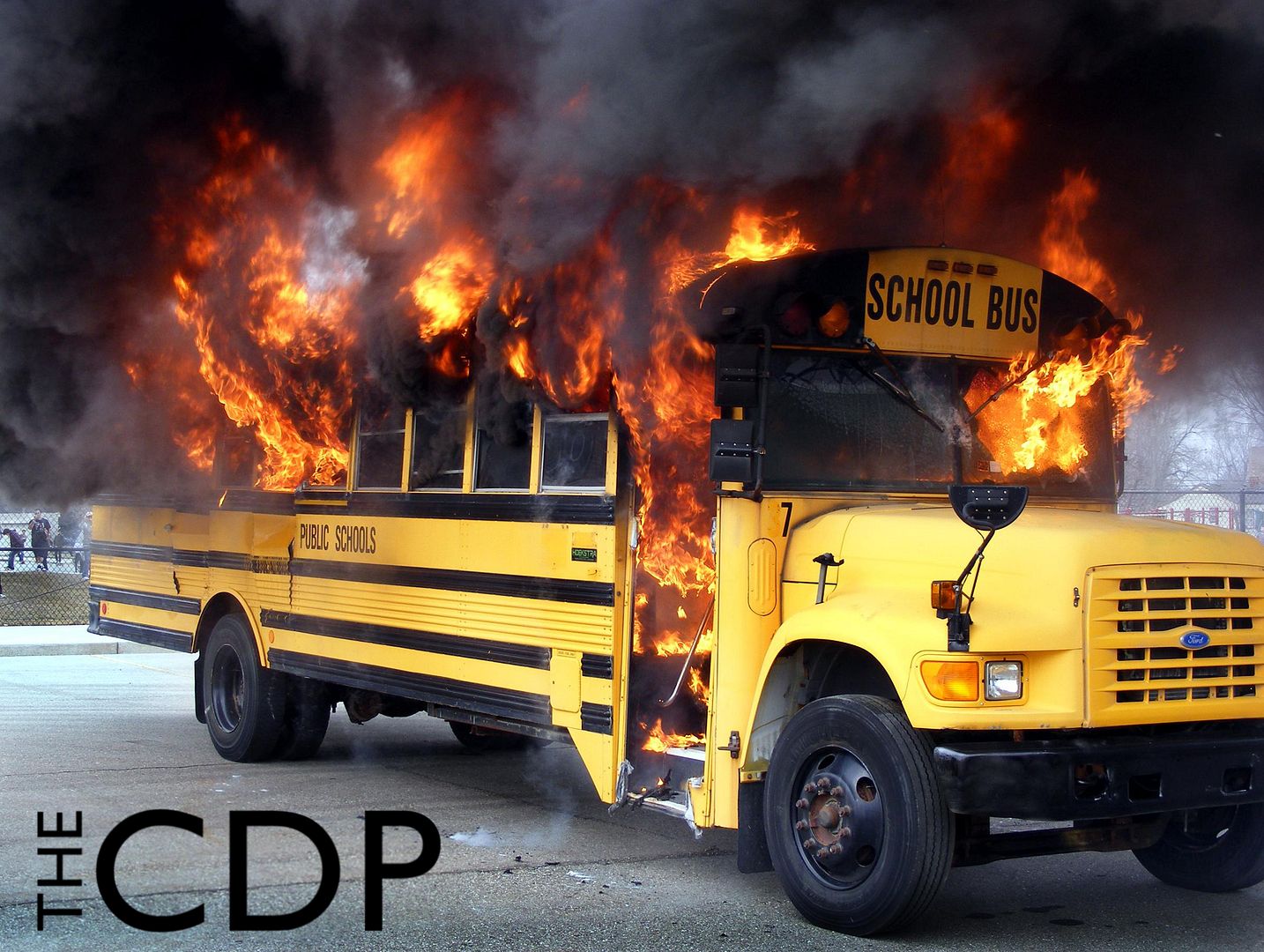 I left work early a couple of Tuesdays ago. There wasn't a whole lot going on at the office, so I figured I could better utilize my time around the house, watching DVR'd
Simpsons
episodes and vacuuming the spiderwebs out of my garage. Instead of using several vacation days at a time, I usually opt for the few-hours-at-a-time approach whenever I feel like a Mental Health Afternoon is necessary for my well-being (and the well-being of those within roundhouse kick range of me).
Before I got home, I drove through Sonic for a grilled cheese. This particular Sonic is about a mile from my home, and for the six weeks it's been open, the place has been complete anarchy. The food is suspect at best, ordering mozzarella sticks takes three hours, and they'll be
dead in the cold ground
before you can special order
anything
. I once asked for a sundae with chocolate ice cream, and they said they "couldn't do that." Whatever, dude. I stick with the grilled cheese because I'm still pretending to be a vegetarian and it's the one item they screw up the least.
It still took around 10 minutes. Good thing I had nowhere to be.
It was around lunchtime as I sat in my car and waited for my food. As my mind began to wander, I realized that it was also lunchtime for the local school, which functioned as an 'open campus' for the hour. For those who grew up without such a luxury (like me), an 'open campus' allows you to leave the school grounds for lunchtime and eat wherever you want (fast food, gas station, landfill), provided that you're back on time. This meant that Sonic, a restaurant about a block from the school, was crawling with children of all ages.
The Tuesday after Labor Day was also the first day of school, and the energy was in the air. When I had left my house that morning, I saw a group of kids in my subdivision waiting for the bus, and I nearly had a full-blown panic attack. When I think back to my first days of school, every memory is that of pure, unbridled terror. I was a fair student, had plenty of friends and only got my ass kicked when I deserved it, but the PTSD always hangs low in the air. I firmly empathize with any child who was dragged screaming and fear-peeing onto a school bus that morning. I'm at an age where I should be preparing my
own
child for another year of public school, but in reality, I still connect a lot more with the kid begging to stay home. I feel you, little homies.
On Facebook that day, my News Feed was flooded with friends' photos of their children getting ready for their first day back. Most of the comments were positive and congratulatory, but it's in my nature to privately scoff and scroll ahead as quickly as possible. I hated school, I don't have kids, and I'm not interested in anyone else's. I've...been pretty clear about this.
However, as I was sitting in my car, waiting for my grilled cheese, something happened. Something that had never happened to me before in my life. And frankly, it scared the shit out of me.
I looked out my window and saw an adorable, beaming little girl. Brand new pink shirt. Brand new matching skirt. Crispy pink backpack without a scratch on it. Holding her smiling mother's hand as they both shared a milkshake and walked back to school for the afternoon. The weather was perfect. The sun was shining, and they both seemed extremely happy. I, on the other hand, was getting ready to eat a grilled cheese in front of the TV, and waste away the remainder of this perfect day by watching anime until my wife came home.
In that split second, I felt like my life had literally no purpose because I wasn't the parent of a child, and that I was finally ready to become one. It was a thought I had never let deep enough into my brain to even
analyze
, so when I did, it shook me like an existential crisis.
Oh,
goddamn
. I thought about how I was going to explain this change of heart to my wife. I thought about all the plans we were going to have to make. All the plans we were going to have to
change
. All the money we'd need to start saving. All the money we didn't have and never
would
have. We'd have to remodel the office, of course. Probably finish the basement. One of us would probably have to quit their job for awhile. We'd have to pick a good school. A
great
one. How much TV should a kid watch? None? How much should we limit their Internet usage? Who will watch them when we need a sitter? Will I need to throw all the liquor bottles away? Why did I waste all that money on a WiiU? I don't even
play
it!
In the past, this flood of logistical planning and strategic forecasting would be enough to stop the thought of having a baby dead in its tracks. Whenever I thought about it for longer than a second, I eventually convinced myself that it was a terrible idea, that I wasn't ready and we shouldn't even
think
about it for another five years. Unfortunately, this didn't work. As I watched this mother and daughter skip happily away, I longed to experience that moment. I wanted it more than anything I have ever wanted in my life. I thought about walking my daughter to school, freshly sporting the supplies we had picked out together the week before, and in the moment it seemed like the most heavenly experience in the world.
"
Shit
," I said out loud to myself. "
I think I want to have a baby.
"
I was shaking in the car. I felt like I was going to throw up. This was a genuine moment.
I'm not a religious man, but this was a serious precipice in my evolution here, and I sincerely could have used a little guidance from Above. I didn't have any friends or relatives I could call at noon on a Tuesday for perspective, and the drive-thru of a Sonic wasn't exactly the sort of place where a spark of divine intervention would typically shine though. Although I
was
planning to check my grilled cheese to see if the Virgin Mary's face was visible in the grill marks. Wouldn't hurt, I figured.
But then, it hit me. Inspiration from above, and not a moment too soon.
Off in the distance, atop a pile of decorative landscaping surrounding the perimeter of Sonic, I saw him. A little boy, about 7 or 8. By himself, ruthlessly ripping out the plants, cattails and foliage, and throwing them haphazardly into the street in huge clumps.
He was basically feral. Dirt on his face. Sticky hands. He didn't look like he was headed back to school, or anywhere that didn't involve a padlock and water dish, frankly. He seemed plenty occupied with destroying the plant life like it was his profession. When he would uproot a cattail, he would wield it at passing cars like a samurai sword, kicking up soil with each mighty stomp. He was almost hit and killed a good three or four times. Horns were honking relentlessly. I had to think that one of them called the cops.
He was an asshole. He was unsupervised. He was
me
, and he was the living embodiment of every reason I've ever talked myself out of having children.
That
would be the one I get. No question about it.
Finally, his mother emerged from the Sonic with a large soda, which he snapped from her hands without so much as a Thank You. The mother looked like she wanted to scold him, but was too exhausted and busy with the infant she was balancing with her other arm, all while holding more food, a phone and her purse. Once she managed to stuff everything into her undersized car, the boy proceeded to kick the side panel of the passenger seat until she opened the door for him and sped off. He wasn't buckled.
Just then, my grilled cheese arrived, and I decided that I wasn't ready to have a baby just yet. My earlier feelings had dissipated after seeing a far more
realistic
projection of why my life as a Father would truly entail.
The beaming girl with her mother was the best-case scenario. It was a scenario that
could
happen to my wife and I, through hard work and a shitload of genetic luck (I can't really tell my sperm what to do). And I would love and cherish her as much as I hypothesized I would...but the boy throwing plants into the street was probably a better snapshot of what my future would hold. The Missus and I were beyond difficult children to deal with, and even though we'd parent the hell out of whatever kid we ended up with, I knew that fate wasn't in our favor.
Win or lose, I've always played the odds when it came to big decisions, and between the Missus and I, we sort of selfishly assumed that there was a fairly good chance we'd have a baby we didn't like and it would ruin our marriage and lives, spiraling us straight into the gutter until one of us shanked the other with the lid of a baby formula can. I know people always say that you're in control of what your child is to become, and you'll love them unconditionally regardless, but I call 100% bullshit to that noise. You're
not
always in control of what your child is to become. Not even close. That's an argument so ridiculous it isn't worth arguing. Plenty of great parents have awful children, and it's not their fault (unless it is, which also totally happens).
Look, I know that if you want a kid, you'll have a kid and work with whatever you're given; that's what good people do. My wife and I strive to be good people, and when the time comes where we truly feel ready for the responsibility of parenting a child, we will stop at absolutely nothing to push every last chip into the center of the table to ensure their future success (even if it
does
end up being a boy).
But as I drove from Sonic with a grilled cheese in my hand, I was looking forward to an empty house.
If only for the time being.
Tuesday, September 2
The CDP 2014-2015 Fall TV Preview.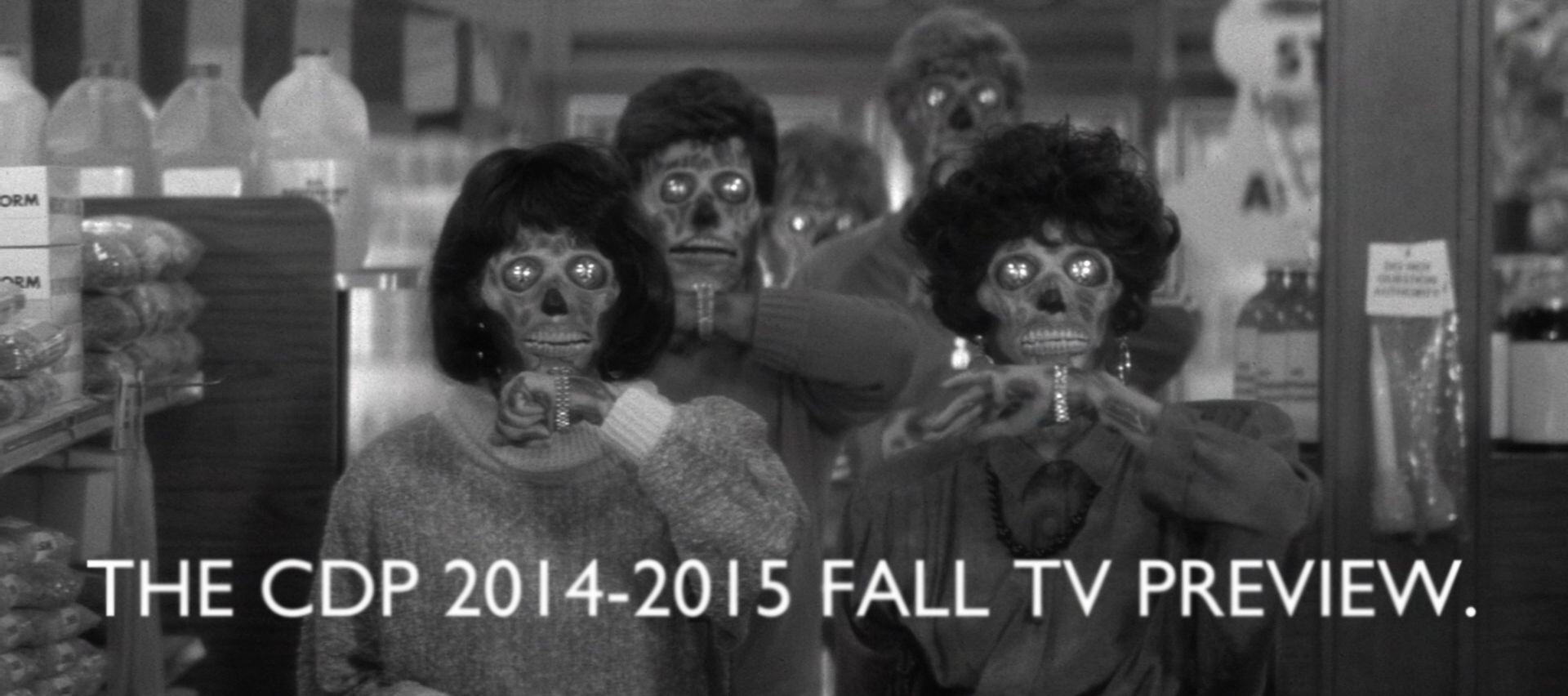 IT'S BACK!
For the
9th goddamn year
, the
CDP
is back with the scoop on
50
new, returning and canceled TV shows. These are the shows that I will be watching (or at least giving a chance to) this fall. All times are Central and the time slot information is accurate as of the date this was written. I also stuck with mostly national TV and some basic cable; I did not include premium channels, because the
CDP
is accommodating to TV fans in all tax brackets and considers piracy a crime literally worse than mass murder.
And hey, if this preview isn't enough for you, feel free to take a trip in the Wayback Machine to see my
8
other Fall Previews:
2005-2006 Preview
. (Remember
Invasion
and
Night Stalker
?)
2006-2007 Preview
. (Remember
The Unit
and
Studio 60
?)
2007-2008 Preview
. (Remember
Kid Nation
and
Carpoolers
?)
2008-2009 Preview
. (Remember
The Goode Family
and
Lipstick Jungle
?)
2009-2010 Preview
. (Remember
Time Warp
and
FlashForward
?)
2010-2011 Preview
. (Remember
Detroit 1-8-7
and
Better With You
?)
2011-2012 Preview
. (Remember
Alcatraz
and
Awake
?)
2013-2014 Preview
. (Remember
Animal Practice
and
The Neighbors
?)
Let's do this, starting from the top.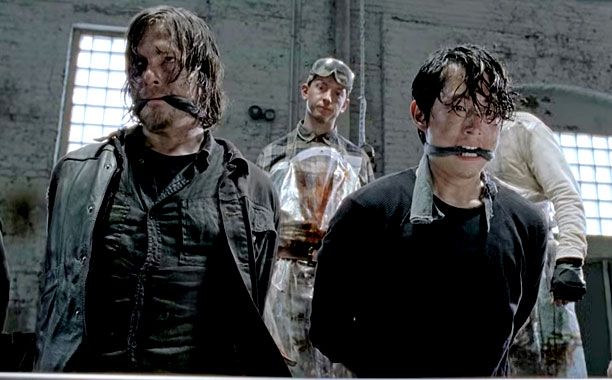 SUNDAY
6-7p -
America's Funniest Home Videos
(ABC - 10/5)
6:30-7p -
Bob's Burgers
(FOX - 10/5)
7-7:30p -
The Simpsons
(FOX - 9/28)
7-8p -
Once Upon A Time
(ABC - 9/28)
7-10p -
Sunday Night Football
(NBC - 9/4)
7:30-8p -
Brooklyn Nine-Nine
(FOX - 9/28)
8-9p -
The Walking Dead
(AMC - 10/12)
8:30-9p -
Mulaney
(FOX - 10/5)
9-10p -
Talking Dead
(AMC - 10/12)
The Skinny!
- Timeslot mainstay
AFV
brings the (scrotal) pain at 6, followed by the best animated series on TV,
Bob's Burgers
.
The Simpsons
begins Season 26 on the heels of their record-breaking marathon on FXX, and
Once Upon A Time
brings their neverending fairytale to ABC at 7. FOX comedies
Brooklyn Nine-Nine
and newcomer
Mulaney
have the unenviable task of going up against
Sunday Night Football
. And where some shows begin to coast and lose their audience after 4 seasons,
The Walking Dead
only gets bigger, badder and decapitate-ier as we roll into the much-anticipated Season 5.
But I Can Only Watch One Show!
-
The Walking Dead
continues to be a ratings anomaly and is arguably the best show on television. Put the kids to bed and jump on board. Then go back and watch every other episode.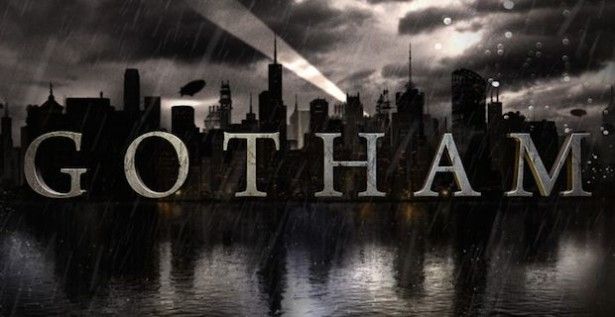 MONDAY
7-8p -
Gotham
(FOX - 9/22)
7-8p -
Antiques Roadshow
(PBS - 9/22)
7-10p -
Monday Night Raw
(USA - Ongoing)
7:30-10:30p -
Monday Night Football
(ESPN - 9/8)
9-9:30p -
Louie
(FX - Midseason)
The Skinny!
- Please let
Gotham
be awesome and make me forget that Ben Affleck is now donning the rubber suit. Elsewhere,
Antiques Roadshow
appraises
2 THE EXTREME
at 7,
Monday Night Raw
holds fast as the most-watched weekly show on cable, and
Monday Night Football
showers us with concussions, illegal contact penalties and commercials for Hooters. God help me, I love football so much. Finally,
Louie
returns for a truncated Season 5, which is better than nothing, which is exactly what we received in 2013.
But I Can Only Watch One Show!
- If nick-knacks, football, superheroes and wrasslin' aren't for you, there's plenty to be excited for when it comes to
Louie
.
TUESDAY
7-8p -
The Flash
(CW - 10/7)
8-9p -
Agents Of S.H.I.E.L.D.
(ABC - 9/23)
8-9p -
Agent Carter
(ABC - Midseason)
The Skinny!
- It's Nerd Night in America, as
The Flash, Agents of S.H.I.E.L.D.
and Marvel spinoff
Agent Carter
make you forget about how terrible and lonely your life is.
But I Can Only Watch One Show!
- Who knows how good
Agent Carter
and
The Flash
will turn out to be, but
Agents of S.H.I.E.L.D.
started good and ended better, so they're definitely earning prime space on my DVR.
WEDNESDAY
7-7:30p -
The Middle
(ABC - 9/24)
7:30-8p -
The Goldbergs
(ABC - 9/24)
8-8:30p -
Modern Family
(ABC - 9/24)
8-9p -
Mythbusters
(DISC - Midseason)
8-9p -
Red Band Society
(FOX - 9/17)
9-10p -
Nashville
(ABC - 9/24)
9-10p -
The Ultimate Fighter
(FS1 - 9/10)
The Skinny!
- Wednesday night starts off with solid comedies
The Middle, Modern Family
and (the exceptional)
The Goldbergs
on ABC. On cable,
Mythbusters
returns for another season of putting urban legends to bed, while
Red Band Society
tries to be
Glee
in a children's hospital or something (I'm unclear on the details, but it looks cute).
The Ultimate Fighter
returns with an all-female lineup of terrifying martial artists competing for the UFC's inaugural 115lb. title, and
Nashville
brings the heartbreak at 9.
But I Can Only Watch One Show!
-
Modern Family
poops emmys and justifiably so, but I wholeheartedly believe that
The Goldbergs
is one of the best shows on TV right now, especially for children of the 1980's.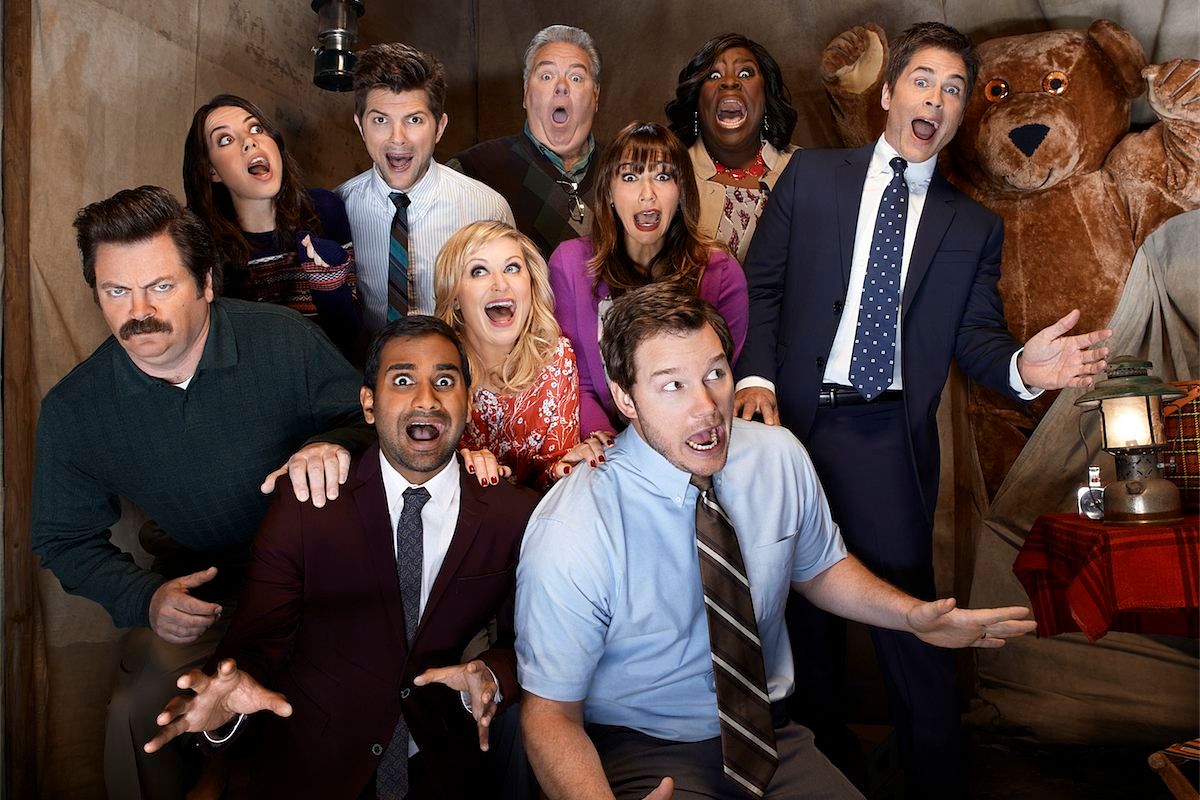 THURSDAY
6-6:15p -
Adventure Time
(TOON - Midseason)
6:30-6:45p -
Regular Show
(TOON - Midseason)
7-7:30p -
Parks and Recreation
(NBC - Midseason)
7-10p -
Thursday Night Football
(CBS - 9/11)
8-9p -
Gracepoint
(FOX - 10/2)
9-9:30p -
Maron
(IFC - Midseason)
9-10p -
Secrets and Lies
(ABC - Midseason)
The Skinny!
-
Adventure Time
and
Regular Show
are the perfect yin and yang of the Cartoon Network (the decriminalization of marijuana only did favors for these shows), while
Parks and Recreation
begins their 7th and final (sniff) season on NBC.
Thursday Night Football
premieres on free TV this year, while
Gracepoint
is a new crime drama starring David Tennant.
Maron
appears to be getting better with each episode, and
Secrets and Lies
looks to bring a good old-fashioned murder mystery back to ABC.
But I Can Only Watch One Show!
- You watch
Parks and Recreation
. There's no question about it. It's sincerely one of the greatest NBC comedies ever made, and that's saying something.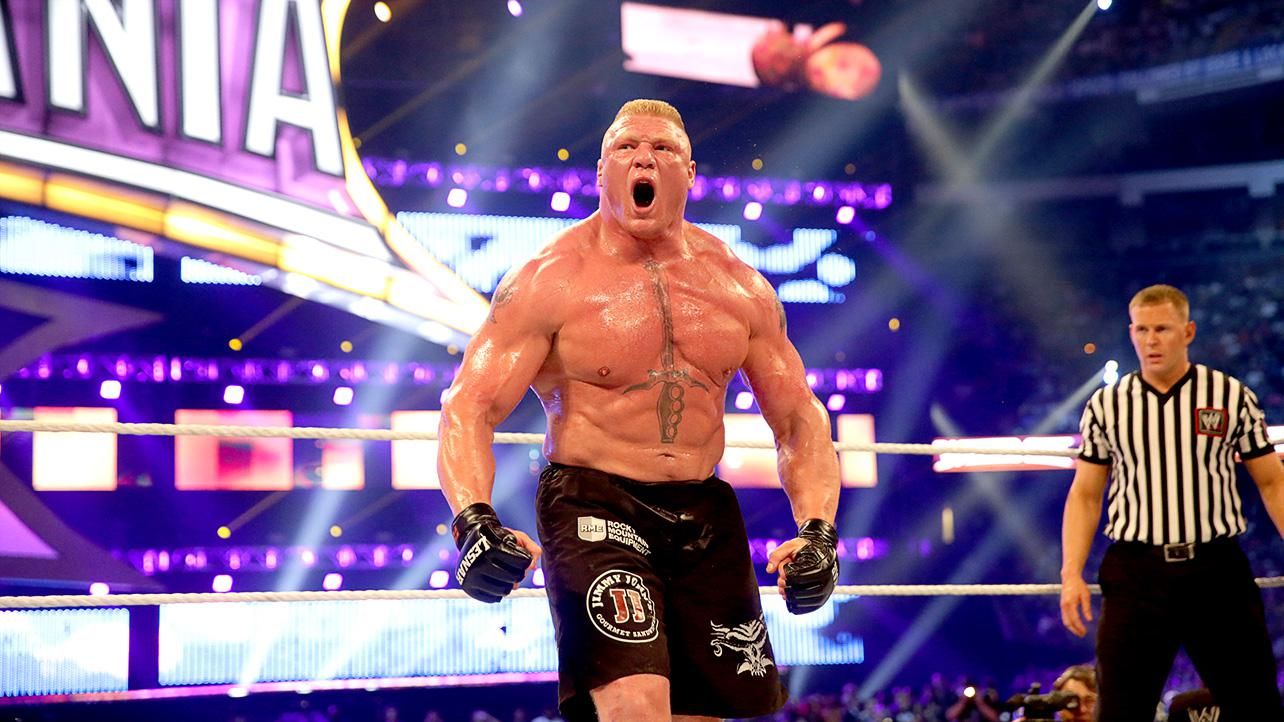 FRIDAY
7-9p -
Friday Night Smackdown
(SYFY - Ongoing)
9-10p -
Constantine
(NBC - 10/24)
The Skinny!
- BORK LASER SAY IF YOU NO WATCH SMACKDOWN I KILL YOUR BODY.
But I Can Only Watch One Show!
-
Constantine
is about an enigmatic and irreverent con man-turned-reluctant supernatural detective who is thrust into the role of defending us against dark forces from beyond. So yeah, we're all going to watch that.
But seriously though, Brock Lesnar will find you and kill you.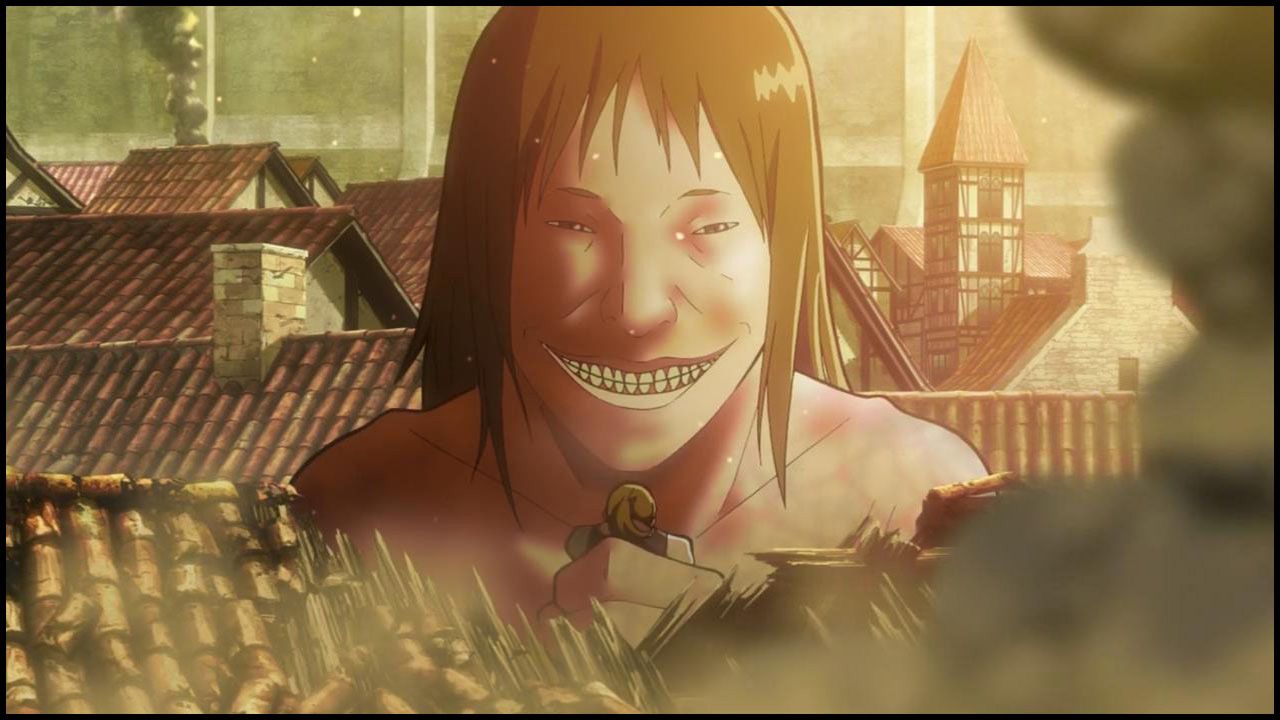 SATURDAY
7-7:30p -
Cops
(SPIKE - 8/23)
10:30p-5a -
Toonami
* (TOON - Ongoing)
(*Toonami's lineup currently consists of
Attack On Titan, Space Dandy, Bleach, Naruto Shippuden, One Piece, Gurren Lagann, Beware The Batman, Black Lagoon, Naruto, Full Metal Alchemist: Brotherhood, Cowboy Bebop, Star Wars: The Clone Wars
and
Samurai Jack
.)
The Skinny!
- Look, you should have fun on Saturday. Spend time with your loved ones, have a drink and a few laughs, but be sure to get your ass back to the television by the time
Toonami
begins. And don't plan on sleeping, either, because it runs all night. As a warm-up, new episodes of
Cops
continue to air on Spike.
But I Can Only Watch One Show!
- You watch the SHIT out of
Attack On Titan
.
CANCELED/NOT RETURNING
Most of the shows that left our televisions last season wholly deserved to. And let's face it, most of the new shows premiering this year will do the same, if they're lucky enough to even
make
it through a full episode run. If you noticed, there aren't a lot of new shows that made my list this year. But there are two shows worth noting: One that is moving to the scary new world of online streaming, and one that may go down as the greatest Drama in TV history.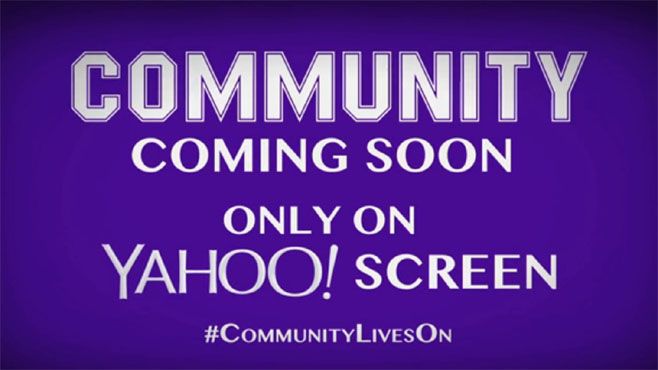 Breaking Bad
swept the Emmys for two years in a row, set Guinness records for critical acclaim, and most impressively,
won
the massive, 128-show, two month long
CDP TV 25 Tournament
to determine the Greatest TV Show of the Last 25 Years. It deserved everything it got, and it stands to reason that history will be nothing but kind to this one-of-a-kind masterpiece.
The story of
Community
is astounding. A show so weird it had no business being on NBC, getting cancelled only to be revived due to fan outcry, having their creator
fired
and then reinstated, and finally being revived for a 6th season on Yahoo! Screen. Wow. This is one of the few web-based shows I will definitely be watching this season; Jeff Winger and company are characters worthy of being followed.
Well, there you have it. The scoop on my personal Fall TV schedule, for the 9th year running. Set your DVR's, sound off in the comments section and enjoy your week. Don't forget to tell me the shows you plan on watching on
My Twitter
and over on
My Facebook
. And hey, go
buy one of my books
while you're at it. Thanks much; have a good one.
Friday, August 29
The Top 100 Simpsons Episodes Of All-Time: #10-1.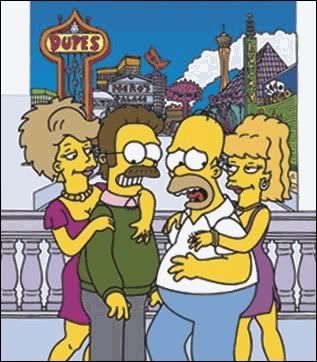 #10 – '

Viva Ned Flanders

'
Season 10 – Episode 10 (Episode 213 Overall)
Synopsis
– When Ned Flanders reveals that he is 60 years old and looks young because he has done nothing exciting in his life, Homer decides to take him to Las Vegas, where, after a night of drunken partying, they end up married to two derelict barmaids.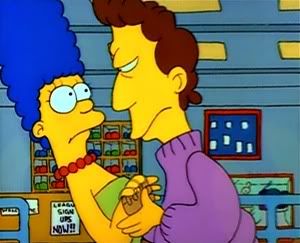 #9 – '

Life On The Fast Lane

'
Season 1 – Episode 9 (Episode 9 Overall)
Synopsis
– Having forgotten about Marge's birthday, Homer rushes to the Springfield mall and impulsively buys her a bowling ball. Marge is not impressed with the gift and after discovering that he intends to use it, she decides to spite him by going bowling herself. While at the alley, she meets Jacques, a charming French bowling instructor, who offers her lessons. Jacques begins to fall for Marge and Marge undergoes a moral dilemma.
#8 – '

Behind The Laughter

'
Season 11 – Episode 22 (Episode 248 Overall)
Synopsis
– In a parody of VH1's
Behind The Music
, viewers take an inside look at
The Simpsons
' rise to fame, and the many scandals, feuds, and break-ups that threatened to end the show and split up the family.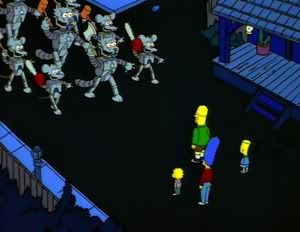 #7 – '

Itchy and Scratchy Land

'
Season 6 – Episode 4 (Episode 107 Overall)
Synopsis
– Bart and Lisa convince their parents to take their family vacation at the newly opened Itchy and Scratchy Land. The vacation seems to be going well, until Bart and Homer are both apprehended by the park security for assaulting a staff member dressed in an Itchy suit. Professor Frink realizes that all of the park's Itchy & Scratchy robots will turn on their masters; an event which proves true as a horde of Itchy and Scratchy robots advance on the Simpsons.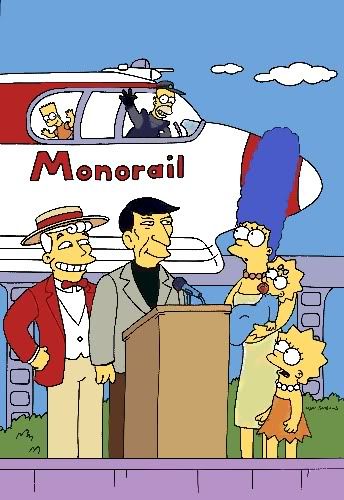 #6 – '

Marge vs. The Monorail

'
Season 4 – Episode 12 (Episode 71 Overall)
Synopsis
– After Mr. Burns is caught storing his excess nuclear waste inside Springfield Park's trees, he is ordered to pay the town $3 million. The town is originally set to use the money to fix Main Street, but the charismatic Lyle Lanley interrupts and convinces the town to use the money to buy one of his monorails.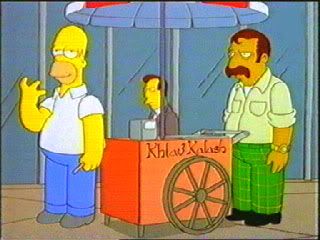 #5 – '

The City Of New York vs. Homer Simpson

'
Season 9 – Episode 1 (Episode 179 Overall)
Synopsis
– Homer allows Barney to use his car when Barney is picked to be the designated driver for that night at Moe's Tavern. However, Barney disappears for two months with the car and returns without it. Homer searches for his car and eventually receives a letter from the City of New York. The family is excited to go there to obtain the car, but Homer, who had a bad experience in New York when he was younger, is reluctant.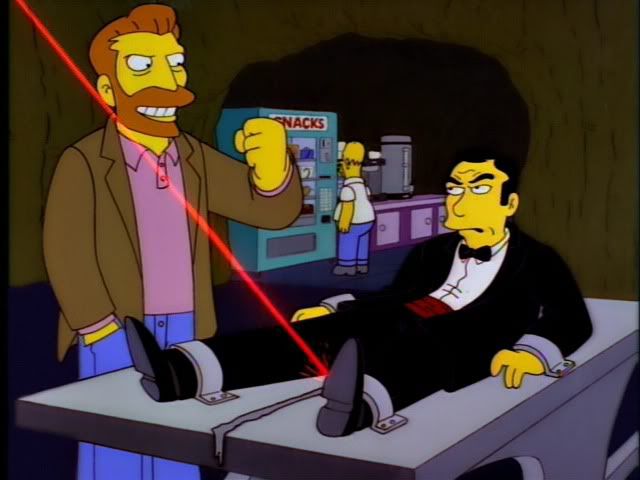 #4 – '

You Only Move Twice

'
Season 8 – Episode 2 (Episode 155 Overall)
Synopsis
– When Homer accepts a new job at the Globex Corporation, the Simpson family moves to Cypress Creek. Homer enjoys his new work and his easy-going boss, but is completely unaware that his boss is an evil genius and that the company is a vehicle for international extortion. The rest of the family have trouble settling in Cypress Creek and Homer must make a choice between Cypress Creek and Springfield.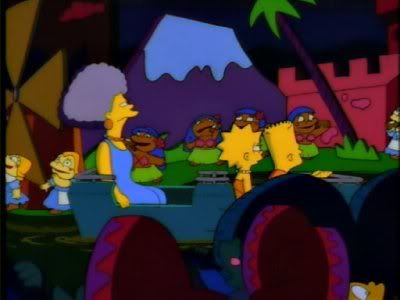 #3 – '

Selma's Choice

'
Season 4 – Episode 13 (Episode 72 Overall)
Synopsis
– Marge's Great Aunt Gladys Bouvier dies and the Simpsons, Patty, and Selma attend her funeral. During the reading of her video will, Gladys tells Patty and Selma not to die lonely and miserable like she did. Though Patty doesn't care, Selma decides that she wants a baby. Meanwhile, Homer eats a spoiled hoagie, and becomes dreadfully ill. As a result, he can not fulfill his promise of taking Bart and Lisa to Duff Gardens and Selma agrees to take them instead.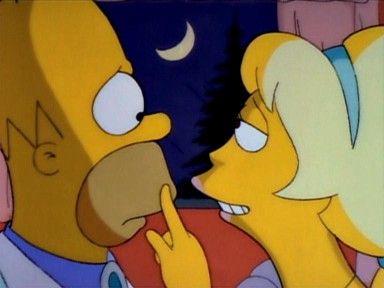 #2 – '

Colonel Homer

'
Season 3 – Episode 20 (Episode 55 Overall)
Synopsis
– After Homer's behavior at the movie theater embarrasses Marge, they have a large argument, causing Homer to head to a redneck bar where he meets a beautiful barmaid named Lurleen Lumpkin with a talent for singing. Homer becomes her manager and does everything he can to make Lurleen famous, but it takes a very long time for him to notice Lurleen has fallen in love with him. With Marge already upset and thinking Homer's the one with the roving eyes, it's time for him to decide on his romantic future.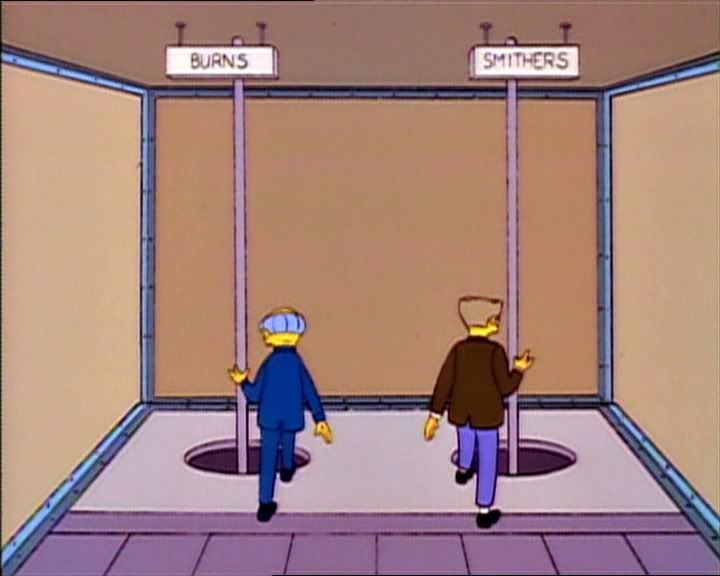 #1 – '

Last Exit To Springfield

'
-
READ THIS!
Season 4 – Episode 17 (Episode 76 Overall)
Synopsis
– After learning that Mr. Burns' decision to revoke their dental plan has coincided with Lisa needing braces, Homer convinces his coworkers not to give up their dental plan and becomes the new head of the workers union at the Springfield Nuclear Power Plant. He holds talks with Mr. Burns, but these go badly because Homer is not intelligent enough to understand Burns' sly innuendos. The plant goes on strike and Mr. Burns decides to take away the electricity for the entire town. However, this encourages the workers union and Burns decides to reach a deal with Homer.
Thursday, August 28
The Top 100 Simpsons Episodes Of All-Time: #20-11.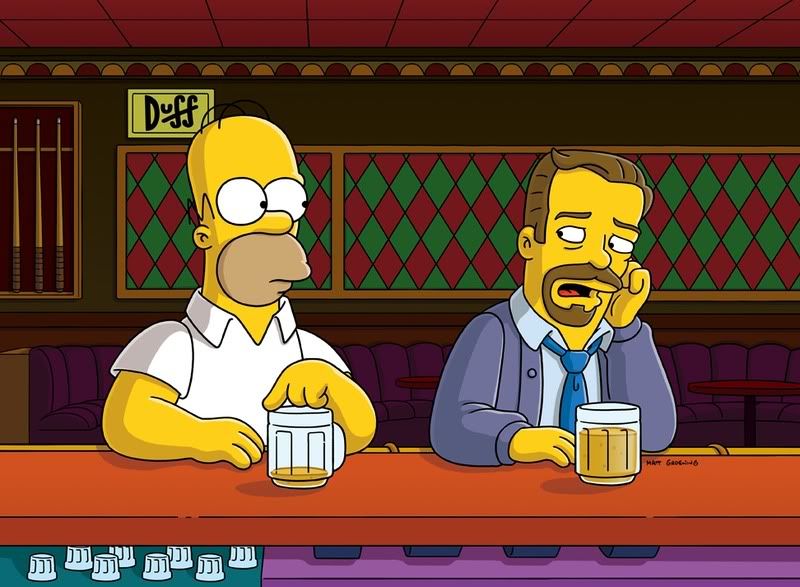 #20 – '

Homer Simpson, This Is Your Wife

'
Season 17 – Episode 15 (Episode 371 Overall)
Synopsis
– Homer's obsession with Lenny's new plasma TV prompts Marge to enter the family in a sweepstakes. Against Marge's wishes, Homer signs them up for a
Trading Spouses/Wife Swap
-style reality show and is forced to take in a controlling wife, while Marge moves in with a beaten-down husband and his perfect son.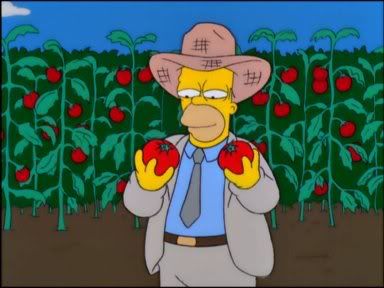 #19 – '

E-I-E-I-(Annoyed Grunt)

'
Season 11 – Episode 5 (Episode 231 Overall)
Synopsis
– Inspired by a cheesy "Zorro" movie, Homer begins slapping people with a glove and challenging them to duels (with the victims giving Homer whatever he wants instead of accepting the challenge). But when a real Southern gentleman accepts Homer's request for a duel, The Simpsons run off to the old farm Homer lived in with his parents, and breed a dangerously addictive tobacco/tomato hybrid called "Tomacco."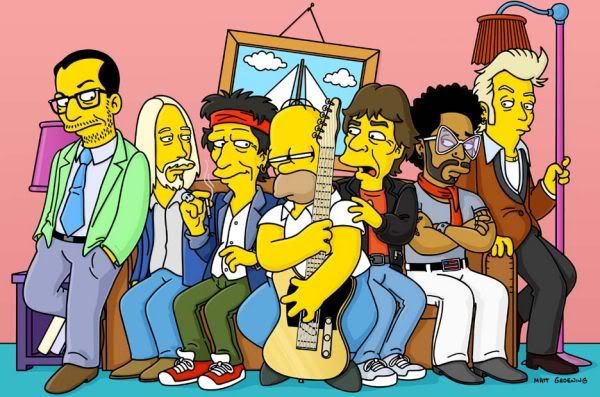 #18 – '

How I Spent My Strummer Vacation

'
Season 14 – Episode 2 (Episode 293 Overall)
Synopsis
– Homer goes to a rock and roll camp, run by the Rolling Stones, after confessing on a hidden camera show that he hates his family and his job.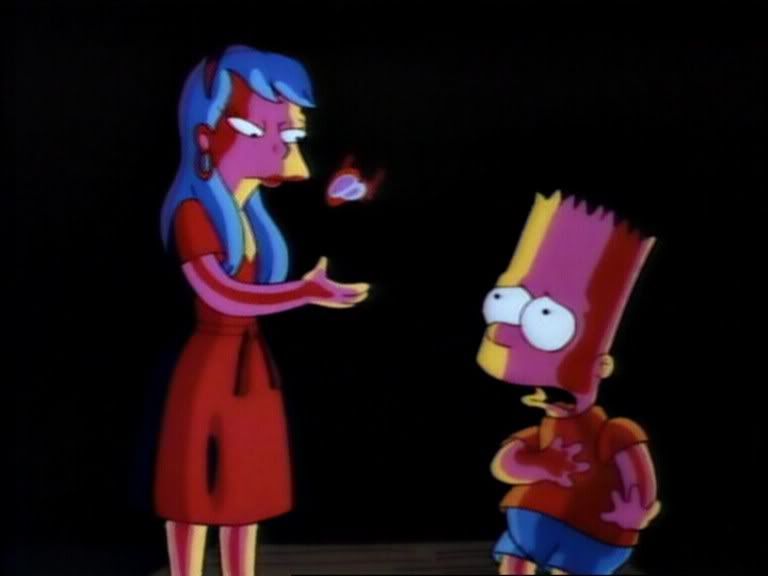 #17 – '

New Kid On The Block

'
Season 4 – Episode 8 (Episode 67 Overall)
Synopsis
– The Simpsons' next door neighbors move and are replaced by a single mother, Ruth Powers and her daughter Laura. Laura becomes the object of Bart's affection but Bart becomes heart broken after learning that her boyfriend is Jimbo Jones. Meanwhile, Homer wages war against the Sea Captain's seafood restaurant The Frying Dutchman, for falsely advertising their "all-you-can-eat" buffet.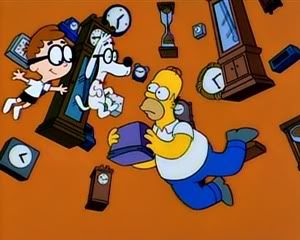 #16 – '

Treehouse Of Horror V

'
Season 6 – Episode 6 (Episode 109 Overall)
Synopsis
– A Halloween special which is divided into three short stories:
'The Shinning' – A parody of the film
The Shining
, in which Homer tries to kill the rest of the family after Mr. Burns cuts off the beer supply and cable TV in his winter home.
'Time and Punishment' – Whilst attempting to fix it, Homer creates a time machine out of his toaster.
'Nightmare Cafeteria' – To solve the problems of overcrowded detention and lack of meat, the Springfield Elementary teachers resort to eating the students.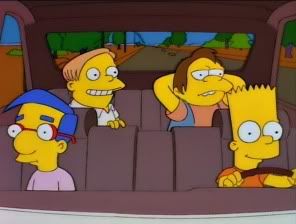 #15 – '

Bart On The Road

'
Season 7 – Episode 20 (Episode 148 Overall)
Synopsis
– While stuck at the DMV with Patty and Selma on "Go To Work With Your Parents Day," Bart creates a fake driver's license for himself and uses it to go on a spring break road trip. Bart and his friends decide to go to the World's fair in Knoxville, but discover that their guide book is outdated and the fair ended years ago.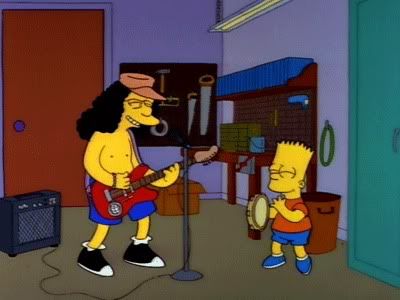 #14 – '

The Otto Show

'
Season 3 – Episode 22 (Episode 57 Overall)
Synopsis
– Otto crashes the school bus, and is later discovered that he never actually owned a real driver's license, prompting authorities to fire him. Otto then moves in with the Simpsons after he has been evicted. Meanwhile, after attending a Spinal Tap concert, Bart decides he wants to be a rock star.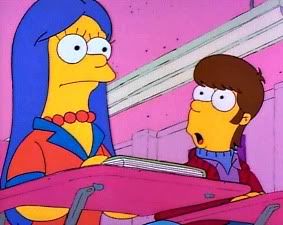 #13 – '

The Way We Was

'
Season 2 – Episode 12 (Episode 25 Overall)
Synopsis
– In the first
Simpsons
flashback episode, Marge tells the story of how she and Homer met in high school in 1974. Marge and Homer meet for the first time during detention and he immediately tries to get Marge to be his date for the prom. She initially agrees, but ends up attending with Artie Ziff. In the end, Marge regrets going with Artie, and reveals that she has fallen in love with Homer.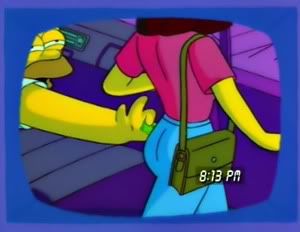 #12 – '

Homer Badman

'
Season 6 – Episode 9 (Episode 112 Overall)
Synopsis
– Homer and Marge attend a candy convention, where Homer successfully steals a gummy Venus de Milo. Later, after Homer takes the children's babysitter home, he notices that the gummy Venus has become stuck to her pants and grabs it, an action that Ashley misinterprets as a sexual advance. A mob of protesters soon appear at the Simpsons' house, claiming that Homer sexually harassed Ashley.
#11 – '

Homer's Phobia

'
Season 8 – Episode 15 (Episode 168 Overall)
Synopsis
– The family tries to sell an old heirloom at a collectibles store and strike up a relationship with John, the store owner. The Simpsons invite John over to their house to assess their other belongings and Homer takes a liking to him. Marge then informs Homer that John is gay and he refuses to see him again. Afterwards Homer notices changes in Bart's behavior and fears that John has turned him into a homosexual.