Friday, November 15
Let's Go To The Hospital! (Wayback Machine)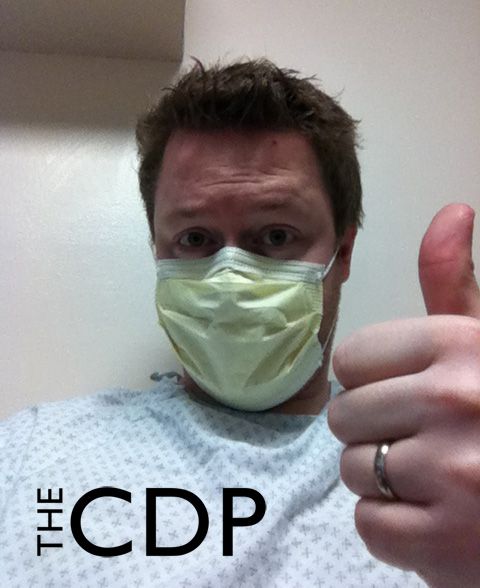 (Originally published in April of 2013.)
I got sick on Easter. It was a day of shaking hands, eating potluck food and hanging around with people (and immune systems) that I normally wouldn't fraternize with. By the time I was driving home that evening, I felt that little tickle in the back of my throat; the warning sign that whispers, "
You're about to feel like wet garbage for the next three weeks, and there's not a gall garwshdarn thing you can do about it.
"
My inner voice sometimes sounds like a grizzled prospector.
Right on cue, I woke up the next day with my (severely) sore throat swollen almost completely shut, and my nostrils following suit. I had practically sweat right through the mattress of my bed (moreso than usual), and the Missus said she got about two hours of sleep due to the horrible noises I was making.
"
Sorry about that
," I tried to say with as much conviction as possible, but 10 straight hours of coughing had turned my voicebox to static. I sounded like
Harvey Fierstein
.
I called in sick. Not because I couldn't drag myself into work and just sit there motionless for the day, but because I knew that once they heard me, I would be chastised and thrown out of the office for being a compassionless turd who didn't think of the health and well-being of others. If you develop a cough in a white collar environment, you might as well have your rotten limbs and digits falling off in clumps, because you're the Office Leper until further notice. It's pointless to go to work when you're clearly infectious.
I tried to take care of myself with a combo of NyQuil and Aleve 'Cold and Sinus,' a drug that you can no longer get over-the-counter due to meth addicts, I guess. You now have to ask for it by name at the pharmacy, show your Driver's License and literally
sign a contract that says you won't use the medication to produce meth
.
I've had to go through this process a few times now, and it always gives me an anxiety attack. I only need this stuff when I'm scraggly and sick out of my mind, so I can only imagine what I look like when I'm asking for the medication while frantically tapping my debit card on the counter. I'm certain they have never once believed I was going to use Aleve 'Cold and Sinus' for its intended purpose. Their problem, but it's still an annoying Catch-22.
For the entire week after Easter, I alternated between going to work and taking sporadic afternoons off. I wasn't getting better, my voice was thoroughly trashed (phone calls and speaking at meetings was an impossibility) and I was falling asleep at 7:30 each night to no avail. I didn't want to go to the doctor, but I feared pneumonia or bronchitis, so early the following week, I finally caved.
I've only had pneumonia once, and from what I heard from my mother, it nearly killed me shortly after I was born. Health-wise, I think it's the closest I've ever been to actually dying due to illness. Bronchitis was something I've had once or twice, and each time I let it run its course with limited medication (which is stupid). It was time to get proactive, albeit nine days after the fact.
I drove myself to Urgent Care at 10am on a Tuesday, which is something I've done exactly one other time in my life. My wife, on the other hand, is an Urgent Care VIP. If hospitals had a Preferred Customer Club, she'd have accumulated enough frequent flier miles to take us straight into the Sun. I'm quite stubborn when it comes to breaking down and seeing a doctor for something, but when green shit is propelling itself from my lungs, I'm not dumb enough to sit around and be passive.
When I checked in at the hospital, they asked me what my problem was. I told them I had a bad cold, a bad cough and wanted some antibiotics. The word 'cough' triggered immediate action from the clerks, who handed me a surgical mask to put on, as to not potentially infect anyone else in the waiting room.
Me, being sort of a narcissist (even at the hospital), didn't listen. I sort of said "uh-huh" and walked away stuffing the mask into my pocket. I was fine, and furthermore, I was a
grown man
. I could go 10 minutes in a waiting room without having to cough. I wasn't going to bother anyone; it was no big deal.
At the next hurdle of the check-in process, I was handed a clipboard with some questions on it. One of them was: "Were you given a surgical mask to wear?" Now, I didn't want to get someone fired by lying, so I checked "Yes" and handed the clipboard back to the receptionist when she was distracted by a phone call, hoping that by the time she put two-and-two together, I would already be back in my car and halfway to the pharmacy.
I quietly sat in the corner of the waiting room and felt fortunate that there were only two other people in there. On the multitude of occasions where I've had to bring my wife in, the place is usually stacked to the rafters with plague-infested Walkers. I played Minesweeper on my phone and patiently waited my turn.
Then my throat started to tickle. I had to cough.
I contained myself for the first couple minutes, but there's apparently
nothing
more difficult than suppressing a cough (much to my idiotic surprise). I coughed quietly into the crook of my arm a few times before I started to worry that I would be caught without a surgical mask on. I fantasized that some silent alarm would go off behind the reception desk, triggering a wave of CDC agents to swarm and toss me directly into quarantine. As clandestine as I could, I snuck into the bathroom where I proceeded to invite a coughing fit that lasted the better part of five minutes. I coughed so hard I nearly peed my pants. Thankfully, they didn't call my name while I was indisposed.
When I got back to my seat (still not wearing my mask), I noticed a mother and her daughter seated nearby. The little girl was adorable; probably about 4-years old with a Spring dress and a bow in her hair. I watched her and her mother interact for a few minutes; she was very reserved and well-behaved. Then she coughed.
The noise that emitted from this child was other-worldly. I was convinced that she was recently retrieved from some South American coalmine disaster. There was simply no known disease on the face of the Earth that would make someone sound like this. In a panic, I strapped on my crumpled surgical mask as fast as possible. You win, urgent care; whatever this 4-year old had would've most certainly ended my life.
When my name was finally called, I sat with a nurse for a few minutes and did the whole questionnaire thing you have to do before seeing an actual physician. This is my favorite part of the hospital visit, because I like being asked questions
and
I know I'm giving them the right answers.
"Allergies?" "Nope."
"Do you smoke?" "Nope."
"Drugs?" "Nope."
"STD's?" "Nope."
"Vegetarian?" "Totes."
The exact opposite of this is the Dentist, where everything I tell them is either incorrect or a lie.
Just before the nurse left, she told me that the doctor was going to listen to my lungs, so I had to take my shirt off and put on a gown. I have no problem taking my shirt off, but I find the gown (for a man) to be pointless. Why can't I just sit there shirtless? I'm assuming it's for the emotional well-being of anyone who has to see me, but I find it far more palatable than having to impossibly navigate a hospital gown. It's like an MC Escher sketch; no reasonable configuration makes sense.
For the next 20 minutes, I sat there in my gown and mask waiting for the doctor. At one point, another nurse popped in and told me that they "
hadn't forgotten about me.
" All I could think about was how there were no other people in the waiting room but myself and Zombie Coalmine Girl; what was the holdup?
Nonetheless, the doctor finally showed up and started listening to my lungs. Whenever a doctor uses their stethoscope on me, I instinctively revert to Manual Breathing Mode and become incredibly hyper-conscious of how I inhale and exhale. I'm certain I always skew the results. She said my lungs "
sounded great
," though, and started rubbing around on my temples and oily T-zone.
"
Does that hurt?
" She asked as she was massaging the bridge of my nose.
"
Um...actually that feels pretty good,
" I said, a little too honestly.
"
It's a sinus infection
," she said. She prescribed me a "bungload" (medical term) of amoxicillin and sent me on my way. As I was leaving, I could hear Coalmine Girl hacking up a lung in an adjacent room. I shuddered and quickened my pace.
It's been nearly two weeks since I first got sick, and I'm still having all sorts of (thankfully dissipating) symptoms. Either this was one hell of an infection, or I'm getting older and my immune system is becoming weaker to such volatile intrusions. Since turning 31, I've sort of declared myself legally dead to the world, so perhaps it's more of a psychological anti-placebo than anything. All I know for sure is that these pills are the size of water softener pellets and digesting them requires complete disregard of my gag reflex.
I'm lucky, though. If this is the thing that sends me to the hospital, I'll deal with it. Just a few hours spent watching TLC will remind you that there are millions of people worse off; I could have been born with tree limbs for arms, for Christ's sake. Or a parasitic twin growing out the base of my spine that does nothing but chain smoke and tell racist jokes all day. Pretty sure I've seen both of those.
More than anything, I'm just hoping this will get me out of attending Easter next year.
Monday, November 11
Shining Like A Beacon From Coast To Coast (Wayback Machine).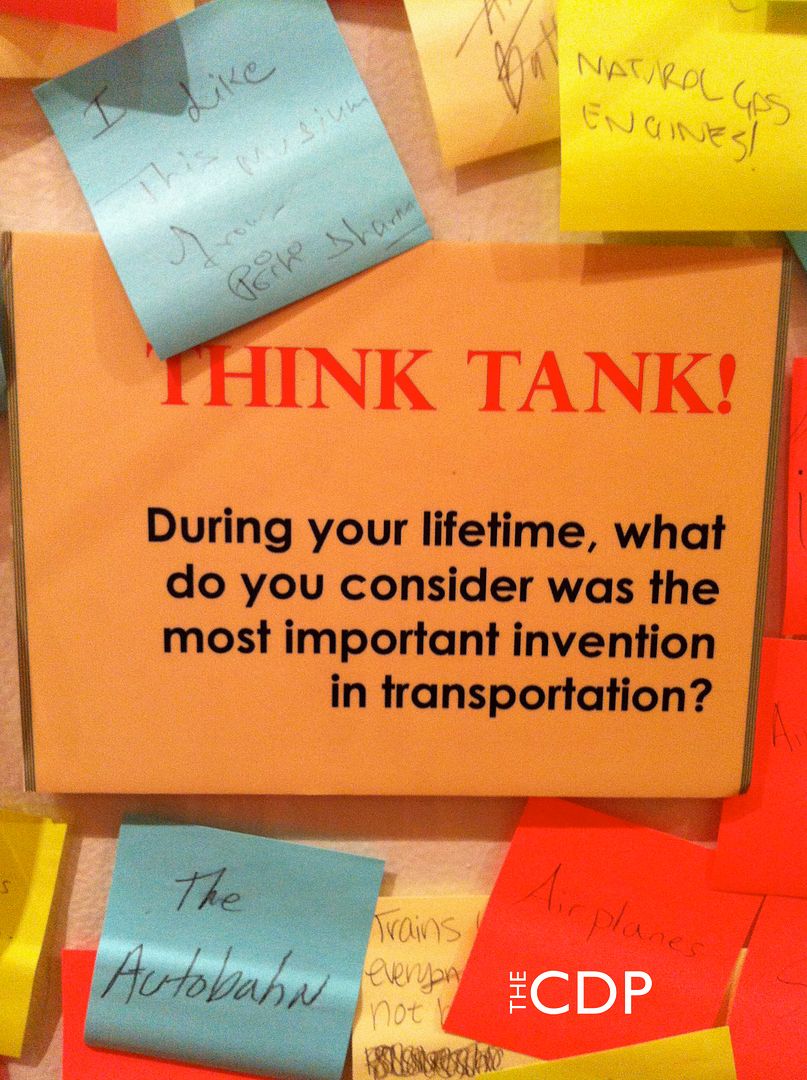 (Originally published 2/25/13.)
A few months ago, the Missus and I went to a museum in the Fox Valley. The majority of the museum was a celebration of local manufacturing and transportation within the Fox Cities, particularly the modernization of such at the turn of the 20th Century.
The Fox Cities experienced a boom at the turn of the century with paper mills, floating logs down the Mississippi River and experiencing an overwhelming amount of prosperity and population growth. However, the widespread clearing of lumber, coupled with the stratospheric growth of the steam engine, allowed for commerce to expand away from waterways, essentially leaving the Fox Cities in a rebuilding period that lasted for decades.
Now, I'm almost positive that all of what I wrote was factually and historically incorrect, as I didn't take the time to look it up and forgot nearly everything I learned at the museum (as is my custom). None of that is important, however. What's important is the above photo.
Located at areas around the museum were these Question-and-Answer stations where a question was posed relevant to the exhibit, and you were encouraged to write your answer on a Post-It Note and stick it on the wall. Pretty ingenious way to get people (especially kids) involved in education, if you ask me. They were
everywhere
, and some of the things that visitors wrote were more interesting than a lot of the exhibits themselves.
The photo above illustrates one such question, and in tune, the answers were thoughtful and intelligent. The most important invention in transportation, depending on what sort of person you are, could be any number of things. Who could deny the automobile, the chief mode of transportation for normal human beings for over 100 years now? Or what about the airplane, allowing us to not only experience the miracle of flight, but also shrink the globe and make travel to nearly anywhere on the planet possible? Or what about the railways, allowing for goods and services to reach every corner of the nation, allowing for families and businesses to thrive regardless of where they were located?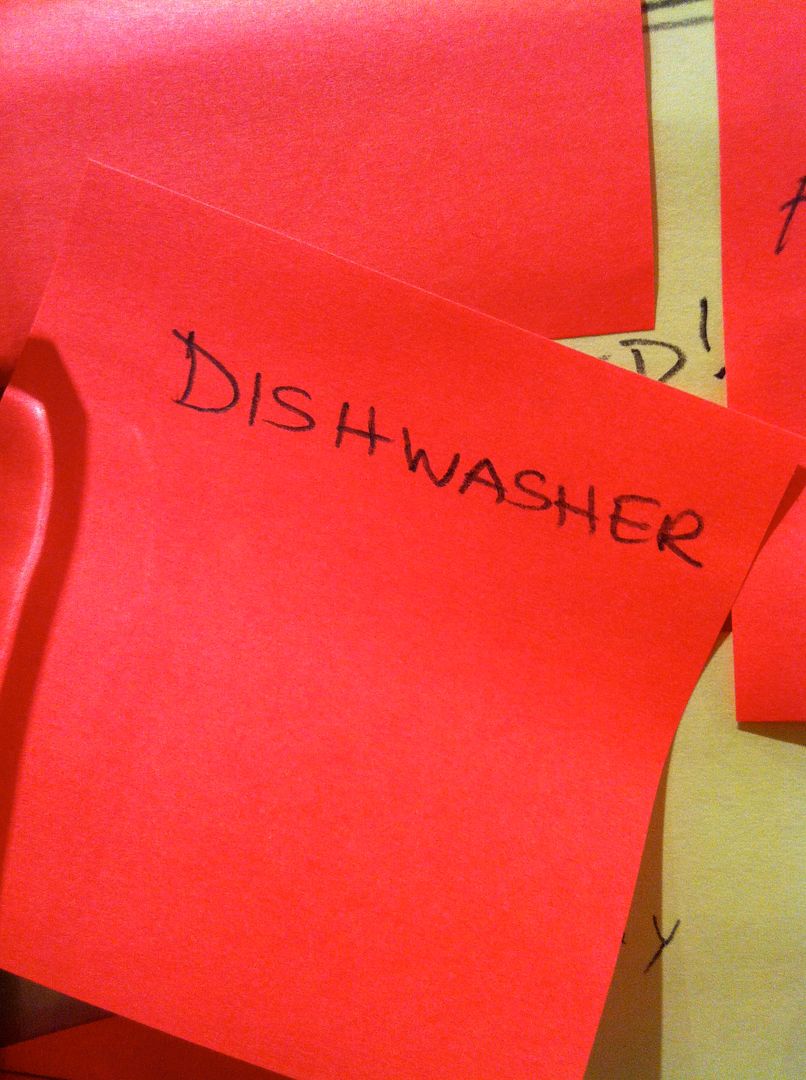 Or what about dishwasher?
Sound off in the comments section and enjoy your day.
Tuesday, October 29
Waiting For October.


(NOTE: This is a synchronicity essay. Please play the above track as you begin; I know how fast you read.)

It's late on a Sunday night. I just watched the Boston Red Sox win Game 4 of the World Series, as well as the Green Bay Packers dismantling of the Minnesota Vikings. I have to be up for work in a few hours, but I'm unconcerned.

It's been a good month. October is the only month of the year I even consider viewing in a pleasant light, and the week before Halloween fills me with an unshakable optimism and youthful exuberance. There's a feeling to a Wisconsin Autumn that's impossible to describe. For years I thought that it had to do with the nostalgia of youth, but I recall that I had this same feeling when I was a youth. Can one feel nostalgia for moments as they're happening? Not sure, but I'm certain that October alone makes living in the Midwest worth it for the remaining 11 months of snow, humidity and hardship.

If you asked me to remember my childhood in a one-second snapshot, it would be of me in about 1986, laying in a pile of leaves on my family's large lawn, staring straight into the sky and thinking about how far up it went. I remember that I was nearly exhausted from an afternoon of running around; the sun was slowly starting to set in the distance, bathing the neighborhood with a rosy, purplish hue. I stared up for almost an hour, being as existential as one could be prior to joining Kindergarten. Most of all, I remember feeling as happy and content as I've ever been.

I get to hand out candy on Thursday. If I had to list the Top 3 reasons to own a home, it would be for this privilege alone. I won't wear a costume. I probably won't even leave the house. But I'm still embracing and respecting the holiday as much as I ever have. Autumn makes me think of family. Rebirth. Sleeping with the windows open a few more times before the frost rolls in. Cinnamon everything. Gourds-a-plenty. A Wisconsinite's last chance to feel connected with the rest of the world before Winter shuts us completely down until February. A chance to wear the gayest sweaters I own, free of ridicule.

Celia and I experienced a near-perfect Wisconsin October this year. We went to a corn maze. We slingshotted gourds into a lake. We bought several pounds of cheese, pumpkin-scented candles and decorations for the porch. My home is clean and smells amazing. I feel younger than usual. I've magically lost three pounds yet strut around like it was 15. I listen to seasonally-relevant, depressing music from my youth, but it only makes me happier. Even though Winter will be here in a snap, even though it will be a chore to so much as reach the mailbox in 30 days time, I'm again unconcerned. That's tomorrow's problem.

I kissed Celia goodnight about an hour ago. On my way back downstairs, I made a point to notice all the things in my house that I typically take for granted. I looked at the artwork, pet the cat, straightened out a rug, took a deep breath of the (again) pumpkin-scented first floor, pet another cat, watched two raccoons eat birdseed out of my feeders on the deck, fixed myself a drink and fell onto the couch. I'm proud of the life that I've built with my wife, and this time of year forces me to take inventory and (perhaps begrudgingly) let optimism in. Not for what the future holds, but for simply how I feel in this very moment. I feel relaxed. Refreshed.

As usual, money will probably be tight as we head into the holidays. I deserve a raise at work, but it will take me at least three months to work up the nerve to ask for one, a request which will immediately be denied without further discussion. I have projects that will reach a fever pitch as 2014 rolls around, but for now, it's not a problem. None of this is. Deadlines, stress and drama are in a vacuum until the first of November. I don't make the rules, I merely exist by them.

My closest friends drop by all the time. We have nothing new to talk about, so we watch television and drink. Last weekend, I got to spend time with friends I've known since elementary school. We acted like idiots; like no time had passed, like we hadn't all become husbands, fathers or both. Everyone made it home safely, but it was touch-and-go towards closing time. We sent someone into a massage parlor with a box of Twinkies and a $20 bill. That kind of idiocy. I laughed so hard that my head hurt for the next two days. I took pictures and didn't take it for granted. When Winter arrives, the state shuts down and plans need to be rescheduled for March of next year. We all innately know this, even if we don't mention it.

Celia turns 30 next month. I met her when she was 15. This is a fact more difficult for me to grasp than String Theory. For half of her life, and for nearly half of mine, she has loved and accepted me. We've evolved and more than made it work. For 15 years now, we've flourished and survived.

When I first met Celia, I worked at a hardware store. I would talk to farmers and retirees. Men who had been married upwards of 50 years at this point. I would talk to widowers. Some men would winkingly grumble about their wives, but their adoration was apparent and fresh. They would tell me that they love their wife, now in their 60s or 70s, more than any day before or since. I didn't understand what that meant, nor did I necessarily believe it, until it began to happen to me. I feel it. It's a genuine emotion.

My wife speaks with a heavy Northeastern Wisconsin dialect; there's no denying her place of birth once you speak to her ('boat' is a two-syllable word). Dialect is passed on by mimicking the speech patterns of your community, which is exactly why local dialects continue to exist in a modern age. However, when you were raised by television, DJ's and Chuck D like I was, your accent becomes non-existent shortly after puberty. I only turn it on when I'm trying to make a connection with a fellow Midwesterner, and even then I'm only faking. Look no further than the way we speak to tell you all you need to know about the two of us. She's authentic and free of ego; I'm artificial and running from my past. I find this all hilarious.

Some days, Celia and I don't have much to say to each other. We carpool to work in groggy silence and drive home in exhausted silence. We watch television and fritter away the evening on our phones until we fall asleep. These are not wasted days. These are days we've worked hard to experience. Other nights will come where we stay up until sunrise because we're not done listening to each other's voices and endlessly learning new things about each other. Each day is equally important, and I'd trade neither of them for anything. 15 years is a meaningless number when every day is special, which is probably why I still cannot grasp that fact that it represents half of my spouse's life.

Tonight, I'm going to buy significantly too much Halloween candy. Approximately 20% of it will be distributed evenly amongst the costumed youth of Sun Prairie, Wisconsin. The rest will slowly be consumed by me between now and Christmas. I'm going to watch Ghostbusters and The Adventures of Pete and Pete and The Burbs and The Exorcist for the 30th time each. We're going to watch all of those paranormal investigation shows and debunk every noise and shadow like the skeptic buzzkills we've become. Then I'm going to listen to Art Bell as I fall asleep, and pretend, just for the remainder of the month, that maybe ghosts do exist, just so I can let the feeling of the Unknown back into my body. The same feeling I embraced in 1986, when I laid on a pile of leaves, looked into the sky and thought about how far up it went.

It's been a good month.

Monday, October 14
The CDP 24 Hour Halloween Movie Marathon (Wayback Machine).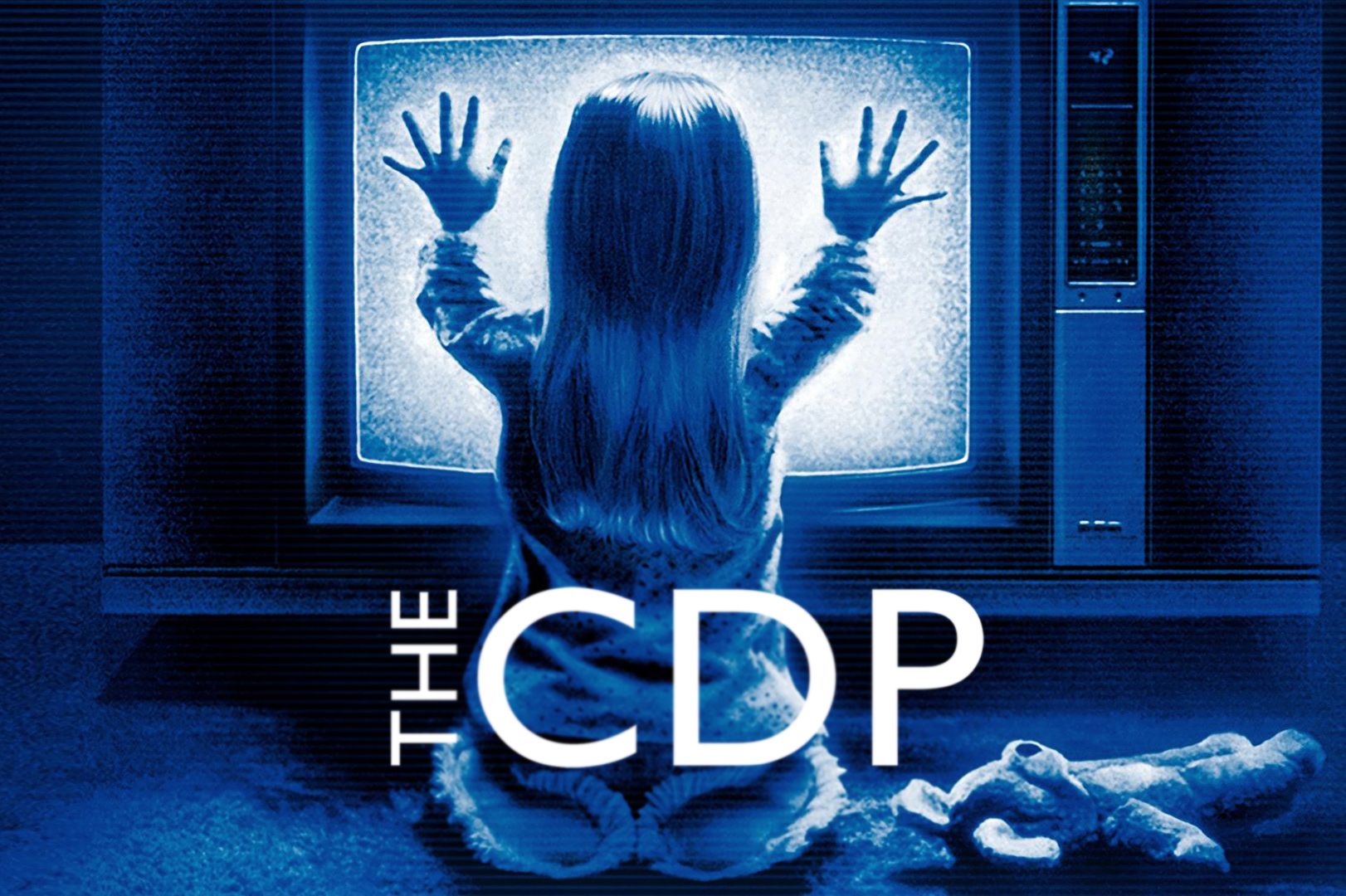 (Originally published in October of 2011. I still stand by the list.)
Submitted for the approval of the Midnight Society, here are 14 great Halloween films to watch over the course of 24 hours, right down to the
minute
. If you're looking for a scary movie marathon with your friends, cats or merely a bucket of Sour Patch Kids and deepest regrets, the
CDP
has you covered. I tend to stick to the classics and prefer psychological horror over gore, so if you're down, you're down.
Honorable Mentions go to
Seven, Race With The Devil, Rear Window, Poltergeist, Halloween, Psycho, Scream, Nosferatu, The Blair Witch Project
and
Frankenstein
. Feel free to add these films if you ever wish to hold a 48 hour marathon.
Let's go.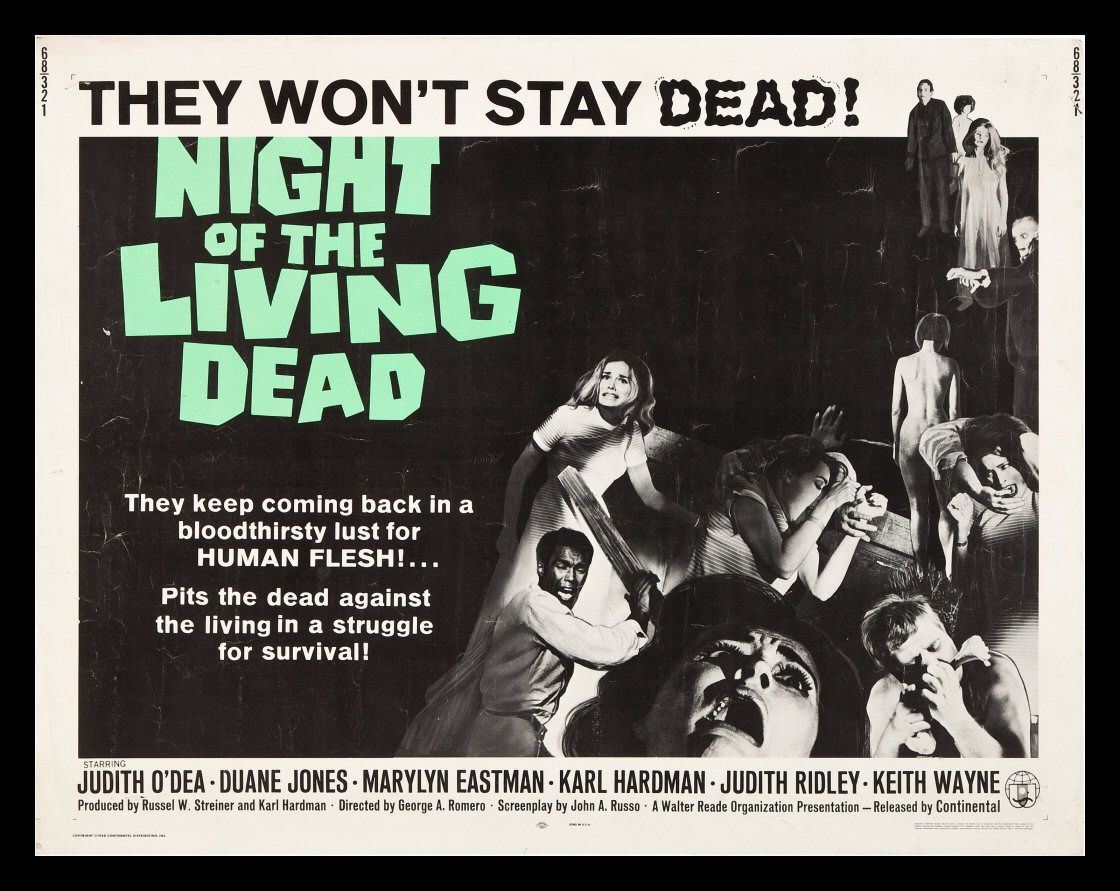 NOON – 1:36pm
Night Of The Living Dead
(1968)
Might as well kick things off with a masterpiece. You'll soon see that when it comes to scary movies, I tend to stick with the classics, and
Night Of The Living Dead
takes residence in my Holy Trinity of Horror Movies.
1:36pm – 3:27pm
The Omen
(1976)
They don't make movies about Satan like they used to. Enjoy the Missus' choice for her favorite scary movie, and one of the only 'demon possessed kid' films that matters.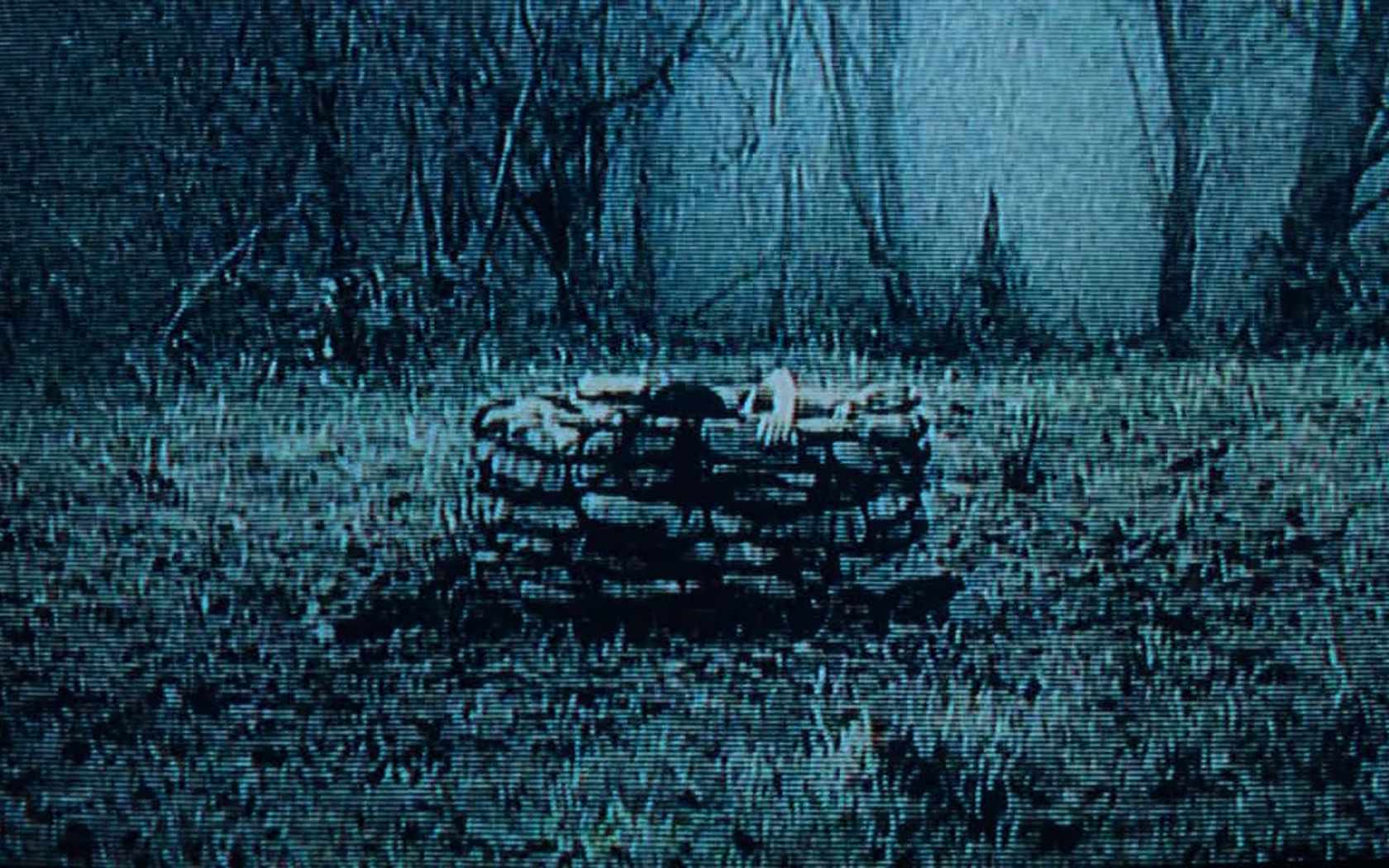 3:27pm – 5:22pm
The Ring
(2002)
The newest film on this list by a long shot, I argue that the American remake of
The Ring
is not only better than the original, but one of the top 10 horror movies of the last 10 years.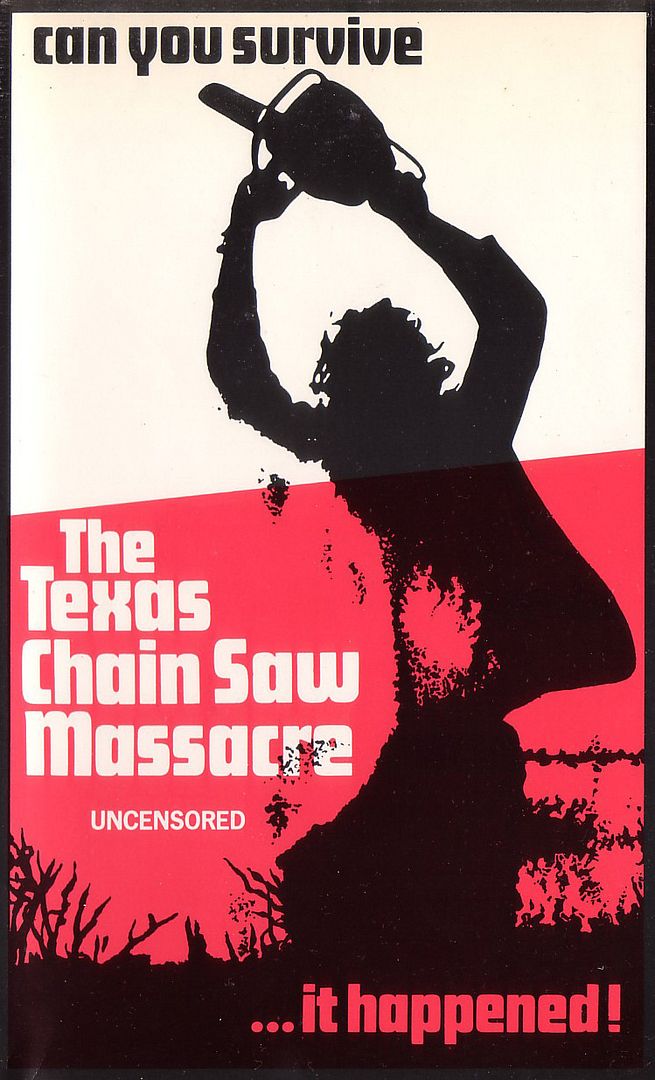 5:22pm – 6:46pm
The Texas Chainsaw Massacre
(1974)
By now, the sun should be going down, so what better time to take in Movie #2 in my Holy Trinity of Horror Movies? Endlessly influential,
The Texas Chainsaw Massacre
spawned countless (for better or worse) knockoffs.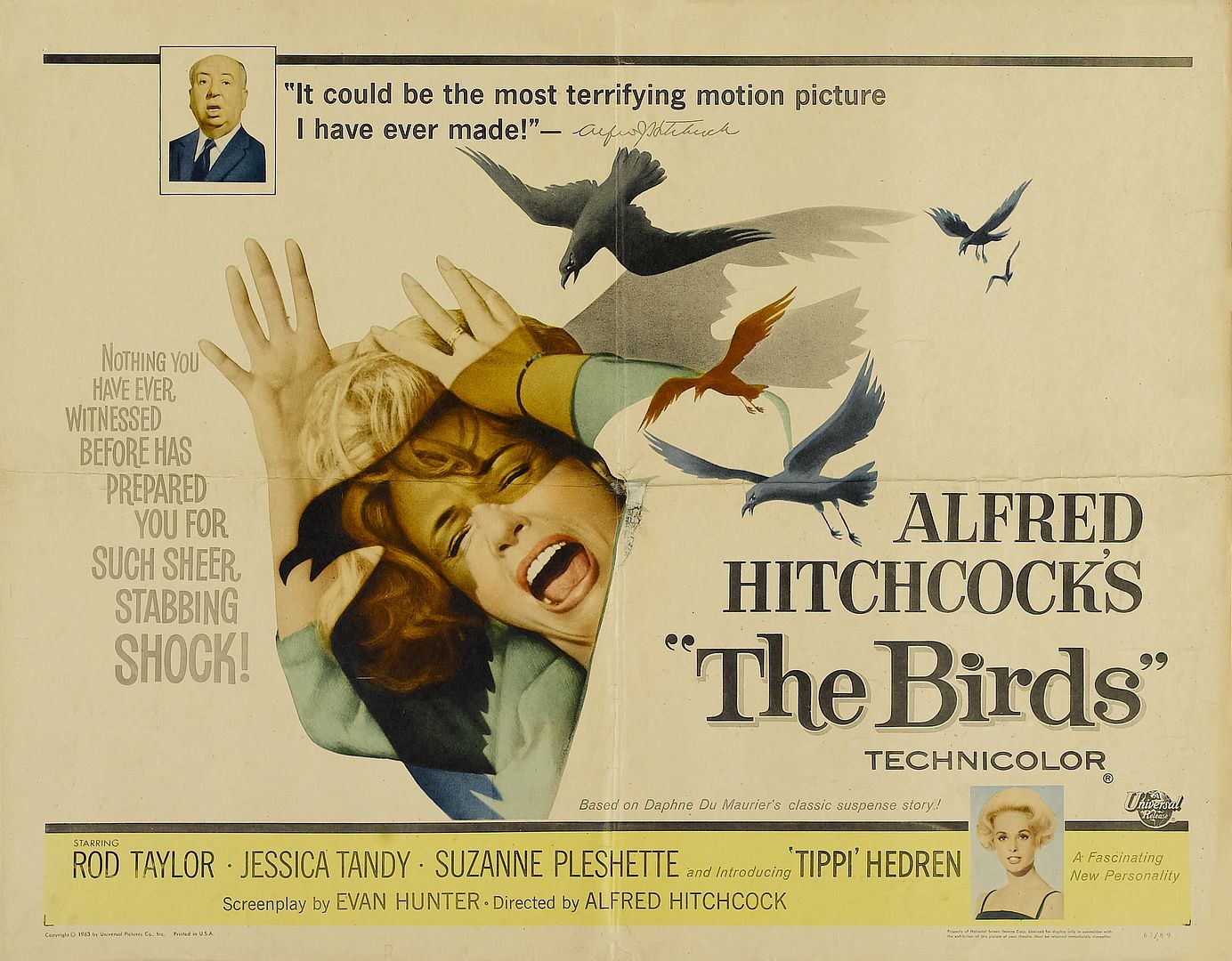 6:46pm – 8:45pm
The Birds
(1963)
One of three Hitchcock films I considered for this marathon,
The Birds
is a perfect example of mixing brilliant direction with suspense, mystery, and everything else that makes Hitchcock one of the greatest of all-time.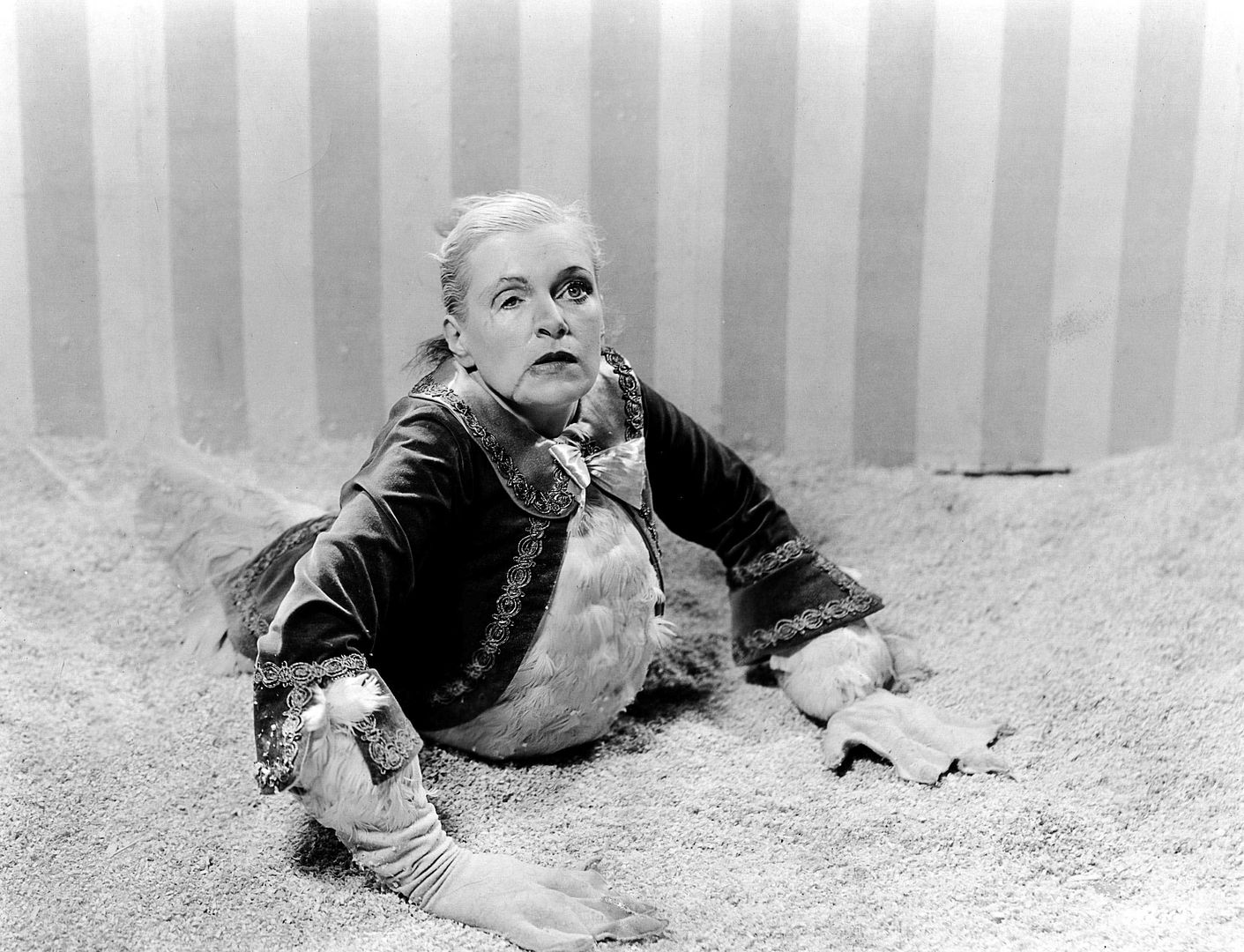 8:45pm – 9:49pm
Freaks
(1932)
Not 'scary' per se, but an absolutely essential movie to locate and view, if only because the concept (legit circus freaks murder a scheming trapeze artist and her strongman boyfriend) is guaranteed to never see a camera lens ever again. You'd be thrown out of Hollywood for even
pitching
it.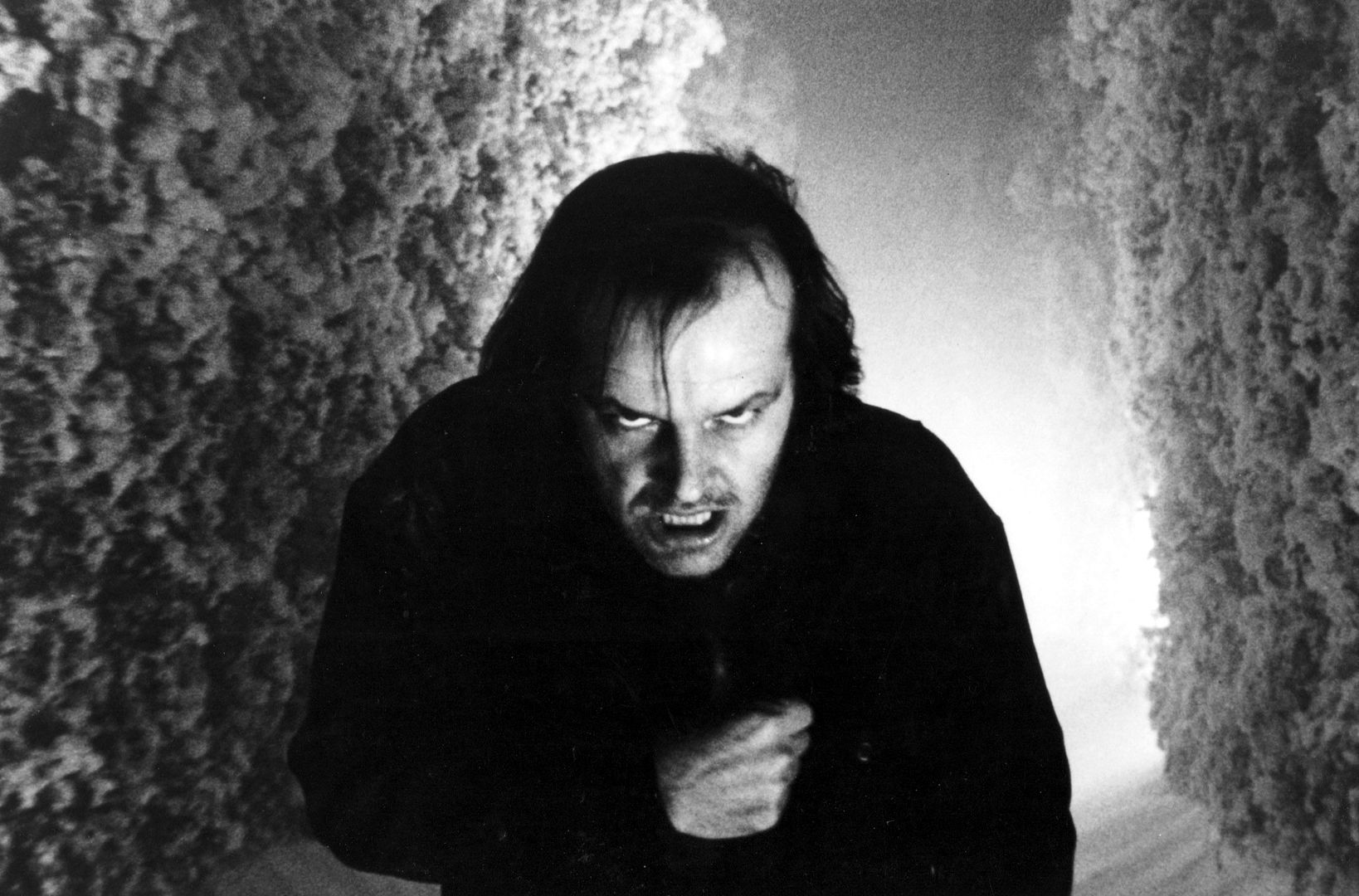 9:49pm – 12:13am
The Shining
(1980)
The Shining
gets a prime timeslot in our marathon, and I consider it more than worthy. One of the most artful films of the genre, and featuring a legendary performance by Jack Nicholson.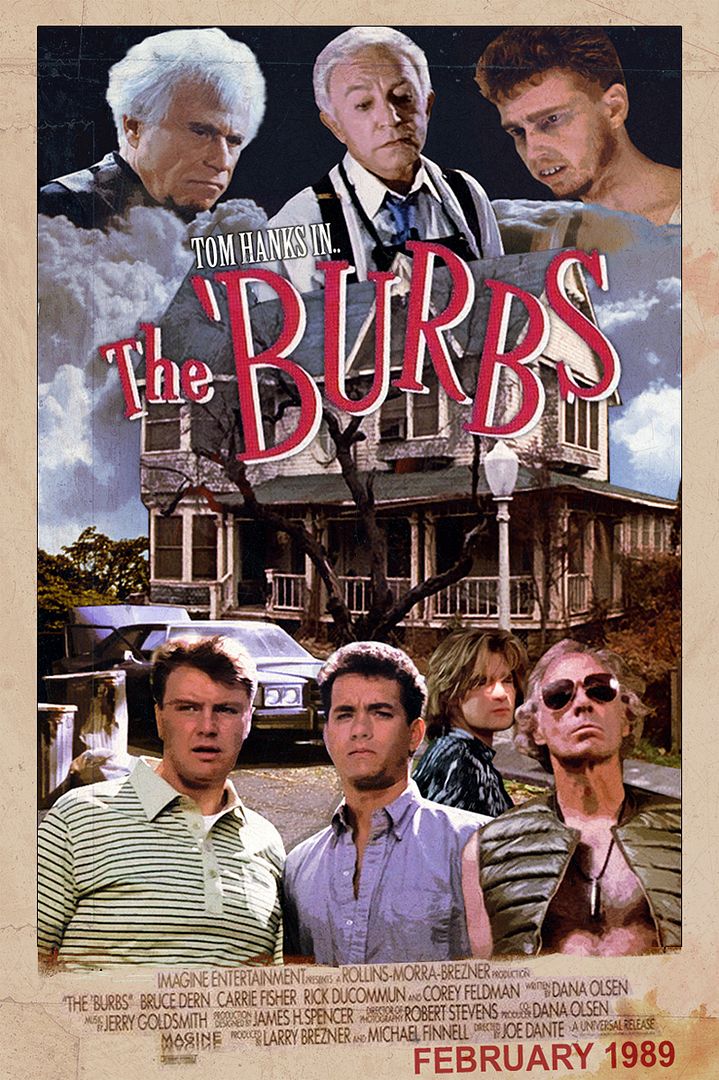 12:13am – 1:55am
The Burbs
(1989)
After the emotional annihilation of
The Shining
, watch the criminally-overlooked comedy,
The Burbs
. I don't know why; maybe it's because the movie never quite decides what it wants to be (dark comedy, horror, spoof), but it's honestly one of my favorite movies ever. Due to the Missus not sharing my sentiments, I only watch it once a year with her, right around Halloween.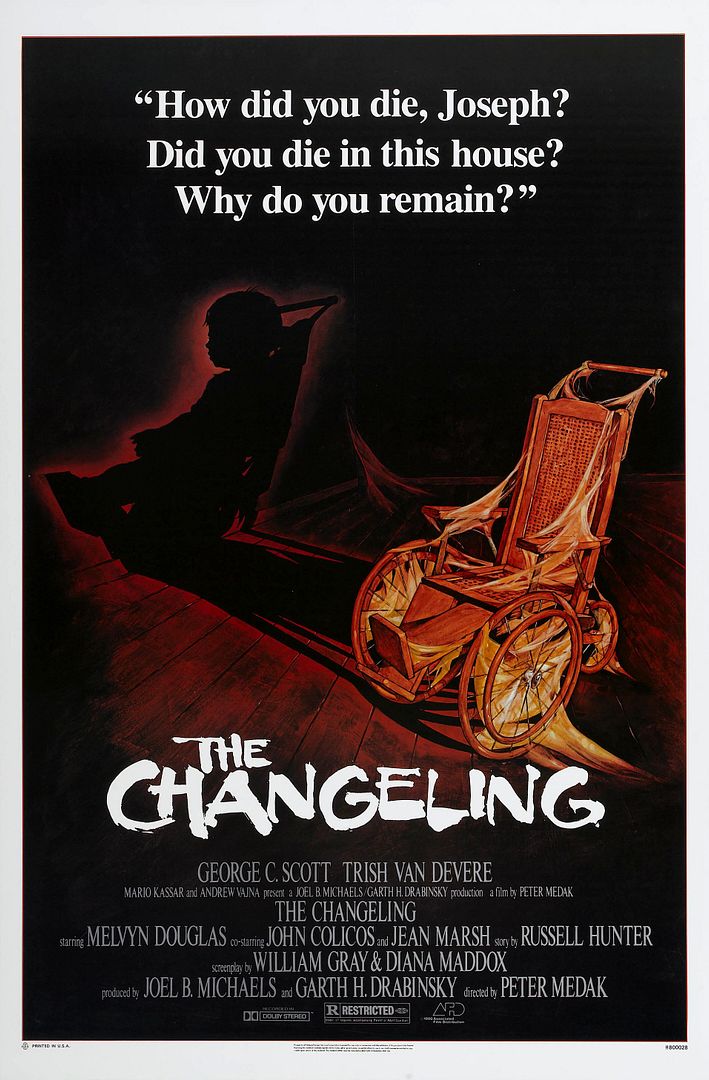 1:55am – 3:42am
The Changeling
(1980)
I watched
The Changeling
for the first time a couple of years ago, and it took me completely by surprise. George C. Scott is (predictably) fantastic, and the slow burn of the first half will suck you in and claim your emotions for the twisted climax. A really good, classic paranormal film, and I recommend watching it as I did, with no reservations of what it was supposed to be about.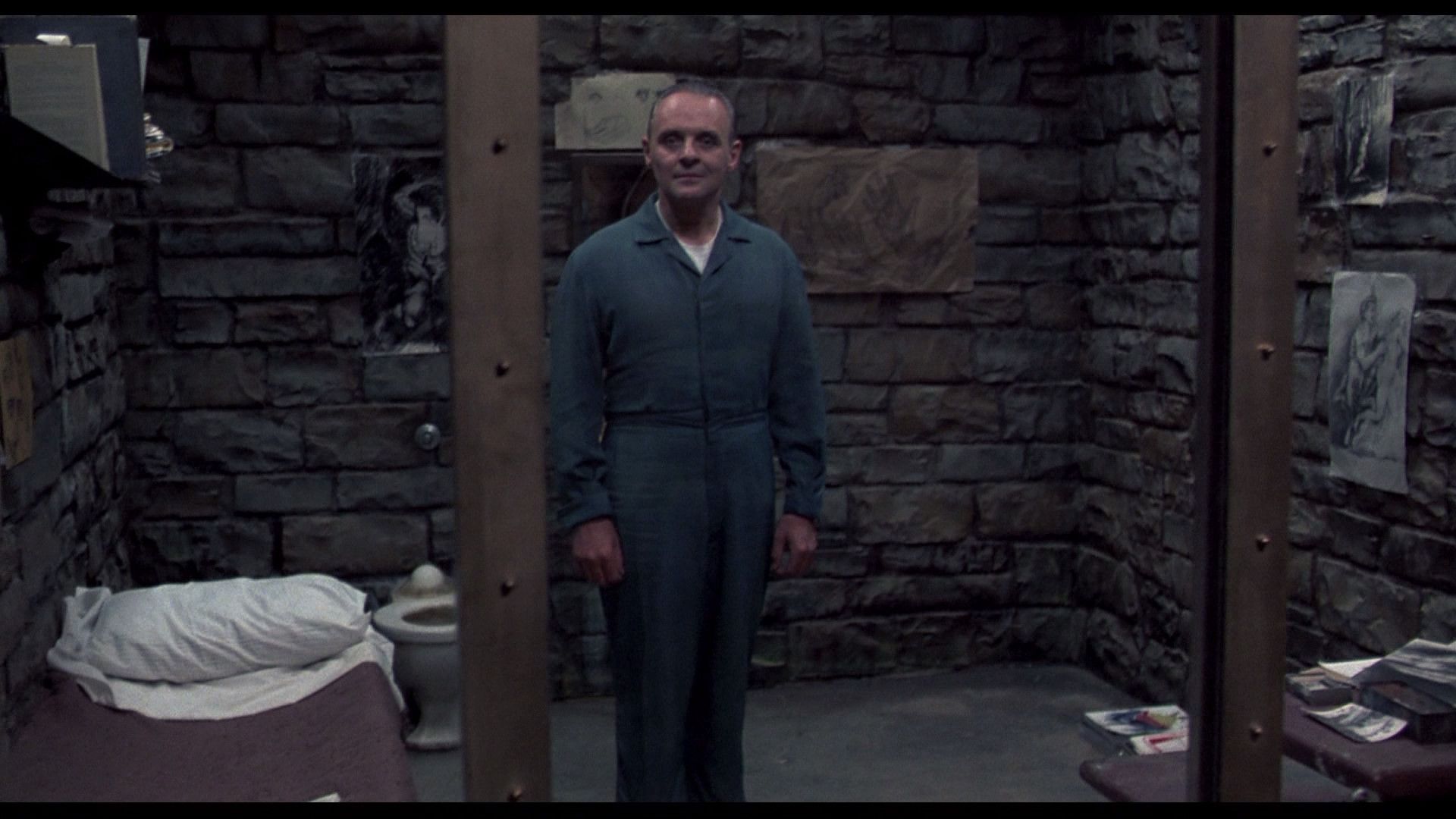 3:42am – 5:40am
The Silence Of The Lambs
(1991)
The influence, legacy and memory of
The Silence Of The Lambs
cannot be overstated. The only 'Horror' movie to ever receive a Best Picture Academy Award, it seemingly does everything perfect, creating a very real, very grimy world of serial murderers, psychological manipulation and the best leading cast in the history of the genre. Not just a must-see; but a must-
own
.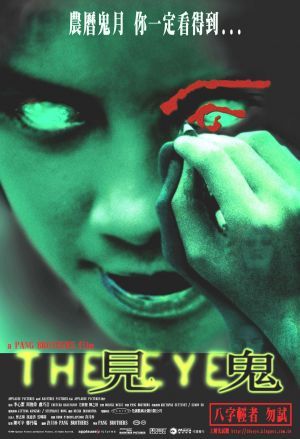 5:40am – 7:18am
The Eye
(2002)
For my money, one the best of the 'Asian Horror' films,
The Eye
takes an interesting concept (woman accidentally goes blind and can now see the dead), and sprinkles all sorts of Asian cinematography dust on each frame. Like
The Changeling, The Eye
snuck up on me, and if you're the kind of person that doesn't need wanton gore to be interested in a scary movie (like me), this should do the trick.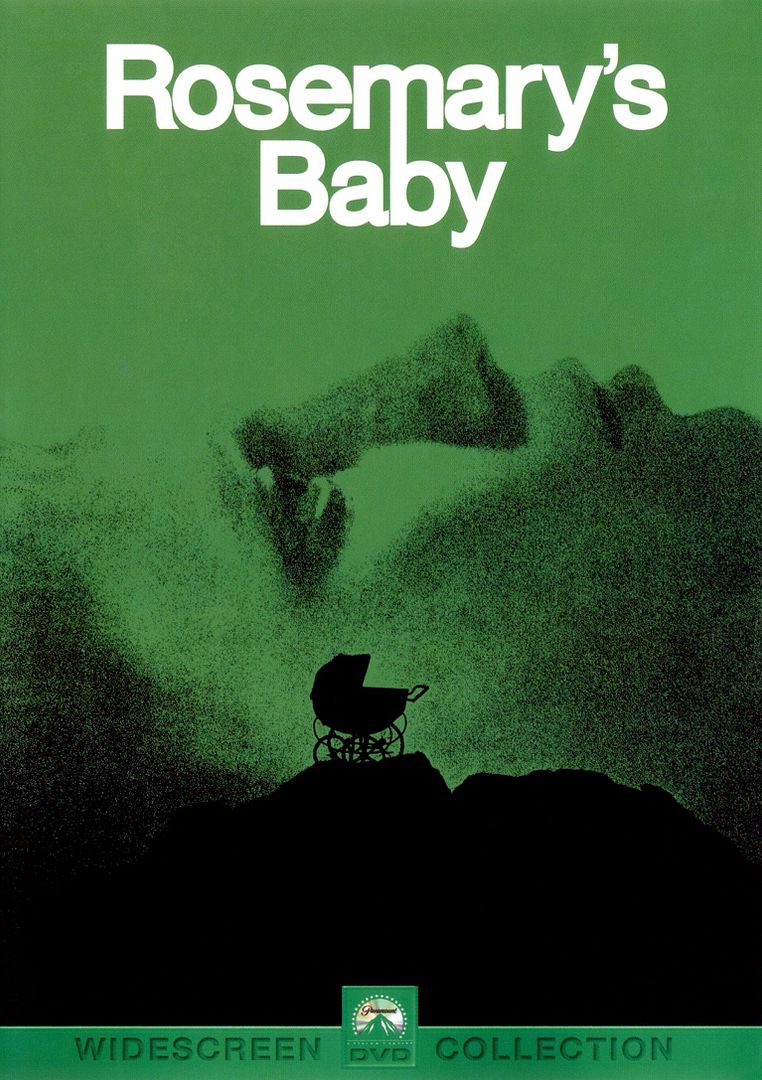 7:18am – 9:34am
Rosemary's Baby
(1968)
Horror movies from this era did two things I really liked: First, they mentioned Satan a
lot
. Secondly, movies were allowed to end
badly
, meaning that main characters were killed, the bad guys got away, and in the case of
Rosemary's Baby
, the seed of the Dark Lord was planted in Mia Farrow. If you haven't seen this one by now, you may want to remedy that. Dark, looming, paranoid and remarkable.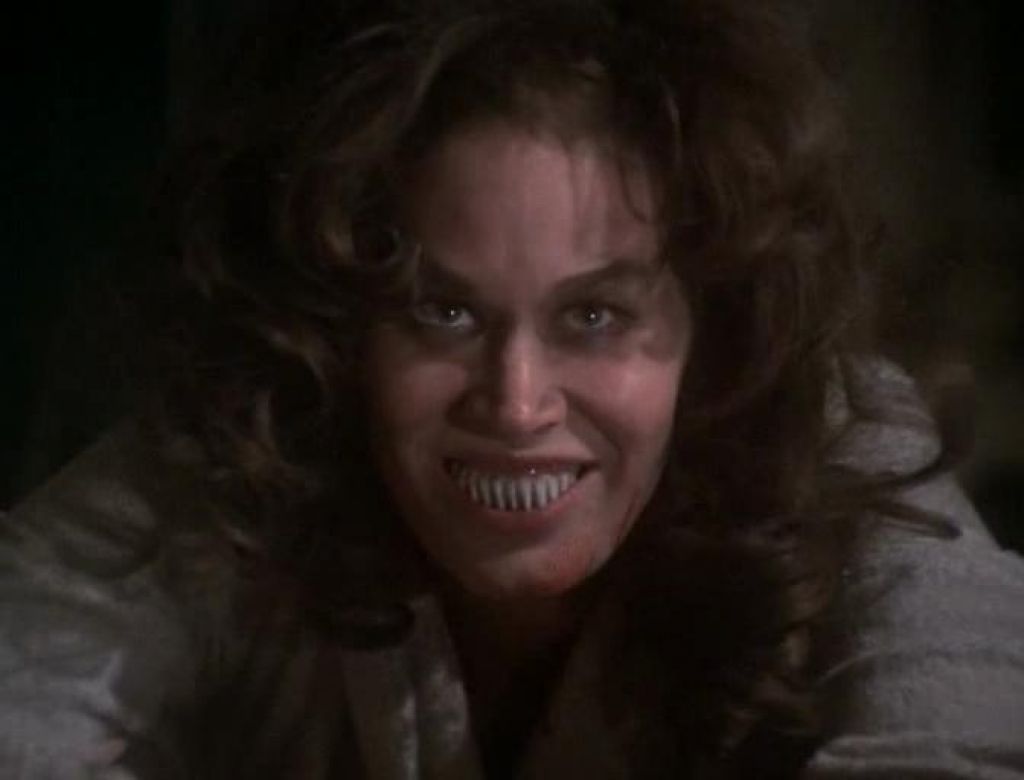 9:34am – 9:58am
Trilogy Of Terror – 'Amelia'
(1975)
So, we've almost made it through the 24 hour marathon. Chances are a lot of your friends have fallen asleep, the DVD player is smoldering and you're almost completely out of Zagnut bars. What better time to watch the iconic final short film from
Trilogy Of Terror
, where Karen Black is terrorized in her apartment by a Zuni fetish doll come to life? Trust me, it's awesome.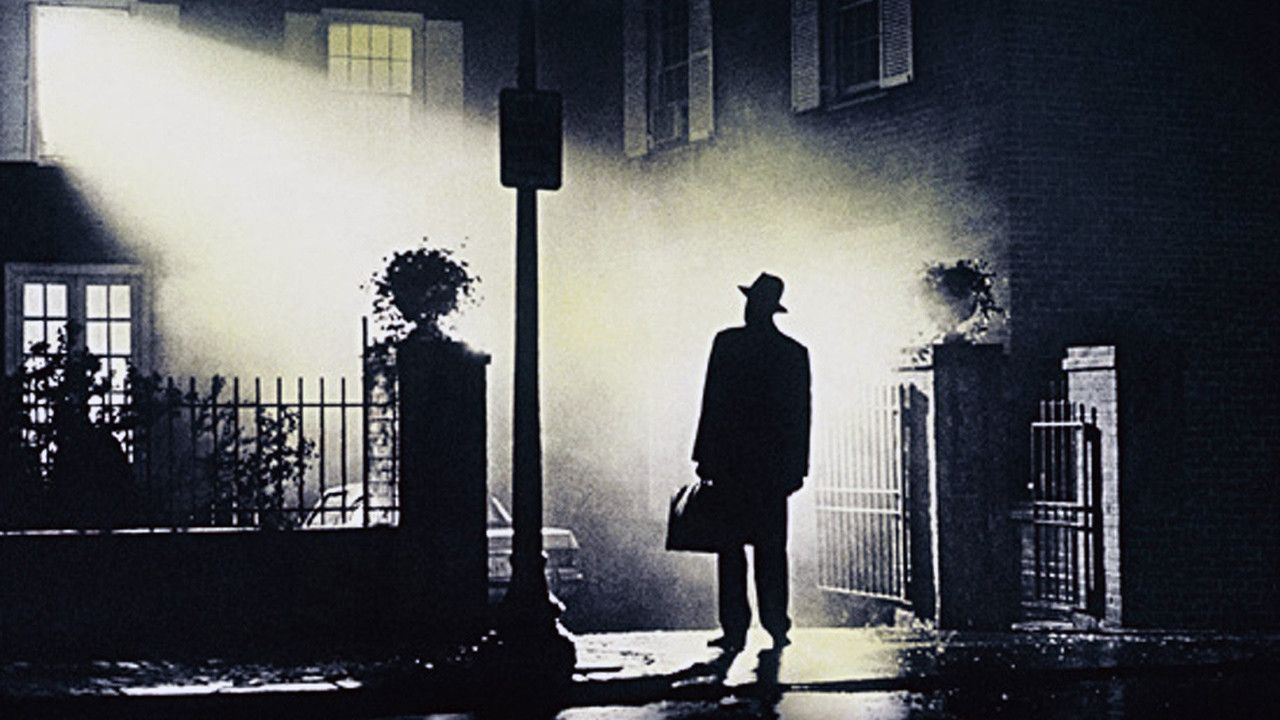 9:58am - NOON
The Exorcist
(1973)
Here we are. The final piece of my Holy Trinity of Horror Movies, and without question the greatest (and arguably scariest) horror film ever made.
The Exorcist
wins, and most other arguments exist only because said curmudgeon doesn't want to accept that such a popular movie is also the best. It
is
. Nothing else comes close. Even at 10am, even upon the 20th viewing, it'll send you reeling.
Just to be sure, I re-watched
The Exorcist
shortly before I put this list together, and you know what? It was
better
than I remembered. If you've never seen it (or haven't seen it in awhile), it's more than Linda Blair flopping around on a bed (which she does brilliantly, I might add). The real star of the film, Jason Miller, does a masterfully understated job as Damien Karras, a priest losing his faith and wracked with guilt at the recent loss of his mother. An early scene with him visiting his mother at a psych ward was particularly unnerving. Also, Ellen Burstyn plays the role of Regan's mother with just the right combination of terror and frustration. There are no 'unbelievable' characters in this movie, and considering the subject matter, that's pretty unbelievable in and of itself.
The influence
The Exorcist
continues to have on horror is undeniable. Moments like listening to Regan's speech backwards, or the hospital surveillance footage of her mania are surprisingly contemporary. Finally, this movie is, at the end of the day, a huge victory for Catholics. I'm surprised they don't play this at least once a year during mass (okay, maybe not, but still).
The Exorcist
earned a whopping
10
Oscar nominations, winning two. With a gross of over $450 million, it's also one of the most popular films of all time. Finally,
The Exorcist
was named 'Scariest Movie Of All-Time' by
Entertainment Weekly
, IMDB, Movies.com and AMC. Not too shabby.
It's also on Netflix streaming in HD right this very instant
, so give yourself a couple of hours and watch it tonight.
The marathon is over. Change your pants and get some rest. Sound off in the comments section, let me know what
your
marathon would look like and enjoy your day.
Monday, October 7
Roswell That Ends Well.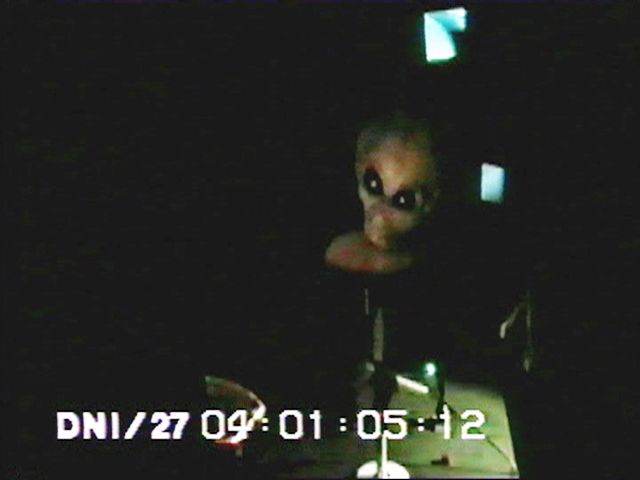 -The first two weeks of Art Bell's triumphant return to (extra)terrestrial radio.
When I was a kid, I was heavily driven by two major topics of interest: Radio and the Paranormal.
Being an adolescent insomniac, dozens (if not hundreds) of sleepless nights were spent doing one of two things: Quietly listening to WIXX (101.1 FM) under my covers, or scaring myself shitless with any book I could find related to ghosts and UFOs. In retrospect, I wasn't doing myself any favors when it came to curbing my insomnia; most nights, I was either too afraid or invested in thought to even consider sleep. When I did manage to get some rest, my
Sleep Paralysis
(a very real thing that I totally have) would cause me to wake up screaming, certain beyond measure that an extraterrestrial was hovering over my bed, all set to probe me something fierce.
So, you can imagine the revelation at the time when I first heard of
Art Bell
and
Coast To Coast AM
. Before the Internet, before
The X-Files, Sightings
and Snopes, there was only one true place to hear more than you could possibly handle when it came to every bizarre topic and legend under the midnight stars. Every night was a trip through the wormhole: UFOs, ghosts, time travel, parallel universes, alien abductions, men in black and complex government conspiracies. The guests ranged anywhere from legit geniuses to high-functioning lunatics. The callers? Among the most entertaining (sometimes unintentionally so) individuals I have ever heard. Better still,
Coast To Coast
was broadcast dead in the middle of the night, when skepticism usually takes a backseat to getting emotionally enraptured by a compelling story and a scratchy AM station.
YouTube is now a tremendous resource of these early radio milestones. How about Willie Nelson lookalike Mel Waters' saga of when he found not one, but two
bottomless pits
that supposedly had mystical properties? Or how about when a frantic pilot called claimed to be in the middle of an
Area 51 kamikaze mission
on Halloween night? Or weirder still, what about the time when an alleged Area 51 employee called in to 'expose' the site's true intentions, only to have Bell's entire station get
knocked off the air
seconds later by unknown forces? It's irresistible, intensely entertaining audio. Bell, to his credit, remained a steady voice of non-judgmental reason. Whether he believed his guests and callers was moot; what was important was that they got to tell the story they so desperately wanted to share with the world.
Fast-forward to 1998. I was a teenager at this point, and by the time I neared the end of high school, I had all but forgotten of Mr. Bell and his show. My interest in the paranormal had morphed; my skepticism was at a fever pitch and the concept was no longer entertaining to me. What I didn't know was that Art was about to begin a series of quasi-retirement jags and network frustrations that would have him skipping across affiliates and hosting duties for nearly the next decade. In fact, from 2010 to the Summer of 2013, Bell was off the air entirely with little-to-no expectations that he would ever return. George Noory took over full time hosting duties on
Coast To Coast AM
, and Bell disappeared into the desert of Pahrump, Nevada.
In March of this year, I bought a new car that came with a complimentary subscription to
Sirius
Satellite Radio. While I enjoyed the multitude of channels and all the genres Sirius had to offer, I preferred to listen to my iPod while driving, and I had my mind set on not renewing the subscription when it came due in October. I thought the price was a bit exorbitant, and I spent most of the time listening to channels that played songs I already owned. Paying money for this privilege seemed illogical.
Then came July 29, when the announcement was officially made.
Art Bell
had signed a deal with Sirius, and would be returning to the airwaves for the first time in three years come September (on
Indie Talk Channel 104
). A new show (titled
Dark Matter
) with almost total autonomy, four nights a week for four hours a night, with a format centering around his classic potpourri of intergalactic weirdness.
A day later, I wrote Sirius a check and renewed my subscription for a full year. This was too interesting to pass up; it was time for me (and all of us) to get back in touch with my less-skeptical side, reunite with my insomnia and take a ride.
In short, Art is back and better than ever with
Dark Matter
. For a man pushing 70 years of age, his enthusiasm and professionalism are indicative of a true radio master (and pioneer). Also, the old school feeling is still there in spades. This is, after all, a man broadcasting a radio show from his own home, airing unscreened phone calls about the paranormal. It gets no more delightfully pure than that, especially in 2013. He does live product endorsements, marvels openly at the superior functionality of modern satellite radio, and chooses all of his own bumper music (which is mostly
obscure pop hits
from the 70's and 80's, which makes perfect sense for some reason).
Furthermore, each episode over the course of the first two weeks took us deeper and deeper down the rabbit hole with expert coercion and precision. It almost seemed planned in advance that we would
start
the week with Dr. Michio Kaku, one of the most respected and intelligent astrophysicists on earth, and
end
the very same week with the story of a man to beat an alien to death with a tree branch. Before we knew it, our disbelief was suspended, and any intention of listening to
Dark Matter
with a distant air of cynicism was as dead as Jonathan Reed's alien visitor (that he nicknamed 'Freddy'). All we want is to be taken on a ride and told a good story.
The best part, for me, is that you never know what kind of guest you're going to get. Some nights, you take in a good-natured interview with a logical, healthily-skeptical-yet-open-minded scientist. Other nights, you deal with a 'Soul Traveler' who has built Bigfoot-hunting robots out of spare VCR parts (I'm not making any of this up). Some guests will truly open your eyes to ideas you've never analyzed from a certain angle. Other guests will make you wonder just how easy it is to get a book published if you're willing to tell a complete lie to rubes for the rest of your life. In both cases, it's equally compelling. Again, Bell remains unflappable.
Thanks to Sirius On Demand, I can listen to these episodes (which air from 9-1c Monday-Thursday) the next day at the office, but whenever I get the chance, I try to rekindle my youth by listening to them live, in bed, with my headphones on. Second only to a long drive into the endless deserts of the southwest, I assume this is the way
Dark Matter
is intended to be heard. Why just last night, I fell asleep while Whitley Strieber was describing, in detail, the night an extraterrestrial anally probed him while he was paralyzed in bed. Minutes later, I woke up screaming.
It was like old times.
Art, it's great to have you back. Roswells.
Wednesday, October 2
CDP Wayback Machine - "Support Your Local Cat."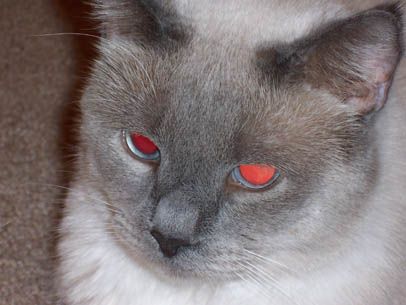 (
NOTE
: Official
CDP
Spokescat Gabe passed away last night after 10.5 years of loving ownership by the Missus and myself. He was the most loving and intelligent animal I have ever had the joy to meet, and it was a privilege to provide him the best possible life under our roof. We had legitimately saved Gabe's life at least three times over the last decade, and this
CDP
essay from November of 2005 discusses the first such emergency. As far as I'm concerned, every day since this 2005 incident was bonus time I got to spend with Gabe, and as Celia and I adopted him shortly after moving in with each other, we felt he had always represented our transition into adulthood and personal responsibility. Well, don't worry about anything, Gabe. We can take it from here. I love you and miss you, buddy.)
As promised, I wanted to give everyone a full update on Gabe. First, the back story.
If you don't already know, Gabe is one of my two cats. If you're a newlywed 20-something couple who lives in an apartment, it's a prerequisite that you pick yourself up a couple of cats. Upon moving to Madison some years ago, that's exactly what we did.
Gabe is a Blue Point Siamese male. Since we adopted him from the shelter, his exact age is unknown, although we have since figured him to be about 5 years old. When we saw him in the shelter, his ribs were sticking out from his chest and he looked quite underweight. Since then, we have him at an ideal weight for his breed and age.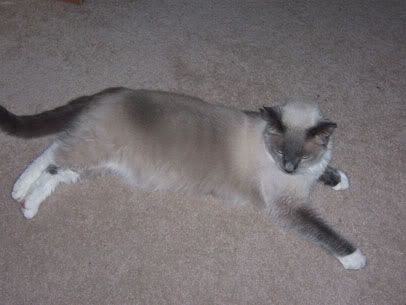 He's an amazing and intelligent feline. He runs down the stairs when you call him, jumping into your lap and purring without fail. He hasn't bit or scratched a soul, regardless of what awful things we do to him. When the Missus enters the apartment complex after work, he can tell she's home before I can. He recognizes the jingling of her keys, separating the sound from all of the other jingling keys he hears all day. He's playful and wildly affectionate, relaxed and Zen, brilliant and resourceful. He's pretty much the coolest cat I've ever seen, and I've seen thousands.
Gabe is a needy soul. He'll cry when he's not around you, simply because he wants to be in your lap. He's never annoying about it; he just lets you know that he misses you when you're away. When you come home from work, he's right at the door to greet you. He'd fetch me my slippers if I wore them. Most people that meet Gabe say the same thing, that he acts more like a dog than a cat. His loyalty rivals that of a Golden Retriever, only he doesn't need to be walked and can whiz in the house. He doesn't have an enemy in the world.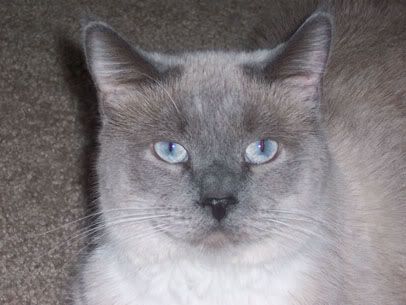 Gabe's past, however, seems a bit more sordid. Apparently, he was seized from a house that was overrun with cats, which usually means poor health and disease. The fact that he came from a place like this and still maintains his temperament is a sight to behold. It's as if he's making a decision every morning to be nice to everyone he meets. Not to mention, he's a beautiful specimen. He keeps his coat smooth and well-groomed, sometimes spending hours on a rigid cleaning routine. At first glance, he may appear intimidating and stoic, but instantly becomes your new best friend. He has the prettiest eyes I've ever seen on a non-human.
When we brought him home a couple of years ago, we already had a Siamese female in the house. When she initially rejected his company, rather than fight back, he anxiously chewed the fur off of his feet. Make no mistake about it, this is a cat that loves and wishes to be loved. Now, the two of them curl up on the couch together most every night.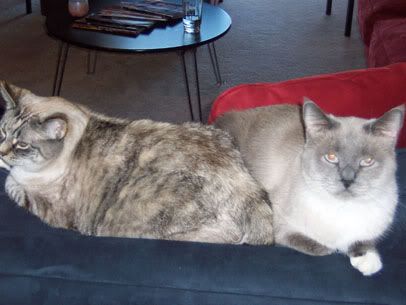 (He looks upset because he has an ass pressed against his ribs.)
Keeping his past and breed in mind, it wasn't a surprise that Gabe contracted a Urinary Tract Infection (UTI). We first noticed it a couple of months ago when we saw that he had taken to whizzing in the Missus' bathtub. When cats get a UTI, it hurts too much to pee in the litter box, so they try to find a smooth, cool surface, like the tub (I've been known to do this on occasion when the toilet gets too repetitive for me). We were all set to take him to the vet, when he made a full recovery. We considered ourselves lucky, and forgot about the whole thing.
What we didn't know was that Gabe had kidney stone-like particles in his kidneys and bladder. Just because he passed the stone and got over the first hump didn't mean that he'd pull it off every time. This reached a head on Monday morning.
The Missus had called in sick on Monday, as she was feeling awful from the weekend. By the time she woke up, Gabe was already howling outside of the bedroom door. When she opened up, a clearly frightened Gabe ran and hid under the bed, which is something that he never does. Missus knew something was wrong, and tried to figure out what was up. Gabe was howling in pain and growling deeply, which was completely new for him. Not really knowing what to do, the Missus called me at work and filled me in. I told her to immediately call the vet and set up an appointment. I skipped out on work for the afternoon and raced home.
When I got there, the Missus was feeling rather helpless and scared, and Gabe was no better. He was still hiding in the bedroom, sitting in such a way that indicated that it was the only position that didn't hurt him. We stuffed him into the crate and took him straight to the vet.
Gabe was in the vet's office for no more than 30 seconds when we figured out what was wrong with him. As soon as the vet touched his tummy, he screamed in pain and hid under the chairs. "Your cat can't pee," the vet told us.
"This is an emergency situation that requires an immediate decision," she told us. Cats can literally have their kidneys explode on them, killing them slowly and painfully, and Gabe was verging on this circumstance due to a severe blockage. A surgery needed to be conducted instantly, and the vet left the room to get us forms to sign.
For the few minutes me and the Missus were alone in the room together, we talked it over. Without question, we were going ahead with this operation, regardless of weather it meant we would have to live on cheese sandwiches for the rest of the year. The operation required for them to insert a catheter into Gabe's bladder, working on removing the stones and allowing him to urinate on his own again. Apart from that, we needed a slew of antibiotics, special food and a lot of hope to make sure that he would be okay.
It should be noted at this point that if the Missus wouldn't have called in sick that day, we would have come home to a dead cat. No question about it. Take from that what you will; I'm just giving you the facts.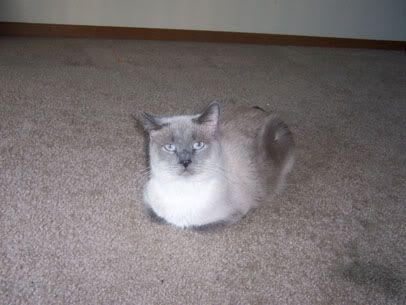 We signed the papers and left the vet's office. Several hours of waiting by the phone later, it finally rang. They did what they needed to do to him, the catheter was still inserted and he seemed to be doing as well as he could have. The thing with UTI's is that the same thing could come back a week later. We're hoping this doesn't happen, but it's very possible, and is another conversation for another time.
When Tuesday rolled around, we finally got a call from the vet's office at 2:30pm. The catheter was removed; Gabe was urinating on his own and was ready to come home. We picked him up (along with a ton of medicine and food), gave the Sun Prairie Animal Hospital $500 for saving Gabe's life, and settled him back into the house.
For the next two weeks, we have to force-feed him two different kinds of medication, feed him prescription food and put an ointment in his ears. If you've ever owned or been near a cat, you'll understand why this will be almost certainly impossible, regardless of how nice they are. After two weeks, we're taking him back in for a follow-up appointment, and scheduling him for a vigorous teeth cleaning. Remember the house overrun with cats that Gabe was rescued from? Apparently, the crazy cat woman didn't believe in proper dental habits. Two of Gabe's back teeth needed to be extracted, barely hanging from the sockets to begin with.
Don't believe me? I saved the teeth.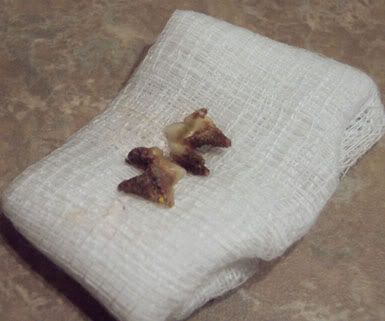 Sorry about that; I just wanted to hammer the point home. What you need to know is that Gabe is safe and sound at home again, shaken but recovering. We're all adjusting to the new routine; doing what we can to keep him healthy and happy. We must keep a very watchful eye on him, make sure he gets his meds and comb over his litter box daily, but it's worth it to have the family together again.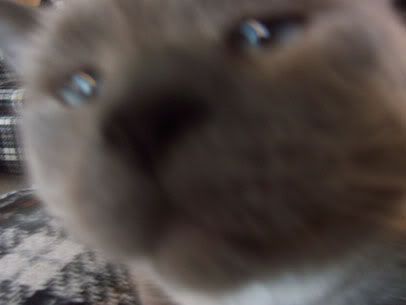 Love you, Big G.
Friday, September 13
The 7 Habits Of Highly Effective Television Fans.
Boy howdy, is the Missus gonna be mad at me.
I'm about to tell a secret. A secret that
nobody
, not even my wife, knows. A secret that could tear apart the very fabric of my marriage. A secret that I'm divulging in public in order to hopefully lessen the blow. My very hands tremble as I type. Beads of sweat form on my fevered brow. This is some heavy shit.
I'm all caught up on
Breaking Bad
.
About a month ago, I finally came around in realizing that
Breaking Bad
was a show that needed to be in my life, but I knew I wasn't going to have enough time to watch every episode prior to the September 29 series finale without some sleepless nights and/or Netflix. The Missus was initially interested in getting caught up with me, but I needed to average at least two episodes a day in order to be properly caught up in time. I knew that by watching these episodes with her on scheduled evenings in front of my television, I surely would fall short of the goal. So I kicked her out of the proverbial airplane and started binge-watching on my phone at any available opportunity. At work. On lunch breaks. During days off. Even at a bar a couple times.
I hope in time she understands why I made such a controversial decision. I couldn't take the risk of catching up with the show post-series finale, given the critical/spoiler nature of the show (especially in an Internet/water cooler capacity). I needed to give myself the opportunity to watch the final episodes at the same time as everyone else, and now I can, but it came at a dirty price. I betrayed those who love me; mostly my wife and cats, who I'm sure would have also enjoyed watching this show with me. In an attempt to secure a future where I can share a watershed moment with the world, I also have to do so at the expense of being isolated and alone as it unfurls.
Now I know how Walter White feels. Okay, maybe not. But on the bright side, we can now talk about
Breaking Bad
if you want, which leads me to my next topic.
Look, I love television. There's no question that we're currently in a Golden Age that started over a decade ago, and I'd argue that the current state of Television is producing more creativity than any other art form today. For example, music has meant more to me overall than television, but it hasn't been a very good few years to say the least. If the MTV Video Music Awards exist solely to let me know who the most popular artists in the world are at any given year, I've seen all I need to see in order to support my hypothesis. In short, TV has been good.
So
good, that we've been able to sufficiently ignore all the things about it that are so
bad
.
With the advent of DVD/Blu-Ray, On-Demand viewing, binge-watching and the like, we're in a landscape where there's next to no excuse to not watch your favorite shows, catch up on shows you may have jumped onto late, and rediscover long-dead shows that you didn't even realize were in your wheelhouse. However, in an accelerated culture, the pressure to stay on top of watching these shows seems more stringent than ever. While it initially seemed that a multitude of viewing options would kill the concept of Appointment Television, it actually did the opposite. Nowadays, being the
first
to know is king, and that means ignoring DVRs, Netflix and Hulu, and just watching shows like we did in the 90's: As they happen, while drinking
Fruitopia
and wearing a
Hypercolor
t-shirt.
(Another thing about watching TV in the 90's and earlier: If you missed an episode, there was a very real possibility you may never see it again, so staying on top of things was paramount.
The Prevue Channel
was a mixed blessing.)
But back to binge-watching. This Golden Age of Television has created an embarrassment of riches when it comes to weekly entertainment. Where we used to look forward to one major Sunday night drama, for example, has now been replaced by three or four all worthy of critical praise and attention. Shows begin to stack up, and tough decisions need to be made. What takes precedence? If all my friends keep talking about
Boardwalk Empire
to the point of potentially ruining the ending for me, maybe I should catch up with that one first, while letting an
Under The Dome
coast for a few weeks, right? Or maybe I should wait to watch
The Wire
until the Summer, when I won't have to stay afloat on the wall of new entertainment set to be flung at me from September to May. Now that we wholly control our television destiny, everyone has to adopt their own unique code, including myself.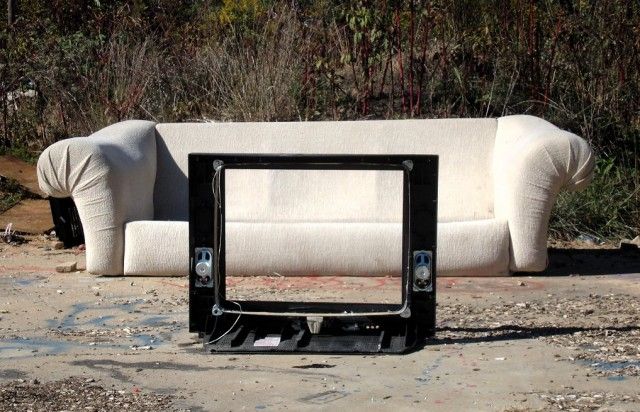 Here now,
The 2013 Hierarchy of Television Viewing
, sorted in order from most-to-least acceptable:
1. Appointment Viewing
– Watching the show live as it airs, including commercials.
(Personal examples:
The Walking Dead, Monday Night Raw, Adventure Time/Regular Show
for some reason,
Lost, Parks and Recreation, Friday Night Lights
, any worthwhile sporting event)
As I get older, my appointment viewing list keeps getting shorter and shorter due to staying busy (I am not pleased with this change). That being said, there's usually one show a night that requires I take it in on the network's watch, not my own.
Like I said, Appointment Television is more enticing now than ever. Between commercials, you can take to Twitter to collectively see what the rest of the world thinks about the episode you're watching, and you're free of spoilers. There are no websites to craftily avoid the next day, and you can let your friends freely carry on discussions without being the dick that plugs his ears and runs away. Good times.
2. Partial Appointment Viewing
– Watching the show the night it airs.
(Personal examples:
Under The Dome, Once Upon A Time, The Simpsons, Bob's Burgers, The Middle, Modern Family
, most sitcoms)
When you really like a show, but don't have the time to sit through commercials and don't fear spoiler repercussions, this is a decent way to go. I watch most sitcoms this way, and can usually blaze through six or more in an evening. Also, you still can join the water cooler discussion the next day.
(Note: In the 10 years I have been employed in an office environment, I have never spoken to anyone near a water cooler unless it was regarding who is allowed to change the jug once it's empty.)
3. In-Week Viewing
– Watching the show by the end of the week in which it aired.
(Personal examples:
Mythbusters, Saturday Night Live, Toonami, Antiques Roadshow, The Daily Show, The Colbert Report
, most late-night talk shows)
I'm getting old and stringy, and during the work week I don't feel like staying up to watch Colbert, Conan, Letterman and the rest. Fortunately, these can easily be piled up and burned off in a matter of minutes depending on who the guests are. I typically watch this stuff in the hour after I get home from work. These are shows that critics usually don't talk about too much, and it's not particularly important to anyone if you're a few days behind.
4. In-Season Block Viewing
– Watching a season of TV in large blocks within the season itself.
(Personal examples:
Nashville, Futurama, House, Person Of Interest
, most lesser dramas)
I like
Nashville
, but it can sometimes go weeks without anything of note happening. I like
Futurama
(RIP), but I tend to forget that it's still a thing (which it isn't). Procedural dramas can be cool, but watching just one a week seems like an exercise in pointlessness (which seems to be why they're aired in massive chunks in syndication). This option is good when you're watching a show just to
watch
it, and need to kill time on a Tuesday or some other gap where nothing else is on. Because simply not watching is unacceptable.
Here's where things get murky.
5. Seasonal Binge-Viewing
– Watching a full season in a short amount of time to catch up. Format is listed in order of personal preference:
Televison
Computer/Laptop
Smartphone
iPod
(Personal examples: S1 of
Lost, The Chicago Code, 24, Happy Endings
, S4 of
Arrested Development
, most shows that get canceled before Season 2)
Watching a full season of television can happen over a weekend nowadays, and it comes in handy when you miss the boat on something your friends can't shut up about. Note my hierarchy of Television/Computer/Smartphone/iPod. Watching any TV show on a TV is the most ideal situation, but a computer monitor will do if necessary. Smartphones should only be used if you're watching a show that doesn't require an attention to cinematography and details (so anything good, really), and nothing should ever be viewed on an iPod. I'm sort of a logical purist; no TV or film director ever created a show they thought would be ideally viewed on a phone, but again, it's better than not watching it at all.
6. Series Binge-Viewing
– Watching an entire
series
in a short amount of time to catch up. Format is listed in order of personal preference:
Televison
Computer/Laptop
Smartphone
iPod
(Personal examples:
The Wire, The Sopranos, Breaking Bad
,
Degrassi
)
Series Binge-Viewing is usually done while in the throes of a depression, panic, breakup or bipolar downswing, and generally isn't recommended unless you aren't currently employed (or wish to be in the future). Could possibly lead to dementia.
We're not done. There's still one more subterranean level to The Hierarchy of Television Viewing. An option so lazy and disrespectful to the art that it's literally the closest thing to just not watching the show at all. Sadly, I've lived through the following sadness.
7. Binge-Recap Reading
– Catching up on an entire series solely by reading Wikipedia recaps.
(Personal examples: Shit you don't care about, but stay on top of in order to stay relevant to today's youth, anything on Showtime)
Anything to add to the Hierarchy? Want to chat Breaking Bad? Sound off in the comments section and enjoy your weekend.
Monday, August 26
Lace Up.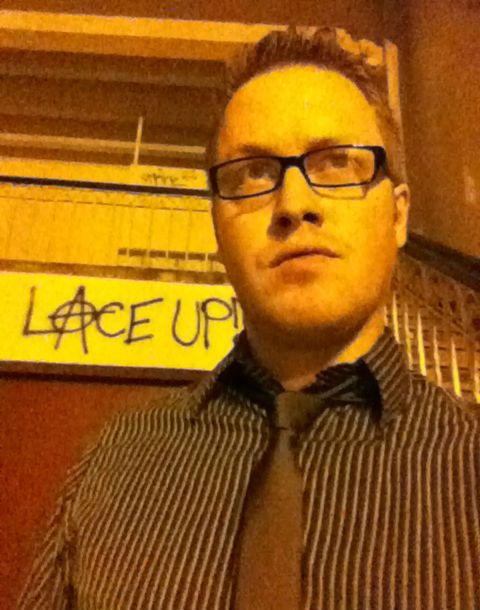 Rad news.
This Saturday (8/31), you can see me on PAY-PER-VIEW sitting CAGESIDE for
UFC 164
in Milwaukee. As a guy employed by the state Athletic Commission, I will be working this event, and as a result, snagged myself the best seats in the house. Heck, you might even see me
inside
the Octagon in the event that I'm needed (ie: someone does something very wrong). This will be my
second UFC event
as a Commission member, and it's an absolute dream come true to help facilitate my favorite sport where people punch each other. The prelims will also be broadcast FREE on the new Fox Sports 1 Network, so check your local listadoos.
In all honesty, UFC events are the easiest MMA shows to regulate from a Commission standpoint, as the multi-billion dollar company already has everything covered beforehand. Once the cameras start rolling on Saturday night, 99% of my job is done. It's the tiny, understaffed events further north where I'm running around like an idiot. I once worked a casino show where the promoter had to make an announcement that the elderly audience members needed to make sure their oxygen tanks weren't in the path of the fighters as they made their way to the cage. It's a charmed existence, I can assure you. Anyway, it's going to be a lot of fun.
Also, my dumb face has never been on Pay-Per-View before, which I think is a rare honor for a person who's not an athlete or in porn (or both).
The weigh-ins are the night before, and I plan on bringing the Missus and some friends down to the Bradley Center to check them out. While this should be fun (I'll be backstage and stuff), I'm actually more excited that I get to have dinner at
Dave & Buster's
. They recently opened a Milwaukee location, I've never eaten there before, and the commercials pretty much make it seem like the greatest place on earth. I fully understand that this is probably
not
the case, but I'm showing up with unbridled enthusiasm and a bucket of quarters nonetheless.
Crap, I need to get my only suit dry-cleaned. Someone please remind me before the weekend.
Friday, August 9
CDP Wayback Machine - Tackling Reggie White.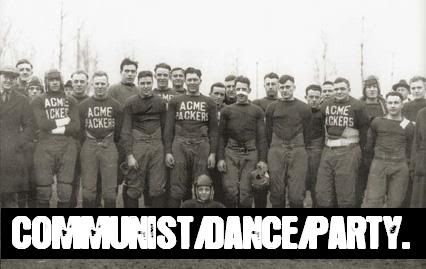 (Here's a classic 2006 essay from the CDP vault.)
With the upcoming NFL season on the horizon, I wanted to share with you one of my favorite personal experiences with football royalty. Even if you're not into sports, I think you'll still enjoy this.
Is this story better than the time I got Brett Favre's autograph, only to have my then 6-year-old sister destroy it with a Sharpie? I believe so.
If I may digress for a minute, I don't hold ill will towards my sister or anything. I'm sure there will come another time when I'll be able to sit down and talk with the single greatest quarterback ever to play the game; a man that won a Super Bowl, three MVP awards and my unwavering worship for the last 14 years. I mean, I'm certain that you get more than just
one
chance to meet your idols over the course of a lifetime. I'm not too worried about it; never mind all the crippling nightmares I've had about the situation since I was 10.
No, this story is about the greatest defensive player in NFL history, who just so happened to play with the Green Bay Packers for six seasons.
Reggie White. #92. The Minister Of Defense.
For those unfamiliar, here's a quick history lesson. It's only a paragraph long, so read it:
(Some quick football terminology for you. When a quarterback is tackled before he can throw a pass, it's called a 'sack.' You're going to need to know that, otherwise the following paragraph would sound horribly obscene.)
Reggie White averaged
1.75 sacks a game
, and has a
lifetime total of 198
. He has had more sacks than the
number of games he has played
. This amazing record still stands today, along with his
franchise sack records
for both the
Philadelphia Eagles
and the
Green Bay Packers
. He's been to the Pro Bowl an astounding
13 times
, and won
6 different NFL Player Of The Year
honors. He
won the
Super Bowl
with Green Bay in 1997, has had his number retired with
three different organizations
, and was selected for the
NFL's All-Time Team
in 1994. Off the field, he was a husband, father, minister and Evangelical Christian that devoted his life to what he believed in.
In short, Reggie was the baddest-ass mo-fo I've ever seen on a football field. If you know even the slightest bit about the game, then chances are you share my sentiments. Off the field, he was a mild-mannered, soft-spoken giant. On the field, he was a monster. He could knock 400-pound linemen off of their feet with
one arm
. Watching him run around with the Lombardi Trophy after Green Bay won the Super Bowl is etched into my memory forever.
Reggie died at the age of 43, on December 26, 2004. He had suffered from sarcoidosis for many years, and it had caused a cardiac arrhythmia that stopped his breathing in his sleep. I remember waking up the day after Christmas, turning to ESPN and watching grown men cry as they related the news to the public. It was absolutely heartbreaking to see someone like him go at such a young age.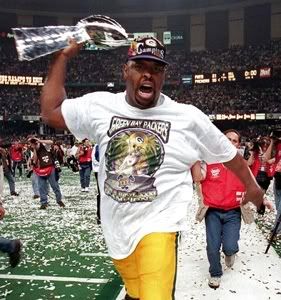 Now that you're all caught up, let's get to my story.
In 1993, my family went to Green Bay to watch the Packers practice at Training Camp. They have an area set up for the public to watch the team run drills and prepare for the upcoming game. This was a chance for people to see their
*
team up close and personal, and considering that Packer season tickets are nothing short of impossible to come by, this was the best chance most Wisconsinites got.
(*The Green Bay Packers are the only professional sports franchise in the nation that does not have an owner. They are a community-owned team with 112,000 stockholders in tow. They are owned by the fans; my family being one of them. If I have to explain to you why that rules, we're no longer friends.)
The big news this season was the acquisition of Reggie White from the Philadelphia Eagles. Already the most prolific lineman in the game, we were all very excited to see what he would do to revolutionize our lacking defensive line. There we stood, faces pressed against the chain-link fence, watching our beloved Packers do wind sprints and pass patterns.
As an 11-year old, this was amazing to me. I had never been to an actual game before, and seeing these people up-close was a dream come true.
Everyone
was huge; even the Kicker was larger than anyone I had seen in real life. Frankly, they could have all been doing crossword puzzles behind that fence and I still would have cheered them on.
Reggie White was a beast. Despite proving himself every single week, he worked as hard in practice as he did on the field. Every play, he would explode across the line, leaving a scattered pile of rookie linemen in his wake. As far as I was concerned, he should have been wearing a cape. I was in awe.
Now, the Packer practice facility was on the other side of the street from the stadium, where their lockers and showers were. That meant that when practice was over, the entire team would walk across the parking lot together, wade into the crowd and chat with the fans. Some of the kids would often lend their bikes to the athletes, so they could bypass the crowd and get to the stadium quickly. In exchange, the players would give the kids photos and autographs, as well as the dream of riding along with their favorite Packer player.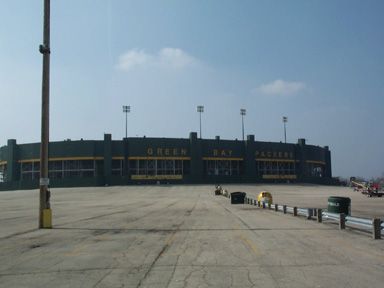 When practice was over and the team migrated off of the field, they were instantly swarmed by the hundreds of people in attendance. I felt like I was on the steps of a high-profile court case; it was absolute chaos. I was there with my cousin at the time, and we were just looking around for any Packers that were kind enough to sign autographs. Some were more than willing to give you a few seconds of their time; most of them just wanted to take a shower and go home.
Children, adults and giant athletes were everywhere, waving pens, helmets and anything else they could to get one another's attention. In the midst of the insanity, I lost track of where my cousin was. I became disoriented and started looking everywhere, anywhere for a familiar face. People started pushing and shoving, so I attempted to make a beeline out of the crowd.
As I made my way out of the unruly mob, I made the mistake of taking my eyes off of the oncoming human traffic for a fraction of a second. Out of the corner of my eye, I saw a herd of fans, snapping flashbulbs, and what looked like police officers. One of the cops was shouting,
"Give him room! Give him room!"
Everything started going in slow-motion.
I turned around just in time to see a giant, green mass with the number '92' imprinted on it.
I hit the ground and everything went dark.
Seconds later, I looked up to see Reggie White, The Minister of Defense, and about fifty people looking down at me. While every other Packer did what they could to avoid the crowd, Reggie was doing his best to sign every piece of paper that was thrust in his direction.
He also ran right into me in the process, knocking me straight off of my feet. I didn't have a prayer; I could have used one of his pant legs as a sleeping bag.
"You alright?"
Reggie asked me.
I looked up at him, in a balled-up heap on the pavement of the Lambeau Field parking lot. He was already a massive guy; from this view, he was positively God-like.
"Uh...yeah...I think."
I stammered back. I quickly got back to my feet and ran out of the mob.
I met back up with my family, where they griped a bit about not getting any autographs. They asked me if I got anything signed. I told them no, but that it really didn't matter to me. I didn't need a piece of paper to remember what happened to me that afternoon.
It was the day I was sacked by the greatest defensive football player of all time.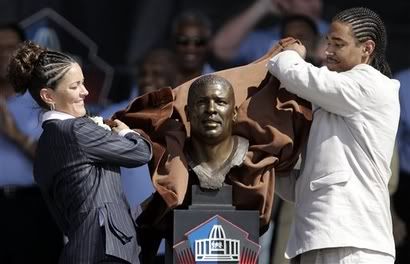 In August of 2006, Reggie White was officially inducted into the Pro Football Hall Of Fame, which is what reminded me to share this story. The plaque under his name will say that he sacked 198 people, but I'd like to think of myself as #199.
Sound off in the comments section and enjoy your day.
Monday, August 5
I Plead The Fifth.
1. "Hey, remember how you told everyone you were working on your next book this Summer? How's that going for you?"
Shittily. It's not that the story isn't good, it's not that the outline isn't good, and it's not that I'm not excited to finally start putting all the pieces together on Book #3. I just haven't really started is all. I've got a sick cat and I just
downloaded
the first 100 issues of
Nintendo Power
, so my weekdays have been fairly booked. Surprisingly, my weekends have been adequately booked as well with typical Summer activities (most of which were planned against my will). Maybe I'll get a better handle on it come Autumn. I'm better at this when I'm profoundly depressed.
It
is
going to happen, though. It's certainly not for a lack of content or ideas; if anything, it's too much stuff I need to sort and compartmentalize. We'll figure it out, and you'll have something new to read in your mitts before you know it.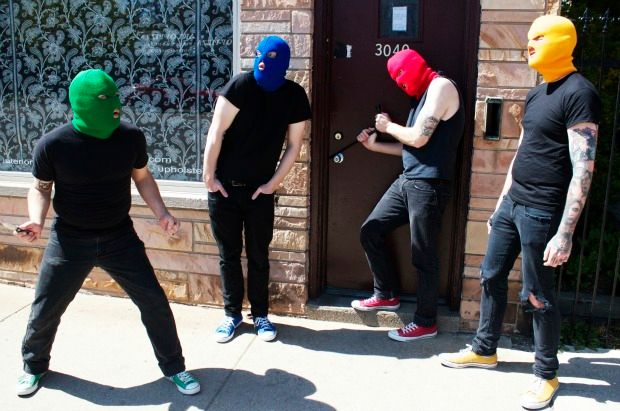 2. "Hey, what else have you been up to?"
Eating
Golden Oreos
by the sleeve. Renewing my
Sirius Satellite Radio
subscription so I can listen to
Art Bell's new show
when it premieres in September. Ordering
NFL Sunday Ticket
so I can watch
ALL THE FOOTBALL IN AMERICA
. Brainstorming a potential podcast/radio show. Hypermiling in an obsessive effort to get
my car's
fuel efficiency above 45mpg. Working on my
Foxy The Silver Fox
impression, much to the chagrin of my wife and
cats
. Playing catch with my nephew and seeing
Masked Intruder
a bunch of times. Oh, and I finally ate a jalapeno last night, and it sucked ass.
Apart from not writing as much as I'd like, things are going pretty well. I'm enjoying the Summer with the Missus, keeping my binge drinking to a minimum, and making sure my weight stays within the 100-200lb. range. I'm certainly not complaining.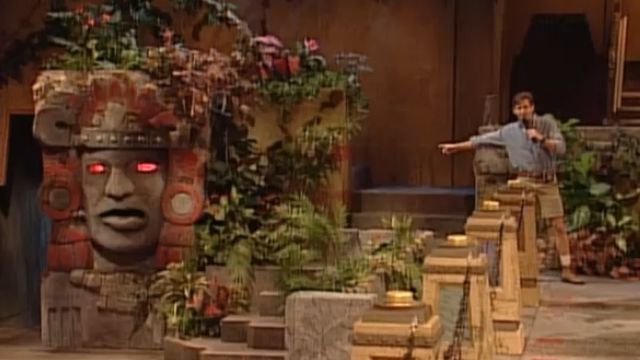 3. "Hey, what are you watching?"
Well, you should first read my amazing
2013-2014 Fall TV Preview
. It's really good.
We're still in the doldrums of Summer TV, so the pickings are slim. I've been giving
Under The Dome
a chance, but it's been quite the challenge to overlook the terrible dialogue and illogical decisions. I initially was sticking it out because I heard it was nothing more than a 13-episode Summer event. However, I recently saw that it was renewed for a
second
season (to air next Summer), which really soured me to the idea of ever watching it again. It's not good enough for me to come back to it next year; I simply wanted to see how it would end. Now that an ending (such as escaping the dome) is virtually off the table for this Summer, I'm considering just pulling the plug entirely. I think CBS is going to be very surprised at how few people return to it in 2014.
Joe Rogan Questions Everything
has been highly entertaining over on SyFy. It's an open-minded-yet-skeptical look at conspiracy theories and the paranormal; like a cross between
Destination Truth
and
Mythbusters
.
In retro news, our friends over at
The 90's Are All That
will be running some classic, sport-related shows this week, so pull out your orange couch and stay up late for
Guts, Legends of the Hidden Temple
and
Double Dare
this Monday through Thursday. Oh, and
Toonami
is on Adult Swim every Saturday night from 11pm-5am Central time if you're an insomniac.
I was given
The Wire
as a Christmas gift, but I haven't gotten around to making it a priority. I want conditions to be perfect. Same goes for
Breaking Bad
. Now that the series is drawing to a close, there's a Netflix binge in my very near future.
4. "Hey, did you see Pacific Rim?"
You're damn right I did. IMAX 3D on opening night, and my brain was sufficiently blown clean out the back of my skull. It's a lot of fun, so go check it out. If not, then you're the reason why we get nothing but sequels, remakes and an overall lack of original content on the silver screen nowadays (ignoring the fact that
Pacific Rim
owes a lot to
Neon Genesis Evangelion
and every Kaiju film ever made). If you don't love it, you must not love fun. Why do you hate
fun
? Why do you hate
America
?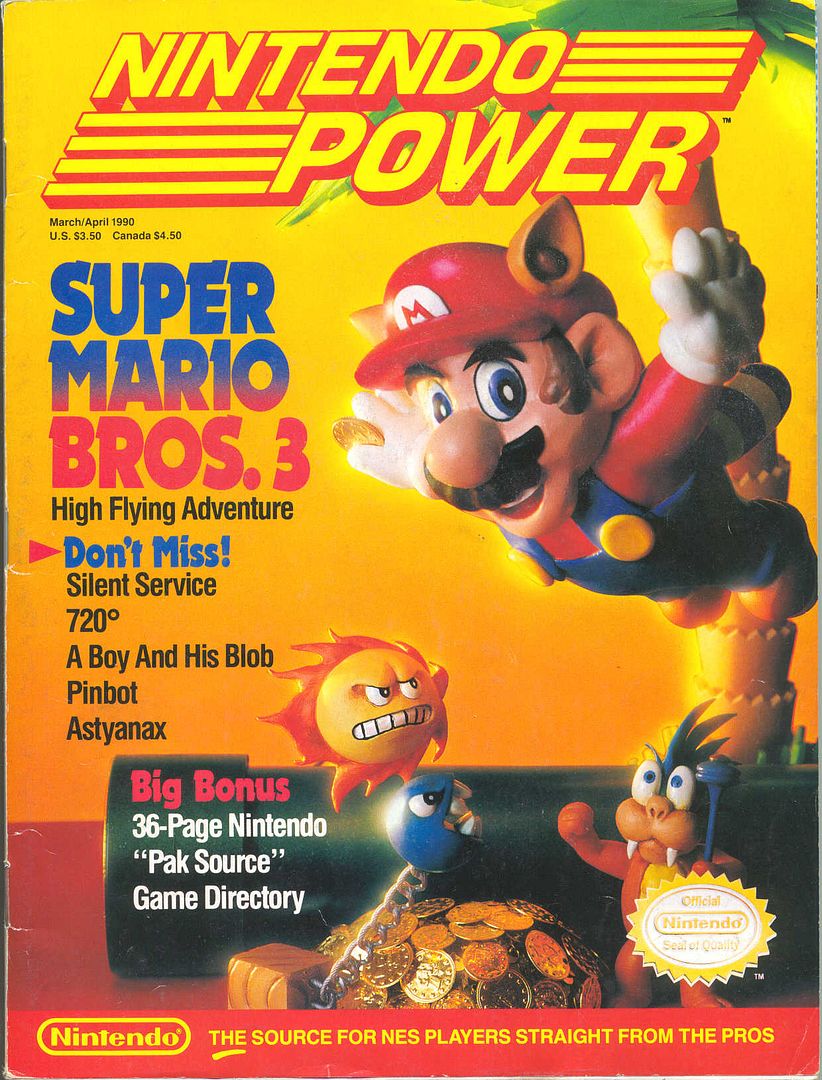 5. "Hey, what are you reading?"
The War For Late Night
– Bill Carter
I Wear The Black Hat
– Chuck Klosterman
A Man On The Moon
– Andrew Chaikin
And all those
Nintendo Power
magazines I told you about earlier. I don't care if it took 25 years, I'm conquering
Ninja Gaiden
once and for all. Because I've got the power.
Nintendo
Power!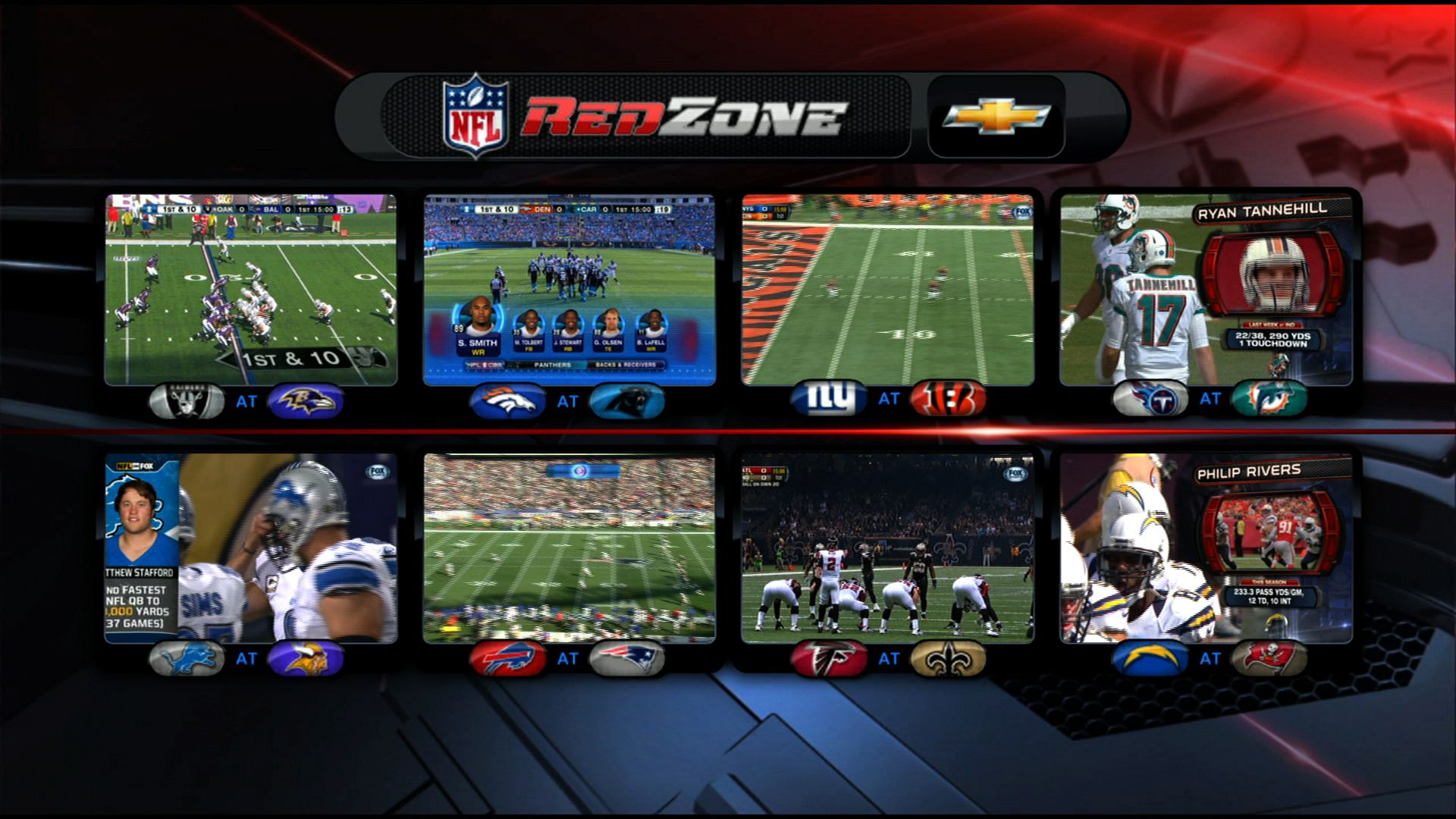 6. "Hey, you got NFL Sunday Ticket? Can I come over? I'll bring dip!"
No.
7. "Hey, can I at least come over for Summerslam?"
No. If
Daniel Bryan wins the WWE Championship
I'm probably going to cry, and nobody needs to see that.
Sound off in the comments section, let me know what you've been up to, and enjoy your day.