Tuesday, July 27
SKA-mmunist Dance Party!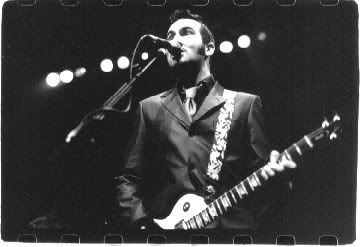 Where are
you
going to be Wednesday night, hmm? Back-to-school shopping? Catching up on your housekeeping? Drinking an entire box of wine by yourself? Well, have fun.
But
I'll
be rocking out old school with
Reel Big Fish
,
Catch-22
and the
RX Bandits
in
Oshkosh
. The show starts at 5, and it's 5 bucks. Come on! Dust off your comfortable skanking shoes and those sunglasses with the checkerboard pattern on them. Stop by and share a dance with me; I'll buy you a drink.
Who knows? This might finally be the night I beat the crap out of a jock who likes to push women around. Or at least stab 'em in the kidney. Probably the latter.
Comments:
You're damn right I did, and I still do. I plan to be decked out with my shades and oversized bowling shirt. I will finish the attire with my Doc Martins and liberty spikes.
Shortly thereafter, I will get divorced.
Maybe I'll just stick to the tight shirt and jeans, with emo glasses and bowling shoes. Looking back, emo fashion is much prettier than ska fashion. This way, you can see my nipples if it's cold enough.
<< Home