Wednesday, September 1
My Day Off.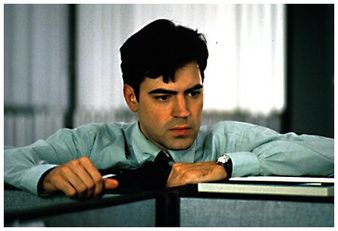 "So I was sitting in my cubicle today, and I realized that ever since I started working, every single day of my life has been worse than the day before it. So that means that every single day that you see me, that's the worst day of my life."
"What about today? Is today the worst day of your life?"

"Yeah."
"Wow, that's messed up."
"I realized that we don't have a lot of time on this earth. We weren't meant to spend it this way. Human beings weren't meant to sit in little cubicles, staring at computer screens all day, filling out useless forms and listening to eight different bosses drone on about mission statements."
I spent my entire day off counting down the minutes until Labor Day weekend.
How did you spend my day off?
Comments:
If you keep taking days off, you won't have to worry about wasting your life away in a cubicle because they will fire you.Then you can worry about wasting your life away looking for a job where you can sit in a cubicle all day!
<< Home