Friday, February 11
You're Still Here?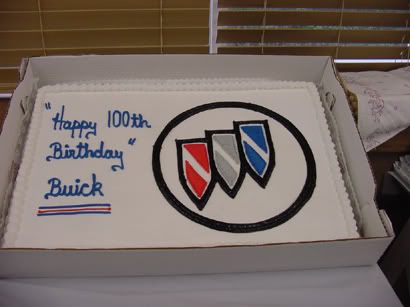 Happy First Birthday, CDP!
After almost 8,000 visits and nearly 12,000 page views, we've reached this point. Over 100 posts, hundreds of thousands of words, tons of links, dozens of terrible pictures and a multitude of stories I should have kept to myself.
I started this page when I was unemployed last year, as an outlet to keep my writing skills active and public. 1 year later, and I'm still not an accomplished author, but as of yesterday I AM a published writer. My first CD review (
LCD Soundsystem
) ran in yesterday's issue of Core Weekly, and I'm writing another review for them as we speak (
Goldfinger's
new "
Disconnection Notice
"). I get paid to tell people what I think, and that's all I ever really wanted. (
If you live outside of Madison and want a copy, just let me know; I swiped about 20 of them.
)
Many thanks to the few friends I have that keep coming back to check out what's going on. I try to write about people around me as much as possible, because I know they'll check out the page if I talk about them. I'm under the assumption that 4 of my friends visited the page 3,000 times each over the past 12 months. That was really nice of you guys.
Since I started this page, I launched 3 other pages that I'm pretty proud of. "
72 Hours
" is a now defunct document of making a film out of a script I wrote last year.
Boycott Unity
is my daily comic strip devoted mostly to politics and tolerance.
Ryan's Ween
is...well, that's on the way.
I wanted to make this quick. As long as you promise to keep coming back, I'll continue to make an ass of myself for the sake of social acceptance and entertainment. Thanks.
Congratulate me and raise a glass in the all-new comments section. I'll be waiting for you.