Sunday, April 24
She Is Your Marrow, And Your Ride Home.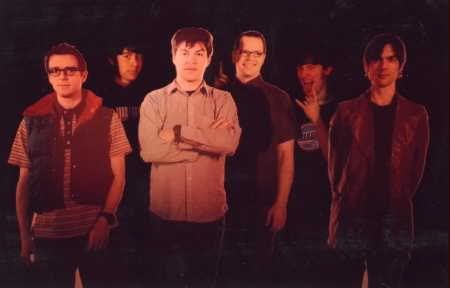 So, several years ago, me and Aaron had the distinct pleasure of meeting
Weezer
in
Milwaukee
. They were touring in support of the Green Album, and were nice enough to take a picture with us.
Yep.
Make Believe comes out on May 10, you can listen to clips of 2 new songs
here
. I've got running to do, we'll talk again tomorrow.