Wednesday, April 20
This Is How These Things Get Started.
"Where the hell's my dollar?"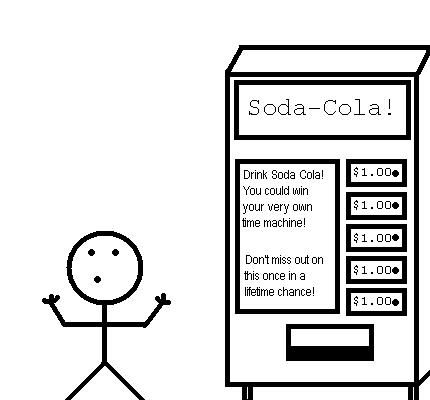 That's all there is to it. Please send a random thought, quote or idea to
communistdance@yahoo.com
, and watch the cartoon magic happen.
Comments:
You know it, dude. I figured you'd get a kick out of it. It's good to see that you're dropping by.
By the way, the Cake interview fell through, ("not enough time" says the A&E director) so the weekend wasn't worth a crap. We both feel pretty bad that we missed the recital for no reason.
I also feel pretty damn bad that I couldn't interview Cake and score free tickets. Please accept my sincere apology.
<< Home