Wednesday, May 18
Baby, You Got A Stew Goin'!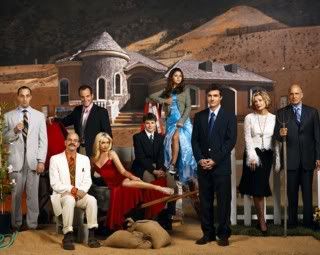 Arrested Development
(the best show on television)
has been renewed for a
FULL 22-EPISODE THIRD SEASON!
Discuss! I'll be back tomorrow.
Comments:
It almost makes me want to remove that parental block we have on the Faux News channel...maybe FOX isn't so bad after all?
Nah, screw it. They suck. Bringing Arrested Development back is due compensation for giving Seth MacFarlane 2 shows on Sunday nights.
<< Home