Friday, July 1
Toronto Diary - Day Four.
Tuesday, June 21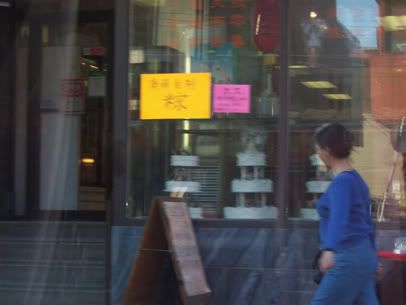 Here is the day in pictures. I've had a bit of a long week, so I'll let the pictures do most of the talking. This was one of my favorite days of the vacation. Most everything went well, we stayed indoors for most of the day, and nobody got too cranky.
We spent most of the day at the Eaton Centre, the world-famous big-ass mall in the bowels of Toronto.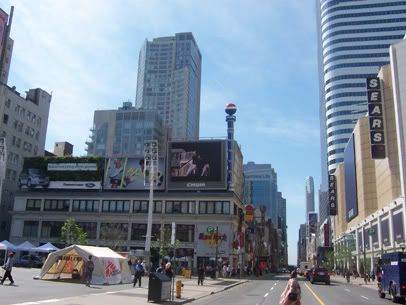 We had brunch in the food court, and split off to explore every inch of the mall's splendor.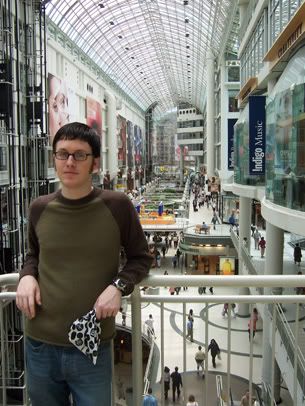 I made a friend.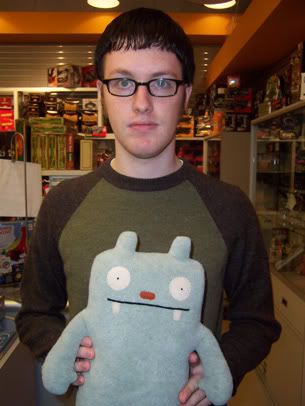 Me and the Missus had a drink in the bar on the top floor before noon. Buzzing from my "Love Potion #9, we took in some of the upper-level views.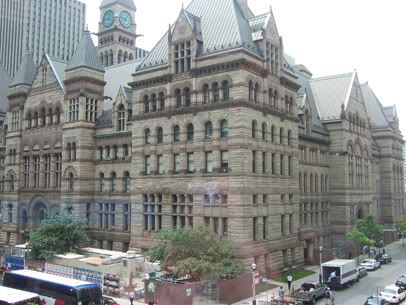 After the Eaton Centre, we stopped by Much Music studios, in the aftermath of the big awards show.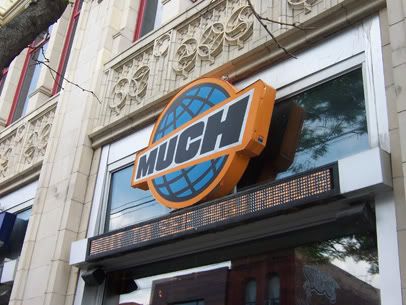 Much is way cooler than MTV, because they let you right in the door.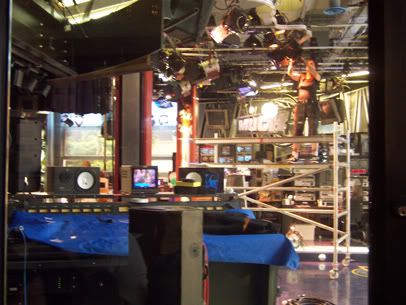 We even met a VJ.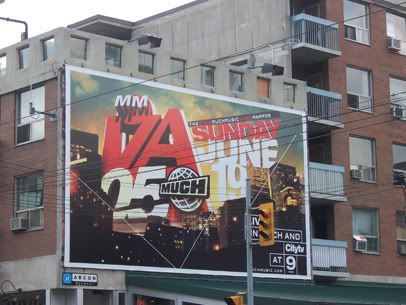 After the stroll through Much Music, we headed for the Hard Rock Cafe. We saw memorabilia from such acts as Rush, Nickelback and Our Lady Peace. Psssh...Canada.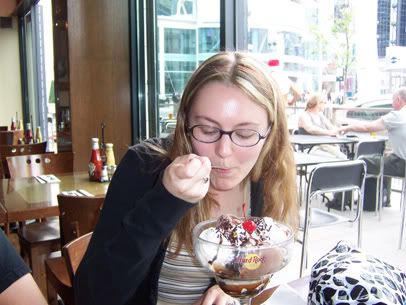 With our stomachs full of horrendously priced desserts, we went to the nearest Googolplex to check out Batman Begins.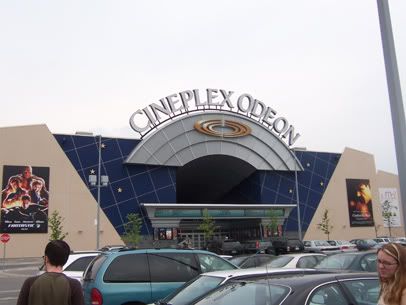 The movie was actually very good. Big ups to Christopher Nolan, one of my favorite directors.
I'll have plenty more to say about day five. We go to Niagara Falls tomorrow.
COMING SOON - DAY FIVE.
(Questions, comments or concerns about day four? Sound off in the comments section.)
Comments:
I hate malls, but it's probably because the only malls I've been in so far haven't been big-assed enough.
<< Home