Sunday, August 28
We Will Become Silhouettes.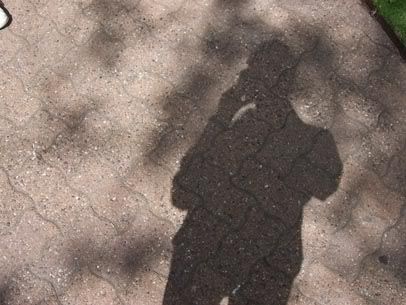 Here's 5 quick things to tide you over.
1. The
Missus
is feeling better, slowly but surely. I took her to the zoo today, so it was nice to get her out of the house and whatnot.
2. The
Of Montreal
interview and
Minus the Bear
review have been submitted, and should hit the newsstands on Thursday.
Core Weekly
celebrated their 1-year Anniversary last week, so a congratulation is in order. To that guy who came on here so long ago and said it would fold in six months, well, I guess he was a little off. No hard feelings, dude. After pulling my hair out on those writings for the last three weeks, I plan on taking a much-needed few days off from hard-hitting journalism. Kevin Barnes' favorite football team is the Cleveland Browns.
3. Starting Wednesday,
LOST
will be airing back-to-back episodes in preparation of the long-awaited season 2 premiere. Not only that, but the season 1 DVD comes out on the 6th.
4. Here are 5 concerts I hope to be attending in the next month:
Saturday, September 3 -
Architects
- Journeys - Madison
Tuesday, September 6 -
Of Montreal
- Club 770 - Madison
Wednesday, September 7 -
The Faint
- The Rave - Milwaukee
Sunday, September 25 -
Clap Your Hands Say Yeah!
- The Annex - Madison
Thursday, September 29 -
THE ARCADE FIRE
- First Avenue - Minneapolis
(If you want any additional information about these shows, e-mail me at
Communistdance@yahoo.com
, or just look them up for your damn self.)
5. I spent this Saturday at a co-workers house, being trained in the art of home brewing. This consisted of several hours of manipulating grains, barley and hops, and drinking more beer in a single day that I ever have in my life. It was a really cool learning experience, and something I will never attempt on my own. I appreciate beer a lot more now that I know how it's made, but I still prefer chocolate milk and girly drinks.
During one of the drinking sessions, he handed me a glass and told me to drink. I drank, and he told me to tell him what it tasted like. Just then, his wife came into the house and said, "are you making him drink that infected beer?" The good news is that I can still see, and even the infected beer wasn't all that bad. I'll never trust anyone again. I'll talk more about home brewing in detail later, depending on if anyone is interested in hearing more.
We'll talk again this week, I promise. Until then, meet me in the comments area. Let's catch up like we used to. Like a family.
Comments:
I think I'm gonna go see Headphones open for Minus the Bear in October in OKC. Should be a hoot. I had lunch today with my friend and his wife, who likes Minus the Bear. I asked her what their music was like, and he said "Hibernation rock."
<< Home