Sunday, October 23
You Make Me Sick.
Who says we never get out of the house?
In the spirit of Autumn, me and the Missus hit the open road every now and again, in search of small towns and moderately-priced scented candles. This week was no exception, as we took a few days off of work, piled into the CDP-mobile (
The Wild Stallion
), and fled Madison.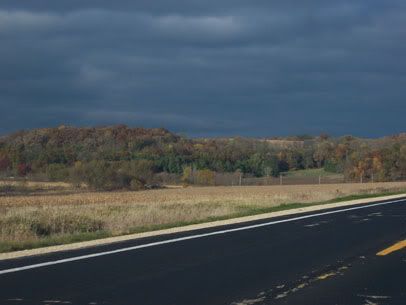 Here's the damage:
One six-pak of assorted brews, courtesy of the New Glarus Brewery. I picked up some Octoberfest beer, Barley Wine, some Bock and the world-famous Spotted Cow.
One bottle of spiced Concorde wine, courtesy of the Cedarburg Winery.
One cappuccino scented candle, courtesy of "
Shoppes on the Square
" in New Glarus.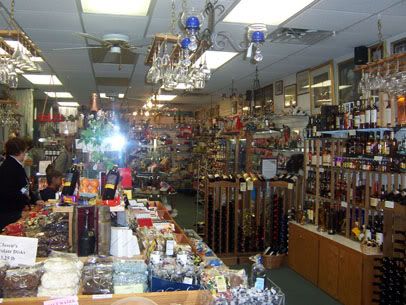 One batch of the best beer-battered cheese curds I've ever tasted, courtesy of the "
Old Mill Inn
" in Cambridge.
Several assorted German chocolates and miniature bottles of schnapps, courtesy of a shop in Cambridge or Fort Adkinson.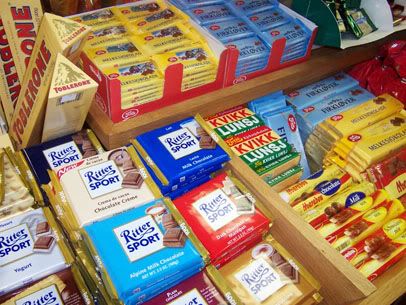 One bottle of Apfelmost spiced apple wine, courtesy of the Primrose Winery.
One of the best grilled cheeses you can purchase in southern Wisconsin, courtesy of the Hotel New Glarus.
A half-pound of Milk chocolate and Pumpkin fudge, along with some cookie-dough ice cream along the way.
There may have been more, but I'm shady on the details because I'm drunk, wired beyond control and haven't gone to the bathroom in days. Okay, none of that is true.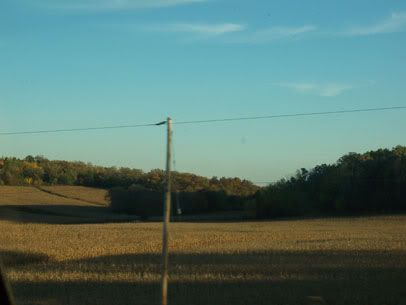 Yesterday, my Mom and Grandma came down to visit, which was a pretty good time. If anything, it was the perfect excuse to spring the birthday/Christmas present on my Mom earlier than expected. Her birthday is on November 28, but we have a hard time hanging onto a present when we have it all wrapped and whatnot, so we had to give it to her on Saturday.
What was the present? It was a new Kodak digital camera with printer and dock. We figured that she would want it before Thanksgiving and Christmas, so she could actually
use
it for the holidays; it was really a no-brainer. She was happy. We were happy. Heck, the
world
was happy.
The only drawback of the day was that everyone was sick but me. Every pause in conversation was met with an earth-shattering sneeze or cough, as fellow tourists and day-trippers side-stepped and avoided the sicklings.
Then came Sunday. The storm clouds rolled in, the Packers lost and my car broke down. I can deal with these setbacks, but I don't have to tell you that it really sucks when your car starts screwing with you. I'll be spending my Monday off taking the Wild Stallion to the dealership for a no doubt expensive overhaul.
Until then, you can expect to find me and the Missus curled up in front of our first roaring fire of the season, deeply breathing in the delightful cappuccino candle. We'll be sipping spiced wine, nibbling on chocolate and cheese and watching game 2 of the World Series.
Tomorrow, it's back to business. What have you been up to?
Comments:
I'm glad you liked the present, and I hope you're feeling better.
I'm only leaving that BLAM! up because it's actually not all that bad. I don't endorse it, but a Lost site is a lot better than an online medication site.
They made you stand in the rain to peddle the costumes? Weak. Why was it a cheesy Darth Vader costume? Was it cheap and poorly constructed? You should have asked them to wear one of your own design, that would rule. Like that one you wore to our last show that made you look like Jesus.
<< Home