Thursday, March 2
Bolt Gun Politics.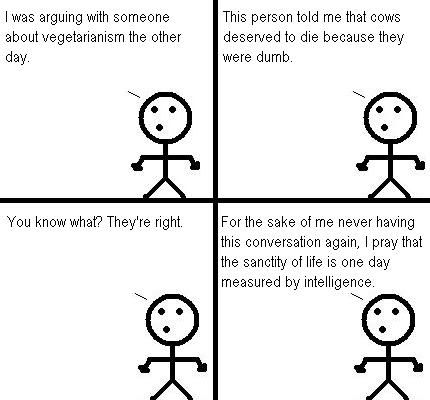 Most people aren't smart. We all know that. If you don't know that, then you're not smart.
Smart, smart, smart-ity smart-smart. Smarty, smarty smattie-smittie. Shimma-shamma whoppa-doo.
The following news story comes to us from Lexington, Kentucky:
A Letcher County woman suffered a horrible injury early Thursday when her arm was severed in a car crash on the Mountain Parkway in Clark County.
Jacqueline Dotson and her six-year-old daughter had to be cut out of their vehicle after the accident in which Dotson veered into the median and over-corrected, rolling her truck over the guardrail and landing upside down after flipping several times.
Several people stopped to help, and it turns out, the good samaritans may very well have saved Dotson's life. Sheila Vice, a nurse's aide, and an off-duty EMT from another county stopped to help, and put a tourniquet on Dotson's arm to stop the bleeding. Her arm was found near the accident still clutching a cell phone.
Both were flown to hospitals, and Dotson is listed in serious condition. Her daughter is not in the hospital, and sheriff's officials say they believe she's going to be fine.
Wow, Karma works. The innocent daughter is 100% fine, and the woman on the cell phone loses her fat, stupid American dialing arm. Hey, one more truck flip, and this could have been a Darwin Award. I know it's a bit harsh, but if something like this causes even one person to stop using cell phones while driving, then it's totally worth it...for me.
That's my moment of Zen for the day. What's yours? Sound off in the comments section, and wax poetic about the shallow end of the gene pool. Lost Friday returns tomorrow to cleanse you of your sins, and boy is it worth the wait.
But wait, there's more!
CDP
poster Jessica is currently displaying an
ad she's working on
that bears a striking resemblence to yours truly. If you blow the photo up, the illusion sort of fades, so don't.
Comments:
Was it a BYOBB BBBQ?
I've known people like that. They leave a note on the door that says,
"They key's under the mat."
Then I laugh to myself and rob them blind, as I actually don't know them, and are passing through the neighborhood looking for houses to rob.
When I was younger, I was attending the Tommy Bartlett
"Ski, Sky & Stage Show"
at Wisconsin Dells, and my Mom gave me a $20 bill with which to buy another box of popcorn. As I reached the trash can, my brain malfunctioned and I threw the $20 away instead of the empty popcorn box.
This was a huge, industrial-sized recepticle, mind you, so I had to dip myself in head-first to retrieve it. I couldn't reach it amongst the fumes and grabage juice, so I had to have two groundscrew staff help me fish it out.
It was the best tasting popcorn ever.
<< Home