Thursday, June 15
Air, Earth, Water & Fire.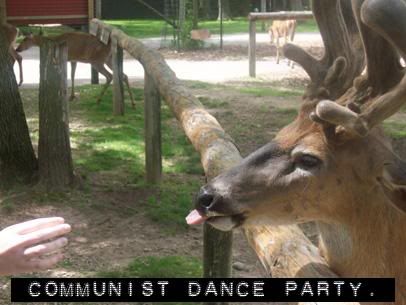 You know, there comes a time in every man's life when he just has to slow down and feed the deer.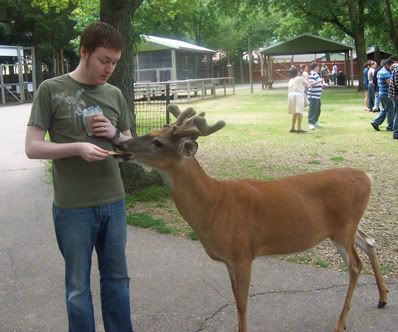 The Wisconsin Dells Deer Park is a great place to repay your debts to the animal kingdom, specifically animals of the deer variety. It's like a purification ritual; we go once a year, and this time we brought my mom and sister.
Please consider this an apology for all the times I ate venison and shot at you as a child. Sorry, buddy.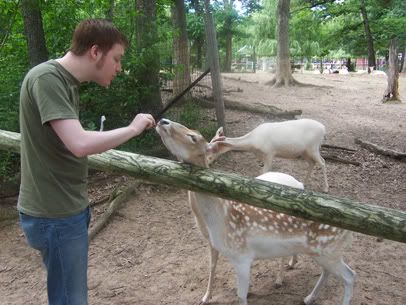 The reason these deer are so tame is because the owners pump soft-rock radio throughout the park. Seriously, it's Peter Cetera round-the-clock at the Deer Park.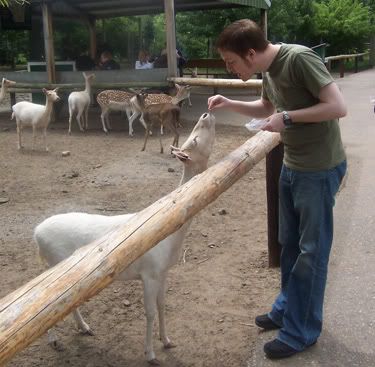 They sell boxes of crackers for a dollar each to feed to the deer. They were Keebler
Rye Crisp
crackers, so I made sure to help myself to a bite or two as well.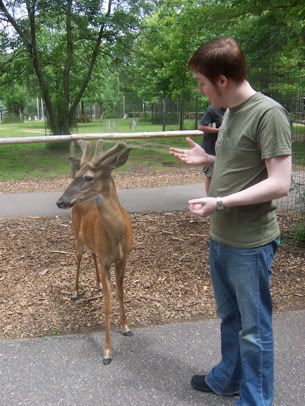 Apart from the deer, they also house Elk, Caribou, Emu(s), Bison, Zebu and Lemurs. One of the lemurs stole my watch and sold it off a minute later. Jerk.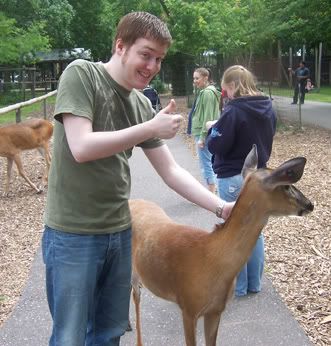 It was the best day ever.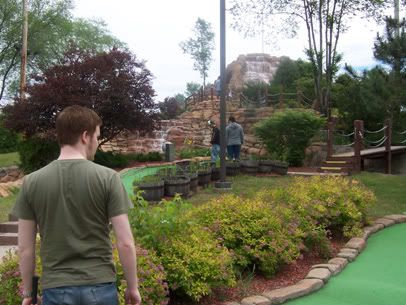 It should also be noted that I went mini-golfing as well, shooting a perfect par 41 for the course. That's an average of 2.27 strokes per hole, which I assume is pretty good.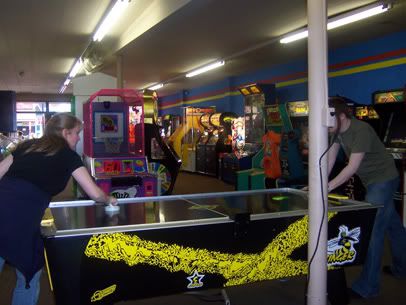 Then I destroyed my mom at a game of air-hockey. I rocked so hard, the puck had a vapor trail behind it. Check it out: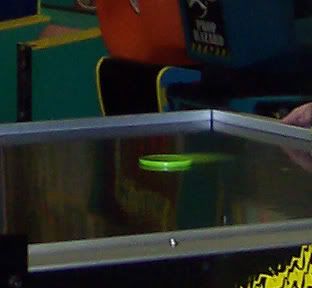 Sound off in the comments section and let me know what you were up to while I was feeding the deer.
CDP Post #400
is right around the corner, so pick out your best party hat.
Comments:
It should be noted that the last time I ate venison
(about 15 years ago)
, I got horribly poisoned and threw up 15 times. I don't know what process you have to run venison through to make sure your stomach doesn't explode, but please remember to do so before you munch.
<< Home