Friday, June 30
"Put Your Shoes On, We're At Grandma's."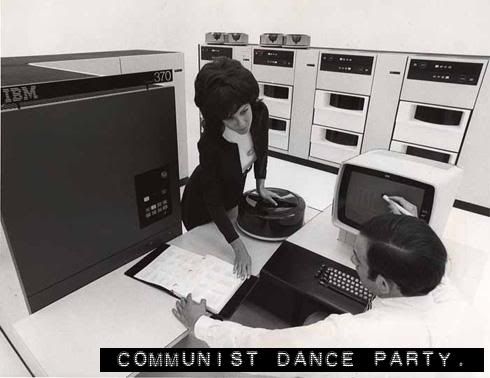 (Me and the Missus crunch some numbers at CDP Headquarters.)
Yeah, I've got nothing today.
Because of this, I'm opening up the comment section to anything you want to talk about. 4th of July plans? Vacations? Stuffing corpses in your crawl space? Sound off, and I'll be back with new stuff next week. If you're feeling so inclined, come up with a good caption for this photo.
MONDAY:
10 THINGS TO DO BEFORE I DIE.
Comments:
A good rule of thumb is if you've made it to thirty-five and your job still requires you to wear a name tag, you've made a serious vocational error.
I didn't write this, of course, I just thought it fit the picture.
<< Home