Wednesday, July 5
CDP Wayback Machine - Slush Fund Edition.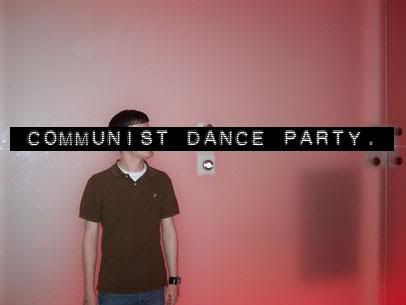 Today, I am at work. I'm feverishly catching up on exams and audits and whatnot; none of which is the least bit entertaining or exciting to the common folk.
Well, the auditing is
sort
of fun, because I could be partially responsible for sending people to jail. I'm also setting up a Slush Fund, so I can retire when I'm 29. I'm illegal like that.
Nonetheless, what I was doing one year ago today was far more exciting. Check it out:
July 5, 2005 - "Toronto Diary: Day 5."
This post throws you smack in the middle of our 2005 trip to Toronto. If you have the time, check out the entire diary, because this is all you'll be getting from me today:
Day One
Day Two
Day Three
Day Four
Day Five
Day Six
Day Seven & Eight
I'll be back tomorrow with
much
bigger news. Believe 'dat.
Sound off in the comments section and let us know how
you
spent your 4th of July.
Comments:
I didn't see the fireworks because we had a 30some person fight going on at the time. Several people were stabbed. There were then about a dozen other smaller fights in the area. And a band on a roof with giant pyrotechnics that I shut down.
I'm such a dick.
Good times... my sergeant got OC'd twice. I love Oshkosh. Can't wait to get away from here. Stupid gang wannabes.
<< Home