Monday, July 31
Friend-ish & Family.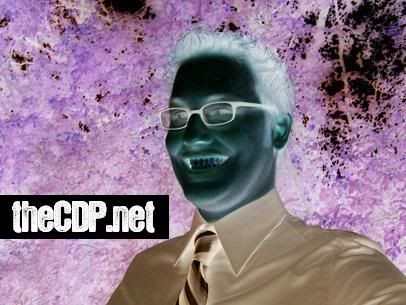 I'm working on the
'wedding'
essay as we speak; I expect it to be published either this afternoon or tomorrow morning at the latest.
It contains all the things you'd expect to see in a great story; sex, violence, religion, emotion, theft, drugs, betrayal, sweatiness, fancy suits, gallons of alcohol
and
a graphic scene of public defecation.
I'm not kidding. I wish I were.
You're not going to want to miss this; check back throughout the day.
In the meantime, sound off in the comments section and tell us about your weekend. Also, try to convince me that Global Warming is a myth.
Comments:
It looks sinister, what with the grinning and the apocalyptic background and all. Ironically,
this
was the face of the guy who did the wedding.
In reality, it's a nice photo of me smiling in front of some shrubbery. I didn't really like the face I was making, so I tweaked it for this 'preview' post.
It's not nearly as funny as the photo I shot of my Mom that night.
Don't
make me put it up.
<< Home