Thursday, August 3
Copyright Violation Thursday.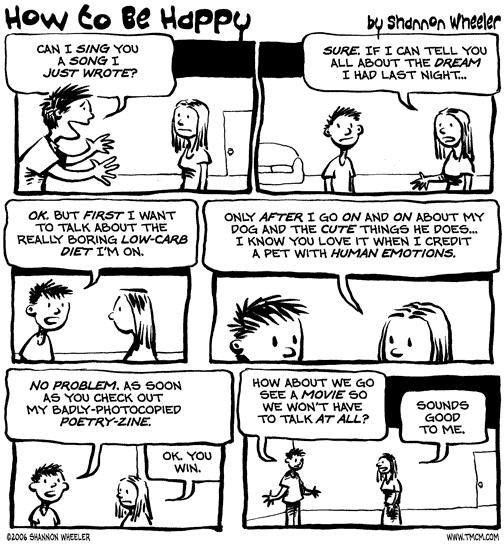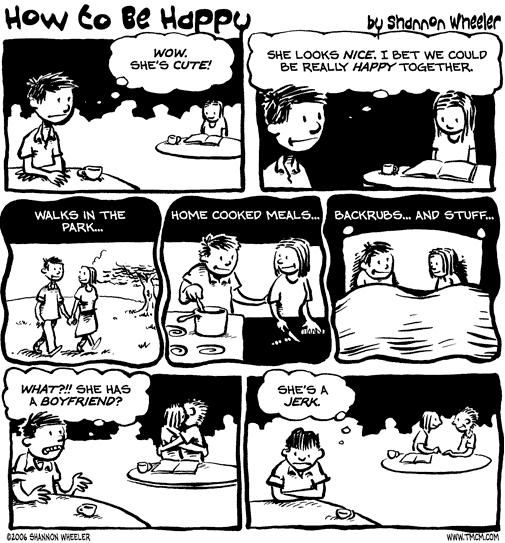 If you're not reading
Too Much Coffee Man
, you're not really reading the comics. Enjoy these before I'm legally obligated to remove them from the
CDP
.
Today, I was catching the beginning of
Good Morning America
before I left for work. They mentioned a 'new fad' called
"Heat Rage."
Because of the recent heat wave, I guess people are flipping out and putting their fists through windows and skulls and whatnot.
The Missus chimed in and said,
"This is a new fad? People getting mad when they don't like something?"
I couldn't have said it better myself.
Thank you,
Good Morning America
, for always tackling the important issues. I was wondering when I'd
finally
see the cell phone videos of Mel Gibson drunk on national television. Isn't there a
war
going on? Didn't anyone
die
today? Isn't gas $3.10 a gallon?
Friday marks the triumphant return of the
Link Party
, so remember to dress nice. Sound off in the comments section and tell us how you're dealing with heat rage
(besides reading the CDP)
.
Comments:
Madison should hit about 90 today as well. In 10 years, when people are running around in the streets with their faces melting, they're going to wish they had listened to the scientists. Maybe Dharma has something that can reverse this?
If the AARP is truly upset about a lame joke in a late-80's Buddy Cop comedy, perhaps they're are too out of touch to be taken seriously.
Do they think you can never be 'too old?' The man had a bomb on his
toilet
, for God's sake!
<< Home