Thursday, December 14
The CDP's Christmas List.
In case you were looking to buy me something this year, here are 15 suggestions. This list will also come in handy if you happen to have a hipster asshole in your family that wears a size Small and hates the outdoors.
Gifts have been organized by price. Tally-ho!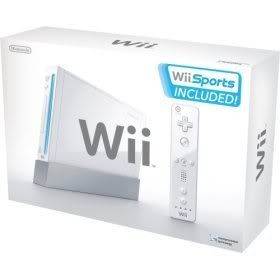 Nintendo Wii - $748.25
This is the best used price I could find online, so don't wait! They'll just get more expensive! After seeing how large and cumbersome the PS3 is, my next-gen console mind is made up. I swear to God, the PS3 is the size of an Atari 2600, only the 2600 actually had cool games.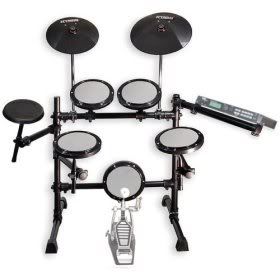 Hart Dynamics Prodigy Electronic Drum Set - $500
Living in an attached townhome, I can't just go into the basement and drum away like I used to. Even with the attached silencers, it's still loud and not the least bit gratifying. I'd learn to play the guitar, but that's like eating dog food when you could have lobster.
Vegan
lobster.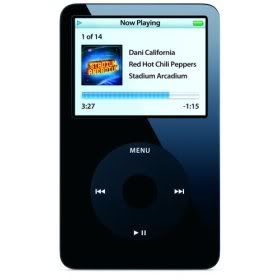 80GB Black Video iPod - $350
This iPod has a larger capacity than my last computer, and could very well store 30,000 tracks. After some quick math, I've determined that accounts for almost every worthwhile song in my CD collection. If someone doesn't buy this for me, I'll buy it myself the day after Christmas.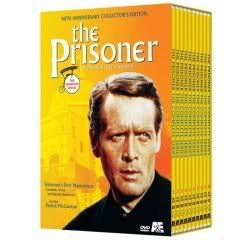 The Prisoner - Complete Series Megaset - $130
Why this DVD collection hasn't decreased in price is beyond me, but it seems worth it.
The Prisoner
is #1 on my list of television shows I've never watched but absolutely
have
to at some point. Besides, I needed another excuse to sit in front of my television for weeks on end.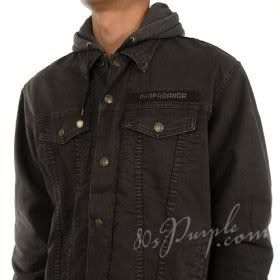 OBEY Savage Posse Gang Jacket - $120
If this jacket doesn't help my transition from emotional cute '
boy
' to a serious, badass '
man
,' then
nothing
will. Furthermore, I find it ironic that I've given several hundreds of dollars to a company that so opposes brand stereotypes that they can't help but create tons of merch.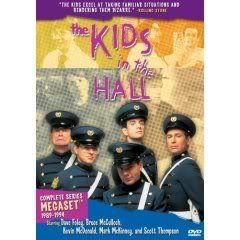 The Kids In The Hall Megaset - $119
When it comes to sketch comedy,
The Kids In The Hall
rival even
Monty Python
when it comes to the art of deconstructing the one-act comedy piece. Still fringe after all these years,
Kids In The Hall
is, in the
CDP
's opinion, one of the funniest shows of all-time.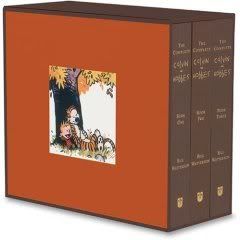 The Complete Calvin & Hobbes - $100
True, I have every Calvin & Hobbes book ever published, but there's still something all-encompassing about getting the complete treasury. Nobody has encapsulated the warmth, humor, intelligence and beauty of the comic strip better than Bill Watterson.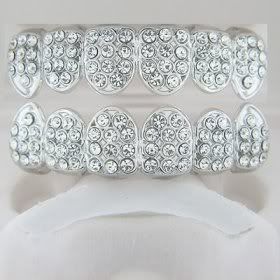 Rhodium-Plated Top & Bottom Grill - $92
When I wear my grill,I know I'm better than you.Because my teeth shine.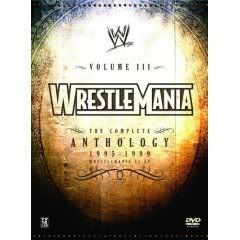 Wrestlemania: The Complete Anthology (Volume III) - $70
I'm watching every
WrestleMania
in reverse order from XXII, so this is the next logical step in my progression. Even though the WWE is nowhere near the peak of their late 90's popularity, you can always count on being entertained by the biggest Pay-Per-View of the year.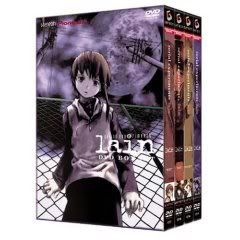 Serial Experiments Lain - Signature Series Box Set - $40
Lain
is the only Anime that the
CDP
has ever cared about. Impossible to understand after just one viewing, Lain was in the forefront of online, hacker and cyberpunk culture. Now, while that all doesn't interest me too much, the series itself is addictive and surreal, as you'd assume.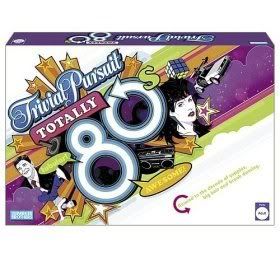 Trivial Pursuit: Totally 80's - $40
Every year,
Trivial Pursuit
comes out with a game that I want more than the previous one. Everyone who grew up in the 80's should have an 80's trivia game somewhere in the house, and nobody does it better than the
Pursuit
folk. Not sure if this is a DVD game, but who cares?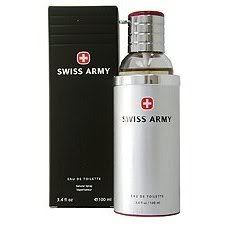 Swiss Army Cologne - $35
Someday, when the Internet develops 'Scent Technology,' you'll all realize just how amazing I smell at all hours of the day. However, when this Internet breakthrough
doe
s occur, you might want to stop visiting certain sites. "
Ain't It Cool News
" instantly comes to mind.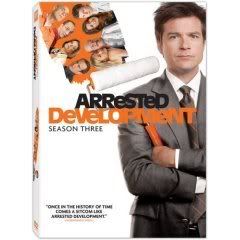 Arrested Development - Season 3 DVD - $30
Folks, when it comes to situation comedies of the last decade, it gets no better than
Arrested Development
. This final season sticks it to FOX, the fans and the state of popular television in general, leading to some of the best satire ever seen on the small screen. Brilliant stuff.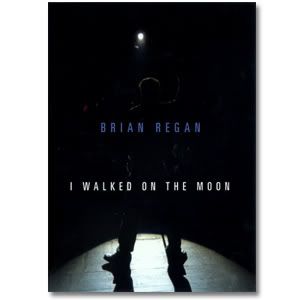 Brian Regan - I Walked On The Moon - $20
I would get a Brian Regan CD, but he's a comedian that works better under a visual medium. Unlike a Demetri Martin or Steven Wright, Brian works the entire stage, adopting a high-energy, 100% clean-yet gaspingly funny act that could get a laugh out of absolutely anyone.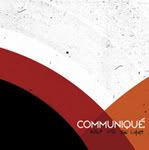 Communique - Walk Into The Light EP - $6
I could easily buy this myself, but I'm too lazy to do the mailorder thing anymore. I'm an instant-gratification guy; if I have to wait a week for an album to arrive in my mailbox, I simply won't buy it; instead opting for whatever second-rate album I can grab at Best Buy.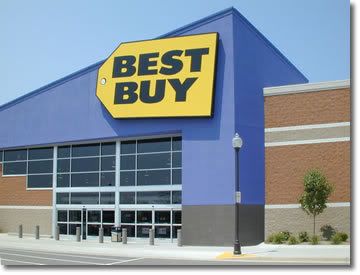 Gift Cards For The Following 10 Locations (Any Price):
Barnes & Noble
- Who
doesn't
want to spend $20 on a CD?
Best Buy
- If Best Buy didn't exist, I could have retired years ago.
Borders
- Just like Barnes & Noble, only with more magazines!
The Buckle
- Where the
CDP
goes when he wants $100 pre-torn jeans.
Exclusive Company
- Wisconsin's best indie record store. A WI hipster tradition.
Express
- Where the
CDP
goes when he wants to look gay.
Godiva
- Because I happen to like truffles. Jealous?
Marcus Theatres
- Why does it cost $50 for two people to see a movie?
Olive Garden
- Unlimited soup, salad and breadsticks? It's not even my birthday!
Target
- Where the
CD
P buys pretty much everything he truly needs.
Get buying!
FRIDAY: The CDP's TOP 5 ALBUMS OF 2006.
MONDAY: THE LAST CDP ESSAY OF 2006.
Comments:
I'm guessing you have some sort of auto-post going on, or I've encountered a tear in the space-time continuum, because I saw your Wednesday post yesterday and I'm reading the Thursday post on Wednesday.
Also, I had no idea they had come out with the complete Calvin and Hobbes treasury. I know what I'm buying with any cash I get.
If I had the dispensable income, I would buy you the grill in a heartbeat.
<< Home