Friday, December 22
Drown Me In Egg Nog And Don't Bother To Save Me.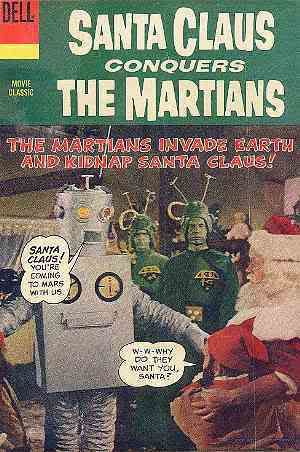 Every household has their own special Christmas traditions. At
CDP
Headquarters, I make sure to watch these 5 specific Christmas movies before the end of the year. They are, in no particular order:
1.
Santa Claus Conquers The Martians.
2.
A Christmas Story.
3.
National Lampoon's Christmas Vacation.
4.
It's A Wonderful Life.
5.
Scrooge (A Christmas Carol - 1951)
The
CDP
will be off for the holidays until December 27. In the meantime, enjoy the
Greatest Christmas Blog Post Ever
, courtesy of
Let's Eat Paste
.
Merry Christmas. Sound off in the comments section, and spread some holiday cheer.
DECEMBER 29: The State Of The CDP Address.
Comments:
Ha ha, I've got more mileage out of that post than any other. And rightly so. It has been a sad year for my blog, though.
Funny thing, I just got Santa Claus Conquers the Martians DVD as a Christmas gift from a friend of mine. I haven't had a chance to watch it, but I really hope that during the movie someone learns the true meaning of Christmas. (no spoilers please)
By the way, if you want to waste lots of time and make your mind go crazy this holiday season, try solving some riddles.
Weffriddles
<< Home