Monday, March 5
CDP Wayback Machine - Sinus Cold Edition.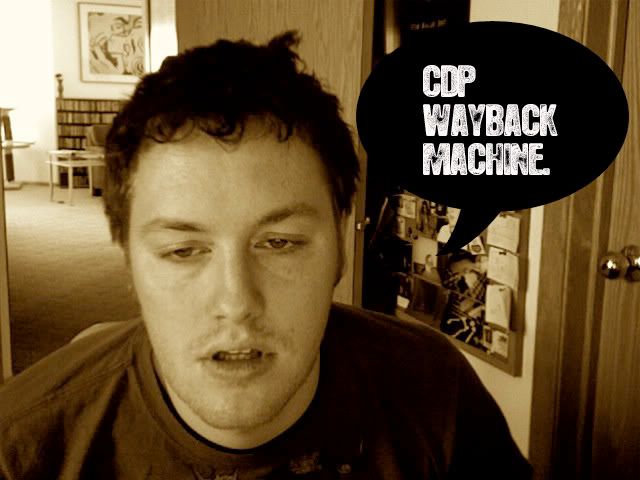 So, I'm feeling pretty miserable right about now, regardless of how sexy I look in that photo.
I've decided to take the day off and re-publish one of the most popular
CDP
posts of all time, which just so happened was published a year ago this week.
It's a tale of High School romance and rejection, with a little bit of
Old Spice
thrown in for flavor. When I finally turn the
CDP
into a television series, I promise you that this essay will serve as the pilot episode. Ladies and gentlemen, I proudly give you...
March - 2006: "No Scents Whatsoever."
Sound off in the comments section and enjoy your Monday. Don't be afraid to share your tales of rejection with the
CDP
faithful.
Comments:
You look sick in that picture. Congratulations. You have the same look thousands of college students have when they roll out of the sack for that oh-so-wicked early 11 o'clock class.
<< Home