Wednesday, March 28
The Gift That Keeps On Giving.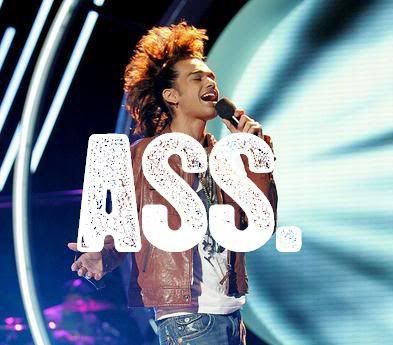 (
The following is a brief e-mail exchange between the Missus and myself at work this morning. If you were ever wondering how we interact as a couple, this should give you a decent understanding. It has been left unedited; the Missus' comments are in green.
)
Huz-

I think I'm going to stop at the PNS after work and grab a few items since I have no lunch items left. Do you need anything? I don't want to go full-out grocery shopping b/c we still have quite a few things left, but let me know if you need something things.

Love, Wife
Sliced cheese (
any Deli Select kind, if possible
)
Mayo (
REAL mayo
)
Bread
Hamburger buns
That should keep me in business for another week.
Thanks, babe!
-Blabz
Blozzob-

What do you think about taking off the day after Easter? Since we're going home and it's a Sunday, maybe it would be nice to have the next day off? Lemme know what you think.

Love,
Globz
Done and done. I'm off.
-Shazbot.
Squazzo-

I have to check and make sure it's okay, but it should be.

Love,
Bloznob
Glorp,
Shabbadoo-whoppa.
-Dongie-Doo.
Dronb-

Pweep.

-Blazmwag
Sound off in the comments section and enjoy your day.
Comments:
I think the problem is that we're just a couple of idiots.
She beats me, though. Seriously.
But she also picks up Mayo for me at the store, so that's why I don't leave.
Welcome aboard, Cargirl! You've been nice enough to link the
CDP
on your page AND comment here, so I am hereby
forced
to add The Cargirl News Minute to the
CDP NETWORK
.
I don't know how many hits you get every month, but hopefully this will double them. You deserve it; you work super-hard on that page.
<< Home