Wednesday, April 11
Is Can It Be Chat Tiem Now Plz?
Well, the very first
CDP Live Video Chat
is just two days away. If you still aren't on board for this, click the above banner to find out everything you need to join in on an unprecedented event in
CDP
history. It's as simple as showing up here on Friday night. Seriously. Besides, you already do that for
Lost Friday
, right?
To simplify, this Friday night from 9-11pm Central time (
after Lost Friday
), I'll be broadcasting live from
CDP
Headquarters: answering questions, spinning phat tracks and getting flamed by dozens of lurking hecklers. You
don't
need a webcam to participate. It'll be an open chat room with my audio/video feed included. Simple.
I've never done anything like this before, and for a reclusive writer to break the fourth wall and invite everyone into his office, it's been taking a psychological toll on yours truly. Specifically because I have only 15 minutes planned so far for this 2 hour show. I guess I'll have to take my clothes off
really
slowly for that last hour and a half. Or maybe expand the third drum solo to a hard 18 minutes.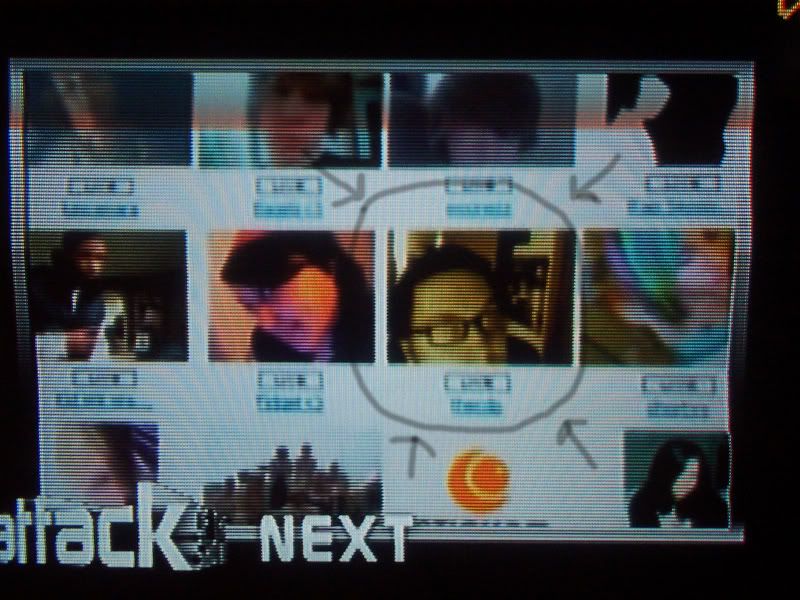 In Amazing Free Publicity News, the
CDP
was briefly shown on the G4TV series
Attack Of The Show!
Ironically enough, they were talking about the very same live video chat that's going down here Friday. I watch
AOTS!
about once or twice a month, so to tune in and see my face staring back at me, it was a pleasant and awkward surprise to say the least. Hey, if it's good enough for Olivia Munn, it had
damn
well better be good enough for you.
Before I leave today, here are 5 points of interest from my Easter weekend:
1.
Evan, the Official Spokesbaby of the
CDP
, pretty much rules. He's better than your baby; I'm absolutely sure of it. He only cries like,
half
of the day.
2.
On Monday, I spent $90 on a jacket/shirt combo because the cute girl behind the counter told me that I looked good in them. This is the definition of stupidity.
3.
A friend of my mom lives in a haunted house. After a few calls were made, me and my friends are now allowed to enter said haunted house with a ton of video and audio equipment. I'll keep you posted on our findings.
4
. Another friend of my mom was put into a coma after a brutal drunk-driving accident. After dreaming that he had been forgotten by friends and family, he awoke and instantly gave up drinking and smoking. I guess he's a born-again Christian or something. Good for him.
5
. Cadbury Cream Eggs make my pants tingle a little.
As far as the Live Chat goes, please RSVP in the comments section. I need to know how much cheese to slice. Thanks.
NEXT-THE CDP DOUBLE FEATURE:
LOST FRIDAY. - LIVE VIDEO CHAT.