Monday, August 27
I Can't Keep My Eyes Off Of You.
Kids, daddy had a long weekend, so please just look at these cool photographs while I sit in the dark and watch
SportsCenter
all day. You'll notice in the above picture that regardless of how sloppy I get, I always manage to keep
CDP
Headquarters spotlessly clean.
Oh, and if you still want in on the
CDP Nationwide Mix-Tape Trade
, just follow the rules in the link and get on board. We already have about 15 folks signed up, so it's already exceeded my expectations. More on this at the end of the week, along with a
CDP
Book update.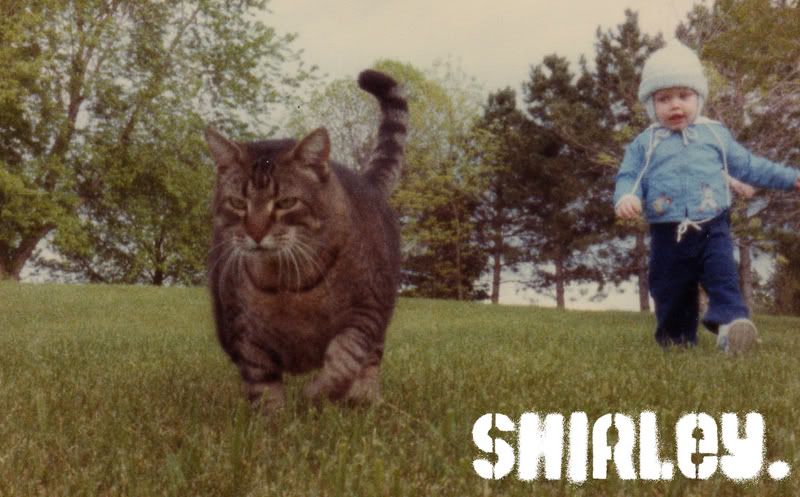 As promised, here's another picture of yours truly in 1983 with 'Shirley,' my first pet and the largest cat I've (and you've) ever seen. If you want to see more of Shirley, just give this
LARGE BOLD TEXT
a clicky-doo. You'll be glad you did.
People have been asking me where Shirley came from and how she got to be so large. Well, first off, we lived on a farm that housed over 100 cats during the busiest times. Wisconsin winters are cold and trucks have no brakes, so it's survival of the fittest if you're a homeless (let alone female) cat. Secondly, Shirley wasn't fed kibble and given a warm cot made of hay bales in the loft or anything; she killed and ate
birds
all day, for God's sake. Squirrels, woodchucks, maybe even a small horse if she pounced just right. She wasn't a domestic cat; she belonged on
Wild Kingdom
.
And again, she was my best friend.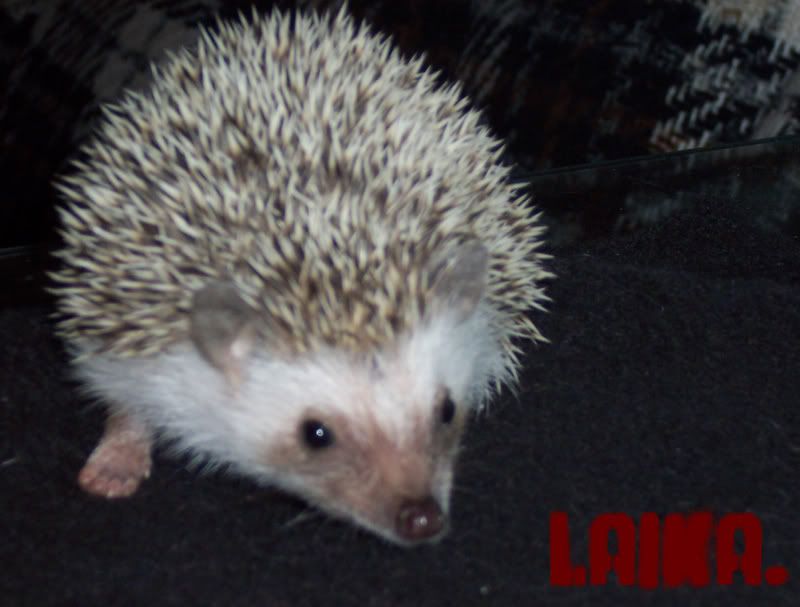 Meet Laika, the newest addition to Headquarters and the Official Spokeshog of the
CDP
. At just over 6 weeks old, we're getting her acclimated to the house and taking extra special care of her. Already, she snuggles with us when we watch TV, she runs for miles in her exercise wheel at night, and is about the size of a baseball when she's all curled up.
She has her own special cage, but we let her out a lot, and the cats seem to really be interested in her in a non-food sort of way. Besides, she's sharp as hell when she raises those quills, so that's really not going to be happening anytime soon. We'll be bathing her this weekend, and I'll be videotaping it and showing it to you as it happens.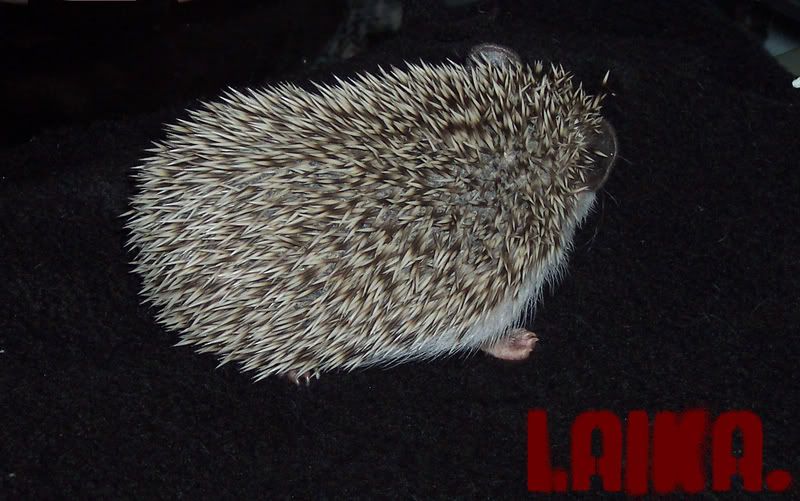 She's alright. She'll live 5 to 7 years, makes no noise, has no smell, is litter trained, eats cat food and cannot be hurt. She'd be the perfect pet if her quills didn't penetrate the skin with extreme prejudice. The more she trusts us, however, the more that'll stop happening.
Alcohol? 40 pound cats? Hedgehogs? What do you have to say about it? Sound off in the comments section and enjoy your Monday.
Comments:
SHIRLEY!
Thank you for making my Monday morning.
The new photo of Shirley is the equivalent of ten cups of coffee for me, this morning!
<< Home