Friday, August 24
"Leave It To Me. We're Checking Out."
1.
After chatting with
JT
and Blustacon on
Stickam
Wednesday night, I got to thinking about something in regards to music. I've always been a fan of the mixtape, and I thought it would be cool if we could all participate in the
CDP Nationwide Mix-Tape Trade
. Here's the skinny:
a)
This is open to anyone willing to burn a music CD and mail it out to another
CDP
reader.
b)
If you wish to be a part of it, you can throw your name into the collective hat by either saying so in the comments section, or e-mailing me at
communistdance@yahoo.com
.
c)
If I get enough willing participants, I will draw names like a gift exchange, giving everyone one other person for which to create a mix-tape for. I'll post e-mail addresses on the
CDP
for contact and mailing purposes.
We'll go from there. If you're interested, let me know as soon as possible so I can make this happen. Everyone likes getting stuff in the mail, listening to mix-tapes and being turned on to new music, so get on board and let's use this blog to do something neat for once.
2.
If the Milwaukee Brewers find another way to whiz the postseason down their leg again, I'm going to shoot a newborn kitten in the back of the head with a potato gun. That's not a threat; that's a
promise
. The Green Bay Packers are set for another disappointing year, the Milwaukee Bucks have been lowering expectations for a decade now, and Wisconsin doesn't even
have
a pro Hockey team to bust on. The Brewers haven't been in the playoffs for 25 seasons, and I'm simply refusing to wait another year. Get your crap together.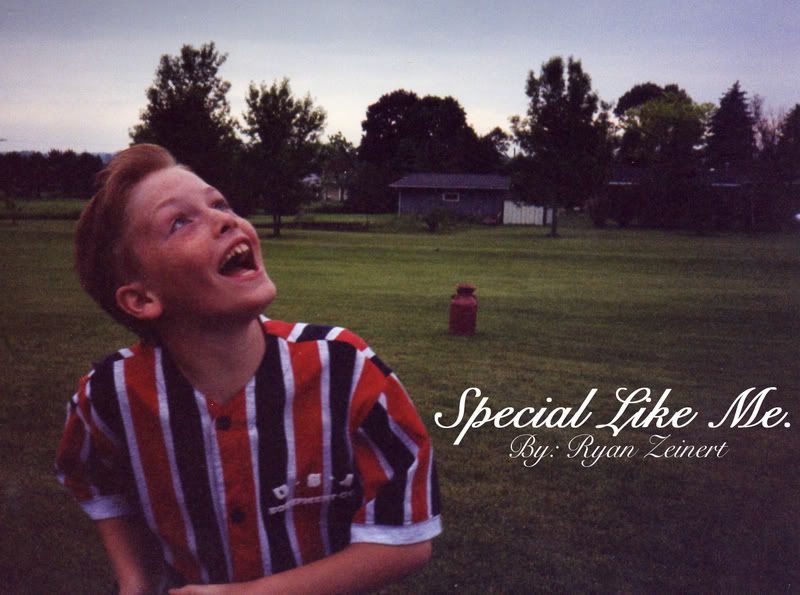 3.
The book is coming along fine. Final editing will take place until the end of the month, followed by two more weeks of cutting, formatting and whatnot. Tack on another week for graphic design, and you're looking at a release date of
very
late September. I won't rush things if I'm not happy, so an early October release is becoming a possibility. We'll see what happens.
The Missus wants the above picture to be the cover and title of the book, because I look completely and utterly handicapped. She finds this hilarious for whatever reason; to be fair, I was attempting to catch a basketball at the time. This will
not
be the cover or title of the book, just so we're all clear. I'd have a hard time selling this to relatives and co-workers with a blatant joke at the expense of the mentally challenged right on the cover. It's not good for business.
4.
At the Lingerie & Pajama Party last night, I gave $100 worth of
CDP
merch away to someone who had no idea who I was, and didn't care the least bit (I'm only assuming this because I left before the name was drawn). So much for being a local celebrity. Maybe I need to go into rehab or something before people
really
start paying attention to me.
$100 is a lot of money, so when this person found out they had just won a messenger bag, a mousepad, two t-shirts, a coffee mug and various other stickers and buttons, they cared not what logo was upon these goods. In fact, they probably just turned everything inside-out. I'll be watching, though, and if I
ever
see one of my shirts on some starving African kid, I'll be seriously pissed off. The night was pretty rad, but the best part was PWN1NG
Jesse Russell
at Ms Pac-Man.
5.
I'll be spending the weekend cleaning my basement and anticipating the arrival of our new hedgehog. You'll get a full report on Monday. Sound off in the comments section, and have a great weekend.
Comments:
I guess making references to the "handicapable" might not boost book sales, but it made me chuckle (and also made me think of the South Park episode I watched a couple of days ago).
As far as a CD-swap, I'm game since I do this with my friends all the time. Just another reason to dig through my CDs and attempt to catalog my MP3 collection.
<< Home