Friday, September 14
I Want That Trophy, So Dance Good.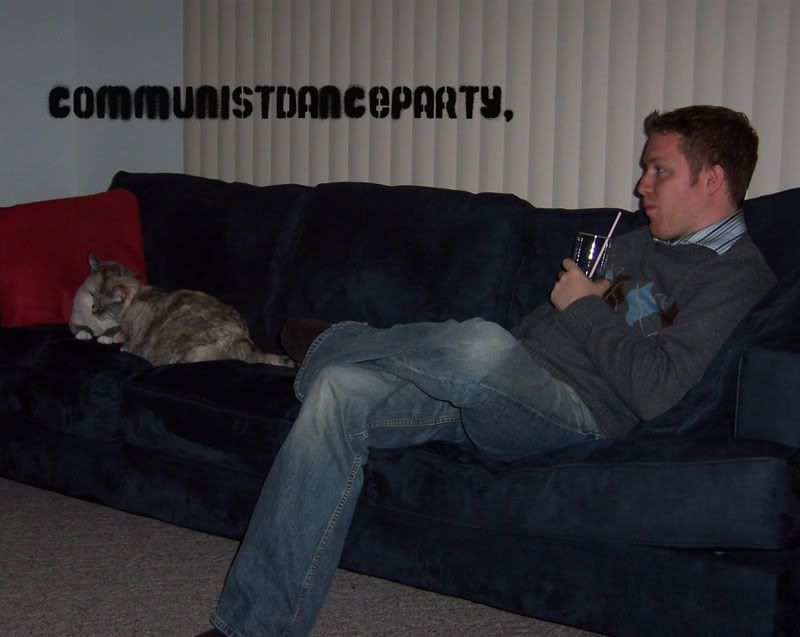 What a stupid week.
During any normal weekday afternoon for me, I'd come home from another problem-free day at the office, opting to unwind at Headquarters by catching up on some writing, answering e-mails or further editing my book. People would always praise me for my ambitious efforts, claiming that when they punch out for the day, all they want to do is fall in front of the television and drift off to sleep. I never understood these people, as I find it nearly impossible to relax when I have so much to do in the world of entertaining strangers and further alienating friends.
Now
I get it. If you hate your job, it's pretty damn hard to be creative. Who knew?
If you hate your job, you don't have the time or effort to do anything
but
hate your job. The last two weeks at work have been embarrassingly rough for me, and it's causing me to become nothing short of a worthless mongoloid around the house. I get home, refuse to even step into my office or open the mailbox, and collapse in front of
SportsCenter
until the Missus comes home and makes me a pizza. I'm falling behind on deadlines, I haven't touched the
CDP
Book in weeks, and I don't even have the energy to care. I just don't feel like exuding effort when I'm in a bad mood, which is the mantra that most normal people have been following for years now. I'm just catching onto the apathetic trend.
I'll slip out of this funk quickly, but for now, I'm stuck and don't care to be saved. Soon enough, I'll listen to all of those mix-tapes and detail each and every track on this page. Soon enough, I'll write that Dane 101 article that I promised them I'd have today. Soon enough, I'll finish this Goddamn book and make dozens of dollars in royalties. Not
today
, though. Not even tomorrow.
Being lazy and falling behind on deadlines is cheap and sad. There's no excuse, other than being an ass who's unable to properly manage your time. But after experiencing 10 full days of what it's like to truly not want to go to work in the morning, I think I'm starting to see where it's justified.
Oh, everything will go back to normal before you know it, but until then, you'll know where to find me. Enjoy your weekend, kids.
Comments:
I
don't
hate my job, that's the problem. There's been new software implemented that has made my job impossible to do for a few weeks at the bugs get worked out. This 'hurry up and wait' mentality is driving everyone at the office crazy, but none more than me.
For someone with as much anxiety as myself, not being able to do something you need to do is gut-wrenching. I just want to do my job and go home, and I'm hitting snags with every turn.
I wish I could make a few good rants about it, but it's rather boring and a ton of co-workers read this stuff. I'm logical to know that the moment is only fleeting, but until it's lifted, I'm officially in a funk of epic funk proportions.
<< Home