Monday, September 17
Rockin' The Suburbs.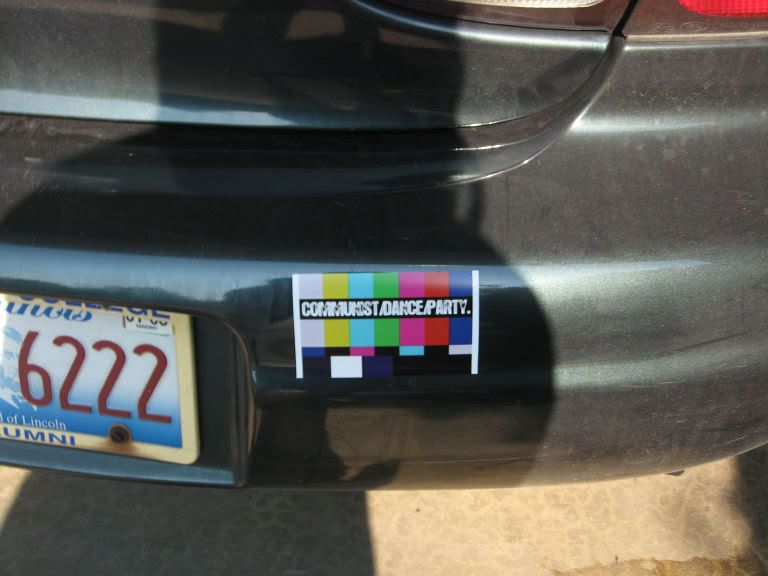 Step 1 - Get yourself some
CDP

Swag
.
Step 2 - Photograph yourself enjoying
CDP

Swag
.
Step 3 - Send photos to
communistdance@yahoo.com
.
Step 4 - Enjoy.
Today's photo comes to us from the coolest Chicago teenager since Ferris Bueller,
Cargirl
. She's making the streets of Illinois just a little snarkier, thanks to her
CDP
Bumper Sticker.
Click here
to see other examples of
CDP
Swag at work, and enjoy your Monday. If you haven't mailed out your Mix-Tapes yet, you're quickly running out of excuses. You get until Friday before I start to retaliate. Tally-ho!
Comments:
I'm gonna be honest here...
I dropped $60 on CDP merch back in the Spring. The material that cafepress used on both my polo shirt and my wife's shirt was horrible as best. I know this is out of your hands, so I hadn't said anything prior to this. I was stoked to rock my CDP shirt to work only to find out that it was unwearable. It was even worse once I washed it.
My apologies.
<< Home