Monday, October 29
Don't Wake Me Up.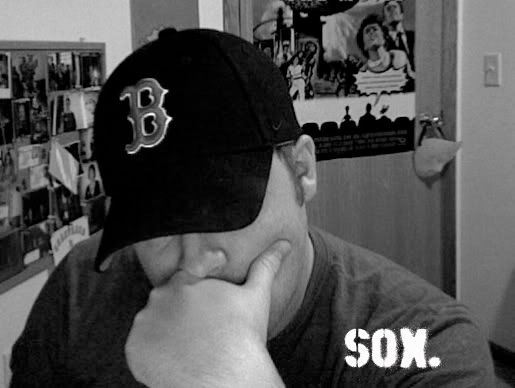 The Boston Red Sox won the 2007 World Series.
My hands are sore from playing
Guitar Hero III
all Sunday.
The finishing touches are going into the
CDP Book
as we speak.
Halloween, the only holiday that matters, breaks the week up in style.
Big thangs poppin', little thangs stoppin'. Straight
ballin
', y'all. I'm all bout' it.
Please sound off in the comments section and enjoy your day.
Comments:
MOE- Okay, maybe I didn't give a properly-thought out answer. Let me try again.
The Brewers are my team through and through, but to me, watching the Sox is like watching a bunch of friends from school get together and shock the world. It's not supposed to happen, they're not supposed to be so good and you're not supposed to care so much, but you totally
do
.
Every time I watch the Sox play or get interviewed, I always think to myself "Aren't these guys supposed to be jerks?" Whenever they're miked in the dugout, I find myself laughing at the irrelevance of the conversation.
In short, I really, really like the guys they have assembled. As the rosters change and the landscape of MLB changes, I honestly might wane in my fandom. When you have a favorite team that's not your 'home team,' you really only have the love of the players (or location) to go on.
That's where I've been for awhile now, and I don't see that changing.
HATHERY- Can't wait to see the coat. Yount's moustache got retired in the Brewers Hall Of Fame, right next to Rollie Fingers'.
Forget baseball. Cricket is where it's at!
<< Home