Thursday, November 29
24 Hours Until Doomsday.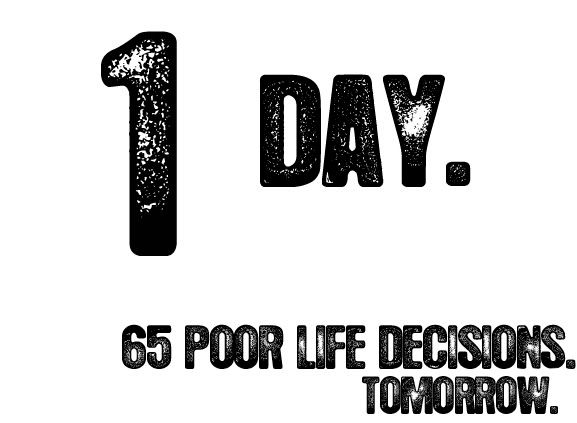 It's all set.
The book is finished.
The book has been published.
The book is ready for you to purchase.
Tomorrow is the biggest day in the history of the
CDP
.
My pants. They are so soggy. Soggy with anticipation. Anticipation mixed with urine.
Look, what more is there to talk about? Come Friday morning, I will globally release my first book to the raving masses. Interviews have taken place. Questions have been answered. Over the next few weeks, I'll be shaking more hands, meeting more people and doing more press. The book will be reviewed, criticized, praised and mocked. Complete strangers, lifelong friends and loyal fans will buy it. Hopefully, they will all be entertained in one way or another.
You know how you can buy it (I'll remind you again tomorrow, just to be sure). You know what's in it and you know what to expect. Tomorrow is the beginning of something completely new to me. I can't wait. I hope you can't wait, either.
Please direct any questions to the comments section or to communistdance@yahoo.com. I'll answer anything for you, and do absolutely everything I can to make sure a book goes out to everyone that wants one.
It's all set, friends. Have a good day.
Comments:
Thanks, JT. Congrats on being drunk, as well.
Cargirl, I like you because you don't seem to sleep. Ever. Thanks for the praise and urination.
I keep reminding myself that this isn't the end of anything, just the beginning of a lot more work. Mailorders need to go out, finances and profits need to be carefully calculated, whores and meth need to be purchased with reckless abandon.
I'm ready. This was the point, after all.
<< Home