Thursday, November 1
Facebook Funnies! (Volume 7.)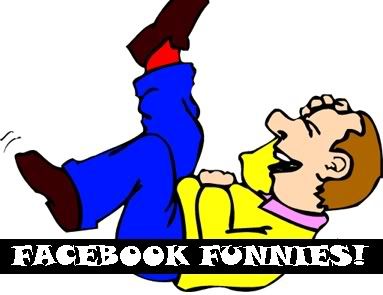 Hello, and welcome to another installment of
'Facebook Funnies,'
where we get to peek into the personal lives of
Facebook
users by simply keeping an eye on their Mini-Feed. It's wacky! It's hilarious! It's
Facebook Funnies
!
Today's Facebook Funny comes to us from '
Julian
.' This was his updated mini-feed on Tuesday evening:
Julian left the group "See? Bill Does Have Friends!"
Thanks for stopping by, and stay tuned for the next hilarious installment of
Facebook Funnies
!
Volume 6.
Volume 5.
Volume 4.
Volume 3.
Volume 2.
Volume 1.
Comments:
My money's on Monday, March 17, although nothing has been formally announced, yet.
Sorry for the lack of typical hilarity, I'm finishing up my book and I'm in zero hour at this point. If I don't wrap it up by the weekend, I'm going to miss my publishing deadline.
<< Home