Friday, January 18
An Amusingly Cranky Eccentric Curiosity.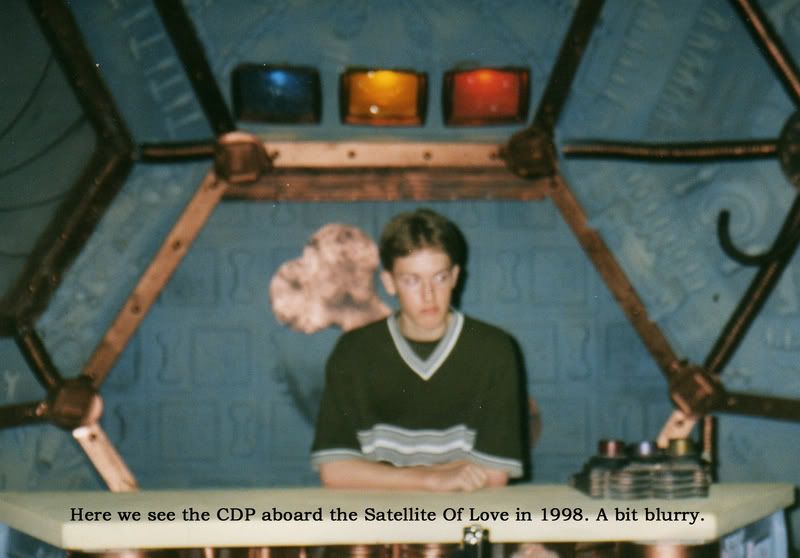 (Skinny, awkward, baggy shirts...I hated the 16 year old me, and it showed.)
1.
It bears repeating that Sunday is the NFC Championship game between the Packers and the Giants. If you live anywhere near the midwest, you're already aware of the astronomical prices and lengths that people are going to snag themselves tickets to Lambeau Field (
considering the embarrassing state of our nation right now, even reasonably intelligent people will take anything they can get to take our minds off of reality, so suck it up and ask for seconds, kids!
).
The Missus' side of the family are season ticket holders, which means that they always get first dibs on securing playoff tickets. Upon the realization that Green Bay would be hosting the championship game, my wonderful Mother-in-law tried to buy out the four family tickets and surprise me and the Missus with them as a gift (and a jaw-dropping gift at that). She offered her parents (the ticket owners) a cool grand for them, which they turned down in favor of selling them to a broker.
How much did they sell their daughter out for? $1200. A mere $200 more than what she offered them. This effects me directly and hurts me deeply, as I was to be the recipiant of one of those NFC Championship tickets. In fact, when I heard the news, my nose started bleeding. Alas, it wasn't meant to be, and I will spend Championship Sunday in my living room, listening to Troy Aikman ramble on about pass coverage while Joe Buck eats a cheese pizza.
Packers 34, Giants 17. See you in Arizona, Patriots.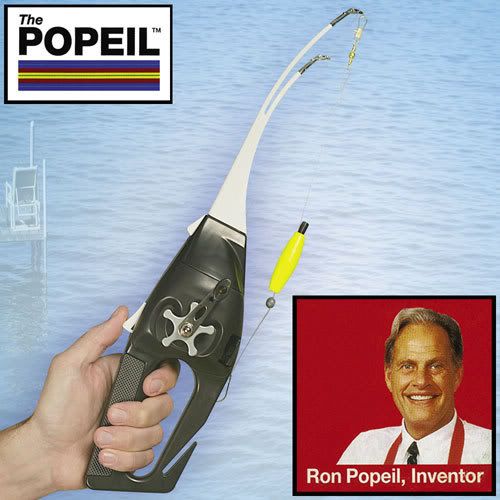 2. I received a piece of Spam e-mail yesterday that contained the tagline: "Be Like Ron Jeremy!"
Yeah, that's exactly who I want to be like. A 55 year old, balding, has-been fatass with a smaller unit than me. Sounds like a raw deal, when you really think about it. I don't need you, Spam! Find another sucker! Come back to me when your tagline says: "Be Like Ron Popeil!" That guy was a visionary; he invented the Pocket Fisherman, for Christ's sake.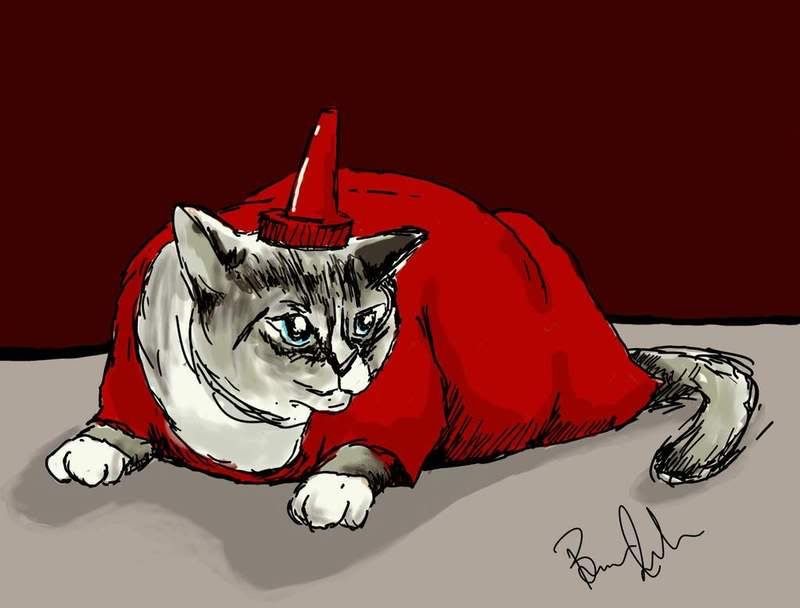 3.
Benjamin over at Killer Sandbox Productions wants to draw you a picture. For
free
!
Here's the thing.
Ben just bought himself a drawing tablet
, and needs practice before he starts making millions off of his soon-to-be viral web animations. He's an incredibly gifted artist, and he'll create something that you'll love. So head on over there, give the man some much-needed practice and get something awesome and original in return!
Tonight, you'll find me in line for the 7:30 showing of
Cloverfield
. Also, the
CDP
will be taking Martin Luther King Jr. Day off, so expect the funny to arrive on Tuesday. Free at last.
Sound off in the comments section, sign up for the
Nationwide Mix-Tape Trade #2
if you haven't yet, and enjoy your extended weekend.
Comments:
JT
- Thanks; the pain will subside...eventually.
My last mix was a 4-disk, 72 track masterpiece, so I'm assuming that this time around will be no different. I'll probably do one mix per Valentine's theme.
WILL
- Best Brains used to give private tours of the studio if you called weeks ahead during a non-shooting day
(more proof as to how amazing these fine people were)
. My family had planned a trip to the Mall of America that year, which wasn't too far away from BBI, so I begged to make it happen.
It was my family and maybe 3 other people, so the tour was very imtimate and amazing. They showed us everything and let us get photos everywhere. It was already a dream come true.
The kicker was this. The day we were there was a writing day, so the
entire writing staff was in the studio
. Mike, Kevin, Bill, Mary Jo, Bridget, Paul,
everybody
. Just walking around the studio and going about their business. Part of the legacy of
MST3K
is that these people genuinely loved their work, and were allowed to do pretty much whatever they wanted way up in Minnesota. It always seemed like the best job in the world to me, and seeing it happen before my eyes just solidified those claims.
All I wanted was to not intrude on their work and remain invisible; these people were some of my comedic idols, after all. I didn't want to get in the way and bother them, so imagine my happiness when they went out of their way to say hello, shake hands and chat about what they were working on. I remember Bill accidentally walking through a picture I was taking and sincerely apologizing. I was like, "Are you kidding me?" Midwestern charm is a very real thing.
They say you're never supposed to meet your influences and whatnot, but I've met Mike Nelson three times now, and I can say with all certainty that he's an awesome guy, first and foremost, followed closely by being the most genuinely funny guy on the planet. His wife is a hilarious sweetheart and when I sent him a copy of my book last month, he wrote me back with words of thanks, encouragement and the promise to read it. I actually believe him, too.
I really should have made an entire post out of this. Oh well. Any other questions?
<< Home