Wednesday, July 16
The CDP Dark Knight Giveaway!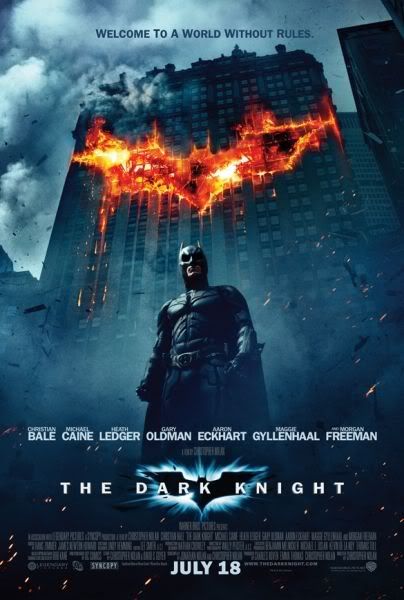 This Friday, Christopher Nolan's
The Dark Knight
will finally premiere to a worldwide audience.
I've been waiting all year for this (
and a good chunk of last year as well
), and my IMAX tickets are secured as we speak. Nolan is my favorite current director, and arguably one of the greatest living directors on the planet. This film has all the makings to be the greatest superhero film of all-time, shatter records posted by the abysmal
Spider-Man
franchise, and even snag Heath Ledger a posthumous Oscar nod. Not too bad for a
Batman
franchise that was all but dead in the water about a decade ago. I cannot recall the last time I've been so hyped for a film, and the universal acclaim for this picture has all but increased my desire for Friday to arrive. It almost feels like Christmas to me.
Now, thanks to
CDP Network
alumni (
and Warner Brothers employee
),
Reese
, I've been hooked up with an armload of
Dark Knight
theatrical posters to give away to
CDP
readers (
so remember to shoot her a thank you if you're one of the chosen winners
).
The posters are theatrical-size; 27 by 40 inches with the reverse image printed on the back. They are in perfect condition and will be shipped out as delicately as if I were shipping a fetus cross-country. How you wind up receiving one of these beauties is another story altogether.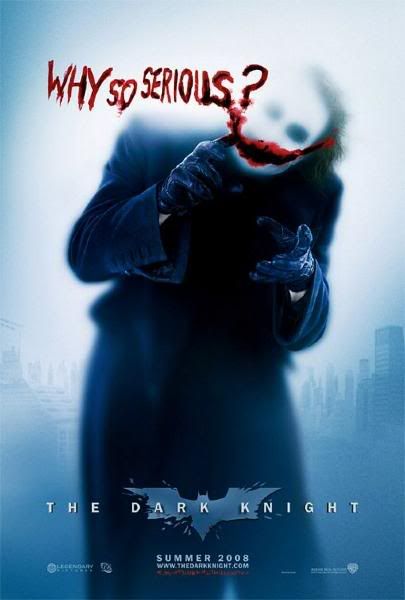 The contest to win a poster of your choosing (
any of the four options displayed in this post
) is really quite simple.
All you have to do is come up with a new Tagline for the CDP
.
For four-and-a-half years now, the official slogan of the
CDP
(
as displayed in the copyright area in the sidebar
) has been 'Jumping The Shark Since 2004.' I feel as if this slogan has run its course, and the time for something new is now. I'm asking the
CDP
faithful to come up with a new piece of history, and for it you will be handsomely rewarded.
Be creative, be funny, be in tune with the spirit of the page. Anything goes.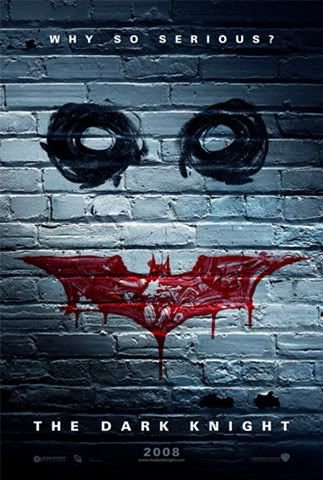 You may submit as many new taglines as you want, either via the Comments section or through my e-mail address at communistdance@yahoo.com.
The contest begins today and will run through to Tuesday, July 22
. The winners will be announced on Wednesday the 23rd.
First
Prize will receive two (2)
Dark Knight
theatrical posters, and places
second
through
fifth
will each receive one (1). Shipping is on me. Simple as that.
Five
people will win!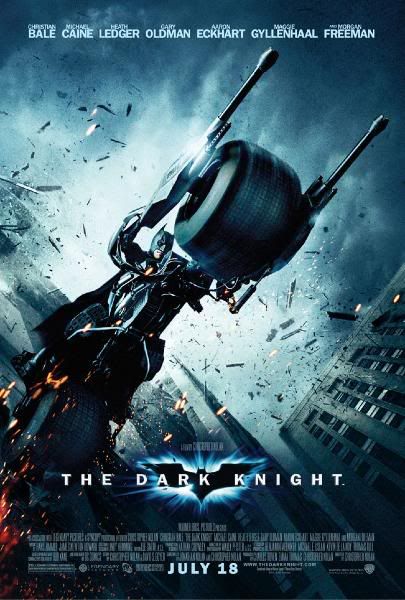 So, get to it. Create the next new tagline for the
Communist Dance Party
, and score yourself some awesome
Dark Knight
swag in the process. You really can't go wrong. Sound off in the comments section and enjoy your day.
Comments:
1 – 200 of 217 Newer› Newest»
As a general rule, I refer to my site as the
CDP
, but I use the term 'Communist Dance Party' when I have to be serious. Sort of like when you call a child by their middle name when they're in trouble.
As far as the tagline goes, and you can see this in the sidebar, the slogan will be prefaced by the 'Copyright 2004-2008: Communist Dance Party' line.
Truth be told, however, you can do whatever you want. Feel free to ask any other questions.
1 – 200 of 217 Newer› Newest»
<< Home