Friday, July 25
Dr. Forrester & Dr. Wily Will Rule My World.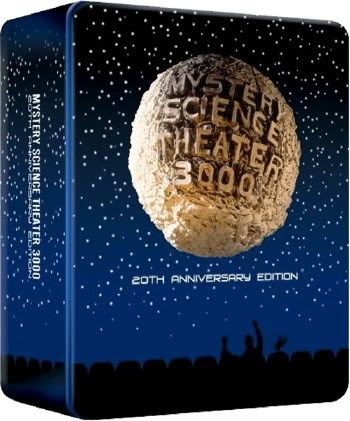 I gotta tell you, this week is shaping up to be nothing short of a soggy nerd dream for yours truly. After the release of the genre-defining
The Dark Knight
, I now get an early peek at the
Mystery Science Theater 3000
20th Anniversary DVD Collection, to be released in October.
It's...it's beautiful. Now that I think about it, I'm positive that this is what was in the briefcase in
Pulp Fiction
. If I were Jules, I wouldn't have given it up to Honey Bunny, either.
It's hard for me to believe that a show like
MST3K
is turning 20 this year, mainly due to the fact that it only went off the air four years ago (
in rerun form
). I've always placed
MST3K
right next to
The Simpsons
when it came to the greatest comedy television of all-time, and in a lot of arguable ways, it surpassed the animated series. Even though I have all of the episodes on tape, I will buy whatever they decide to sell me in that beautiful tin case, for old time's sake.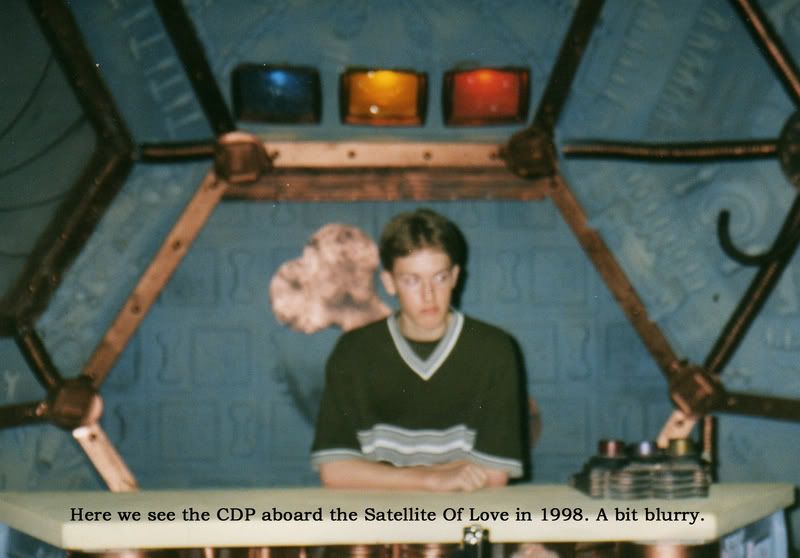 Finally today, I present to you the first trailer of the all-new
Mega Man 9
game. If you're familiar with the incredible
Mega Man
franchise, you'll know that the first 6 installments were released for the Nintendo Entertainment System from 1987 to 1993.
Mega Man 7
was released for the Super Nintendo in 1995, and
Mega Man 8
came out for the Playstation in 1997.
Ten years later, the Capcom team has finally put the wraps on
Mega Man
9. Take a look.
Yes, you just saw that, and yes, that's the new
Mega Man
game. For the
Nintendo Entertainment System
. Here, check out the cover artwork!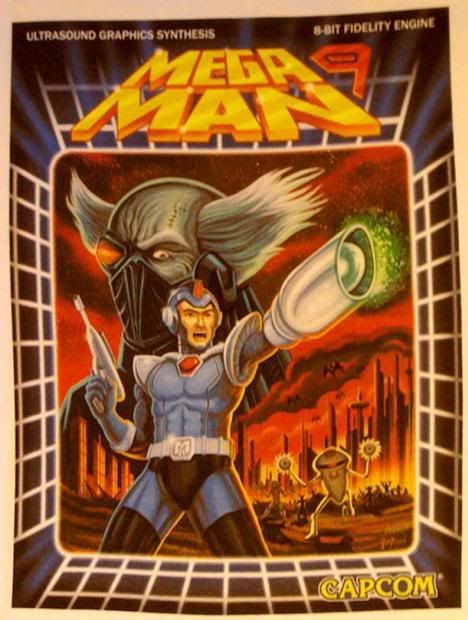 This is one of the coolest and more unprecedented video game stories I've heard in years, and I commend the Capcom folks for embracing the Mega Man nostalgia and creating a brand new 8-bit adventure. Wow; what a week.
Sound off in the comments section and enjoy your weekend. More new stuff next week.
Comments:
If you recall episode 1001:
Soultaker
, Mike and Joel were on the Satellite of Love at the same time (Joel flew back up to fix a self-destruct mechanism on the SOL to save Mike's life).
It was a classic episode. Mike asked Joel if he could rescue him and take him back to Earth, and Joel said that he didn't really want to, and that was it.
It also referenced the massive 'Joel vs. Mike' feud by having Mike lament to Servo about how much cooler Joel was than him because he was running a Hot Fish shop in Osseo, Wisconsin. Servo settles everything once and for all by saying, "Don't compare yourself, Mike. It ain't healthy."
God, I love that show.
<< Home