Friday, August 22
My Car On Google Street View.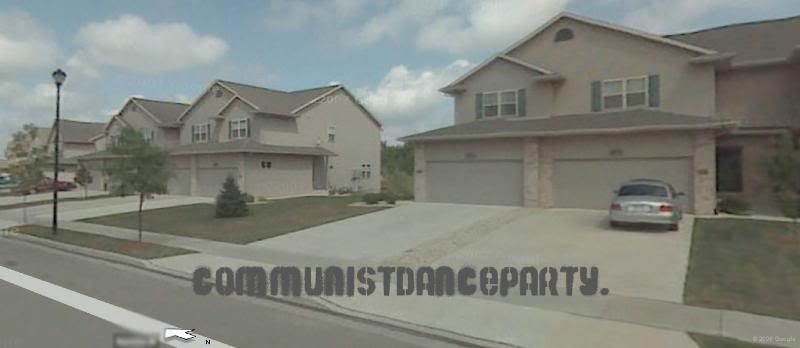 I'm a published author. I've been interviewed dozens of times. My blog has received hundreds of thousands of visitors and fans over the last 4.5 years. The
CDP
has been voted Wisconsin's funniest since 2005. A Google search of my name returns 12,200 results. People have recognized me on the street, and I have been complimented and praised by complete strangers.
And yet,
none
of that matched the pure, unbridled joy that I felt when I saw my car parked in my driveway on Google Street View. This blurry, pixelated snapshot taken from a robotic camera mounted on the roof of a Toyota Prius caused me to leap from my chair, call the Missus into my office and point at the monitor like a monkey with a new mirror.
"
It's my car!
" I exclaimed. "
In our driveway!
"
"
That's very nice
," replied the Missus. "
Can we order a pizza now?
"
Sound off in the comments section and enjoy your weekend.
Comments:
Sweet. How do you capture an image from Street View? I've tried, but maybe I'm mentally deficient because I haven't been able to get it to work.
<< Home