Friday, September 5
It's All Before You Was Born.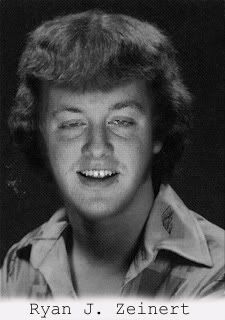 Winneconne High School
- Class of '81.
Nickname
- 'Munchies.'
Quote
: '(
Indecipherable Mumbling
)'
Drink:
Blatz, Schlitz, Pabst
Groups
- Photography, A/V, FFA
Man...the things I do for this site. In less than five minutes, I fully expect a phone call from my mother, exclaiming how much I look like my uncle Tim.
What better way to waste away your Friday than to
Yearbook Yourself
and look forward to the weekend? The
CDP
has some big things planned for the rest of September, and it all kicks off next Monday. Sound off in the comments section and enjoy your day.
NEXT WEEK
- The Kama Sutra of Kissing, the 'Lost' Mix-Tape Trade Review, a Supermarket Brawl and a
Real Ghost
Caught On Film!
Comments:
LA BETE - Man, he sure gets around; even to the UK!
HOSS - Back during the Worldwide Mix-Tape Trade #3, I hadn't published one particular review due to time constraints. Well, now I'm digging it from the archives and giving credit where it's due.
<< Home