Tuesday, December 16
The CDP's Top 20 Albums Of 2008 (#20-#16).
The end of the year is approaching, which means that you'll soon be inundated with thousands of lists and end-of-the-year countdowns concerning all sorts of cultural achievements. Well, here at the
CDP
, it's no different, as today we begin to count down the
Top 20 Albums Of 2008
.
Just a quick word on the validity of this list. It's by no means a '
definitive
' or '
good
' list; merely a list of the 20 best albums purchased by me this year. I'm not
Pitchfork
, I don't get free albums, and I don't actively seek out things that would boost my indie cred. I'm just a dude, dudes, so get right the hell over it and enjoy.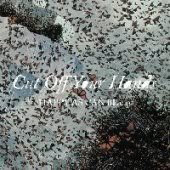 #20. Cut Off Your Hands -
Happy As Can Be
(EP)
This New Zealand-based Indie band has traded Futureheads-meets-Q and Not U paranoia pop for melodically beautiful shoegaze on their most recent EP. A fitting soundtrack for a brief Winter commute, these six tracks are equal parts nostalgia, murky optimism and blurry romance.
#19. The Faint -

Fasciinatiion
Who would have figured that The Faint would eventually become the grizzled old veterans of the arguably dead electro-punk scene? While this album showcases maturity while still maintaining their glitchy-Hollywood-faded glory storytelling, it feels mostly like a breaking point between the Faint of old and the Faint of the future, whatever that will mean.
#18. IfIHadAHiFi -

Fame By Proxy
Some bands are polarizing. Other bands try to be polarizing on purpose. IfIHadAHiFi knew going in that their feedback-soaked noise rock would instantly turn off 90% of all listeners, but immediately develop a cult following with the remaining 10. On their third full-length, the Neo-Tokyo superstars keep on keeping on, cementing their legacy as one of the hardest-working Midwestern bands in the land.
#17. Margot & The Nuclear So & So's -

Animal!/Not Animal
I wouldn't get along with Richard Edwards, the lead singer of Margot & The Nuclear So & So's. In fact, it's universally assured that we'd get into a whiskey-drenched fistfight mere seconds into our first meeting. Nonetheless, the dude is a genius, and the Indiana chamber-pop playing, Hemmingway-worshipping octet is on the verge of a major mainstream breakthrough, with their first major label release.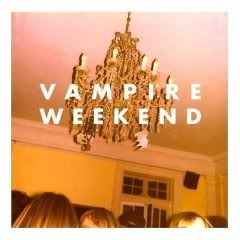 #16. Vampire Weekend -

Vampire Weekend
Even if this self-titled debut was the single most overrated album of the year, it was still well worth making the list. They weren't the first band to bring the Paul Simon, white guy afropop sound to the indie airwaves, but it's been awhile, so it sounds rather refreshing to hear it done so wonderfully well. Who knows if they can replicate this success the second time around, but for now, we can enjoy this catchy and well-received moment in time.
The CDP's Top Five Albums I Wouldn't Put In This Countdown If You Paid Me:
#5
. Lil Wayne -
Tha Carter III
It saves time that his voice always sounds autotuned, even outside of the studio. Must save his label millions in production costs.
#4
. Of Montreal -
Skeletal Lamping

If this is what Kevin Barnes creates when he feels 100% confident in himself and his creativity, then maybe someone should nail him with the sort of criticism he was showered with when he was still writing reasonably listenable music. This album was the biggest letdown of the year for me, and I absolutely adore this man.
#3
. MGMT -
Oracular Spectacular

In all of their interviews, the duo behind MGMT say that they started gathering fans by accident. They're trying to tell you something, kids; even they know that their celebrity is a joke.
#2
. Guns & Roses -
Chinese Democracy

I'd say something clever about such a piece of crap taking so long to be released, but I fear lawsuits.
#1
. TV On The Radio -
Dear Science
Now I know how people feel when they're sick of Arcade Fire's admittedly unnecessary critical acclaim. Three albums, three Top 10 lists and three overrated artistic expressions; I now place TV On The Radio next to Kiss and Guns & Roses in the Holy Trinity of Overrated Music.
Sound off in the comments section, start the argument and enjoy your day. #15-#11 arrive tomorrow.
Comments:
The only band on there that I can agree with is Margot & the Nuclear So & So's, even though I haven't heard very much from Animal/Not Animal yet (I like the previous stuff - 'Quiet As a Mouse' and 'Paper Kitten Nightmare' are the kind of songs I can listen to over and over). Vampire Weekend makes me want to rend and tear and gauge...The other bands I'm not familiar with.
I only bought one CD this year, and it was Death Cab for Cutie's latest. It's a great album, and would be my number one pick (by deafult). Actually, it would be the only album on the list - "Maus's Top One Album of 2008"
<< Home