Wednesday, February 25
Mayors Of Brantford, Ontario.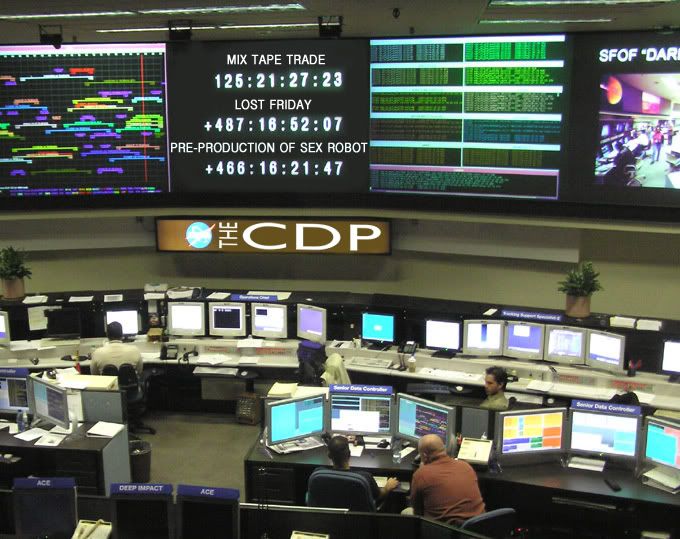 We here at
CDP World Headquarters
try our best to keep our fingers on the pulse of young America: The current trends, Internet Phenomenons, lulz0rz or what have you. The following meme was e-mailed to me by
CDP Network
alumni and all-around good guy,
Mike
, and I got such a kick out of it that I had to share it with you.
But before we get to it, please check out that title photo again, because I worked on the damn thing for at least an hour. As you can surmise, my Photoshop skills lie in between that of an autistic baby, and your average, garden-variety hobo.
"Create Your Fantasy Band Name & Album Cover."
1
- Go to Wikipedia and hit "
Random
:"
The first random Wikipedia article you get is the
name of your band
.
2
- Go to Quotations Page and hit "
Random Quotations
:"
The last four or five words of the last quote on the page is the
title of your first album
.
3
- Go to Flickr and hit "
Explore The Last Seven Days
:"
The third picture, no matter what it is, will be
your album cover
.
4
- If you have the time, spend five minutes in Photoshop and mash it all together.
It's quick, easy and fun. I especially appreciated
my
random selections, as they actually created an album that I
wish
existed:
Seriously, I have like, a dozen albums that are dead ringers for this thing. It's got Jade Tree written all over it.
So check it out, have a little fun and enjoy your day.
Lost Friday
returns with a vengeance next.
Comments:
SMED - Totally. Maybe something like Refused?
MIKE - I'm usually not a meme guy, but this is easy and fun, and best of all, it actually
worked
.
MOE - Of course, the next step would be to actually record a song that matched all three of these elements.
I just noticed that the 'CDP Headquarters' pic looks crappy and distorted in IE. Damn.
<< Home