Thursday, March 19
No More Entertainment #5 - The Best Worst Films.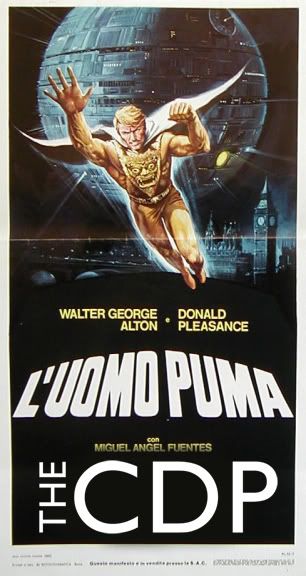 My Top 20 Movies From The IMDB Bottom 100:
20. Fire Maidens from Outer Space (1956)
19. I Accuse My Parents (1944)
18. Monster A Go-Go (1965)
17. Hobgoblins (1988)
16. The Incredibly Strange Creatures Who Stopped Living and Became Mixed-Up Zombies!!? (1964)
15. Blood Waters Of Dr. Z (1975)
14. Final Justice (1985)
13. Eegah (1962)
12. The Mummy vs. The Aztec Robot (1958)
11. Agent for H.A.R.M. (1966)
10. Track of the Moon Beast (1976)
9. Soultaker (1990)
8. Zombie Nightmare (1986)
7. Santa Claus Conquers The Martians (1959)
6. Manos: The Hands of Fate (1966)
5. The Puma Man (1980)
4. The Touch of Satan (1971)
3. The Legend of Boggy Creek, Part II (1985)
2. Girl in Gold Boots (1968)
1. The Final Sacrifice (1990)
Thanks to
Mystery Science Theater 3000
, I've seen all of these movies. And yes, I still haven't seen
Casablanca
or
Citizen Kane
. Figure that out.
Sound off in the comments section and enjoy your day.
Lost Friday
is back for the attack in less than 24 hours.
Comments:
If you want my opinion...
Actually, I guess I will give my opinion whether anyone wants it or not, so here it is:
Citizen Kane
is interesting as a pseudo-biographical character study, and may be worth seeing just for the beauty of the fim itself and the intensity that Orson Welles throws into the role. I find
Casablanca
to be boring, and I'm not sure you're really missing much of anything. For a classic story of missed opportunities I'd recommend
The Heiress
with Olivia de Havilland and Montgomery Clift, instead.
<< Home