Wednesday, June 17
The CDP's Top 100 Simpsons Episodes: #40-36.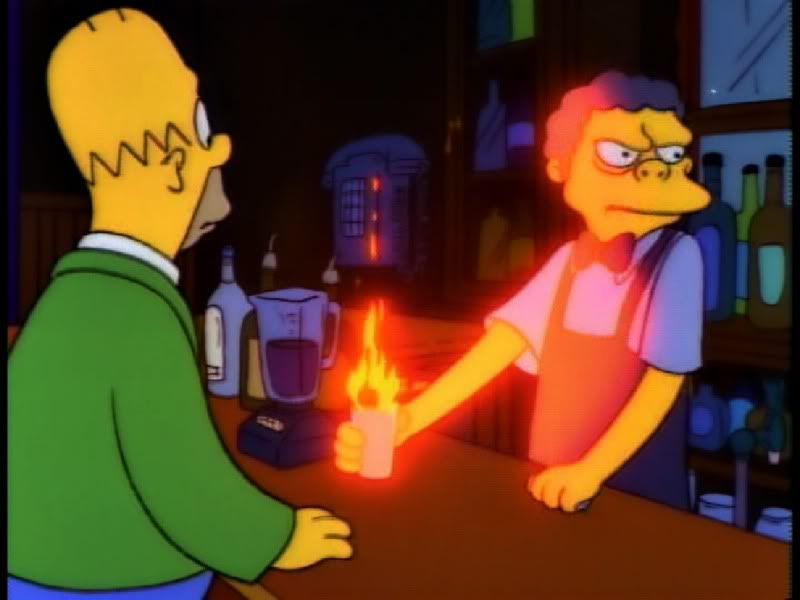 #40 – '

Flaming Moe's

'
Season 3 – Episode 10 (Episode 45 Overall)
Synopsis
– One night at Moe's Tavern, Homer tells Moe of a secret alcoholic cocktail made with cough syrup and fire that he calls "Flaming Homer." When Moe tries Homer's recipe in the bar, he finds it boosts his business and patronage, so Moe steals the recipe from Homer.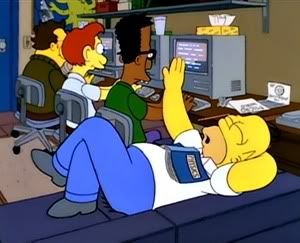 #39 – '

Homer Goes To College

'
Season 5 – Episode 3 (Episode 84 Overall)
Synopsis
– After failing a test at the nuclear plant, Homer's lack of a college degree is revealed and he is sent back to pass a nuclear physics class. Homer, having seen too many bad
Animal House
knock-off movies, goofs off, so he is sent to a group of boys for tutoring. They steal Springfield A&M's mascot, but his friends are caught and expelled. Homer invites them to live with him, but his family soon become angered by their new housemates, so Homer decides to try to help them get back into college.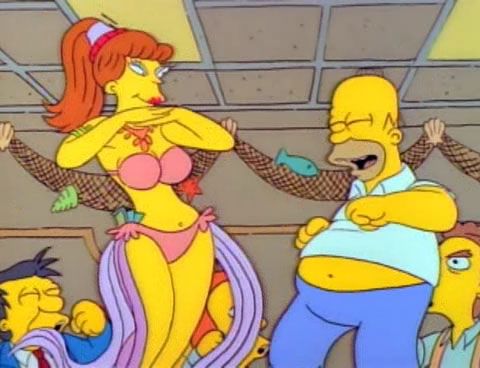 #38 – '

Homer's Night Out

'
Season 1 – Episode 10 (Episode 10 Overall)
Synopsis
– Bart purchases a mini spy camera and manages to take a picture of Homer dancing with a belly dancer named Princess Kashmir at a co-worker's bachelor party. He gives copies of the picture to his friends, and eventually the picture starts to circulate around until eventually Marge sees it. She kicks Homer out of the house, but the next day explains that she is not upset about him dancing, but rather that Bart saw it. She demands that he take Bart and go apologize to Princess Kashmir.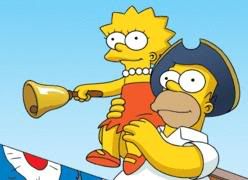 #37 – '

Lisa The Iconoclast

'
Season 7 – Episode 16 (Episode 144 Overall)
Synopsis
– While doing research for an essay, Lisa finds a confession written by town founder Jebediah Springfield revealing that he was a murderous pirate named Hans Sprungfeld who never cared about the people of Springfield. Homer decides to help Lisa get the message out, but they are arrested by the town council.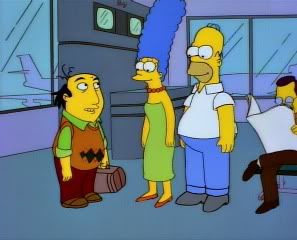 #36 – '

A Star Is Burns

'
Season 6 – Episode 18 (Episode 121 Overall)
Synopsis
– Springfield adopts Marge's suggestion of a film festival, in which any of the townspeople can enter a short film. To help her judge, Jay Sherman comes from New York to stay at the Simpsons' house. Homer feels threatened by Jay, and so Marge puts him on the panel as well.