Thursday, June 11
The CDP's Top 100 Simpsons Episodes: #60-56.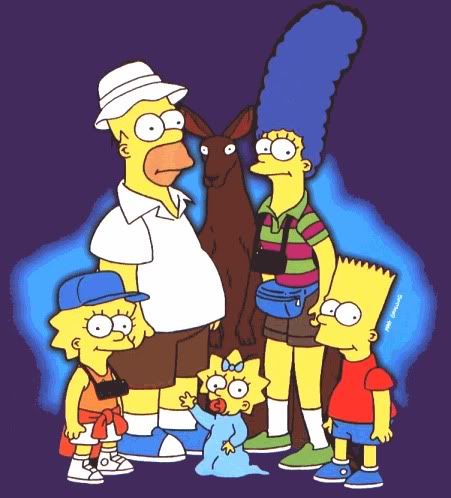 #60 – '

Bart vs. Australia

'
Season 6 – Episode 16 (Episode 119 Overall)
Synopsis
– In order to prove Lisa wrong about the Coriolis Effect, Bart collect calls Australia, but the call lasts six hours and costs $900.00. After the call's recipient complains, Australia indicts Bart for fraud. The United States State Department negotiates a settlement, with Bart having to publicly apologize in Australia. There, after Bart apologizes, the parliament wishes to give him the additional punishment of a booting.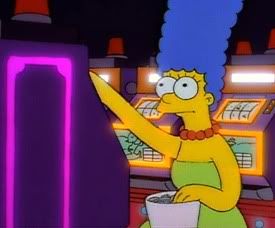 #59 – '

$pringfield (Or, How I Learned to Stop Worrying and Love Legalized Gambling)

'
Season 5 – Episode 10 (Episode 91 Overall)
Synopsis
– After the local economy stalls, everyone in town votes for gambling to be legalized, prompting Mr. Burns to open a casino. Homer becomes a blackjack dealer, and Marge to become so addicted to gambling that she forgets about her family life. Meanwhile, Bart opens up his own casino, and Lisa struggles to create a costume for a school pageant.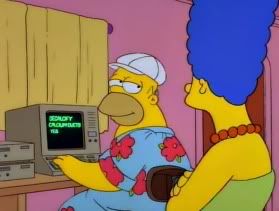 #58 – '

King-Size Homer

'
Season 7 – Episode 7 (Episode 135 Overall)
Synopsis
– Unhappy with the Springfield Nuclear Power Plant's new exercise program, Homer decides to get on workman's comp by purposely gaining 61 pounds. He succeeds in his goal and is able to work at home, but finds that a nuclear meltdown is about to take place at the plant.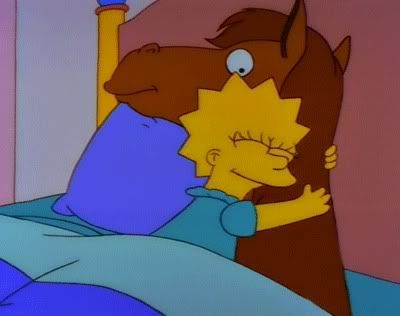 #57 – '

Lisa's Pony

'
Season 3 – Episode 8 (Episode 43 Overall)
Synopsis
– When Lisa requires a new saxophone reed for her talent recital, she asks Homer, who immediately promises to buy her one. Though when Homer breaks his promise, he makes up for it by giving Lisa the one thing she had always wanted, a pony named Princess. With a new pony in the house, Homer struggles with two jobs to cover the cost.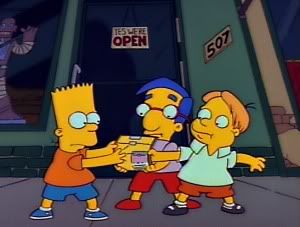 #56 – '

Three Men And A Comic Book

'
Season 2 – Episode 21 (Episode 34 Overall)
Synopsis
– Bart, Milhouse and Martin Prince pool their money together to buy the first
Radioactive Man
comic from Comic Book Guy. They discover that they are unable to share the comic and due to their mistrust of each other, end up destroying it.
Comments:
#58:
Computer: "vent radioactive gas?"
Homer: "Yes. [typing] Y..."
Computer: [responds before Homer can type an 'e']"Radioactive gas vented."
Homer: "Hmmm.[Over shoulder to Marge]Marge, I'll let you know I just tripled my productivity!"
<< Home