Wednesday, June 10
The CDP's Top 100 Simpsons Episodes: #65-61.

#65 – '

Alone Again, Natura-Diddily

'
Season 11 – Episode 14 (Episode 240 Overall)
Synopsis
– Maude Flanders is killed in a freak accident during a stock car race, devastating Ned and prompting Homer to find a new woman for his grieving neighbor.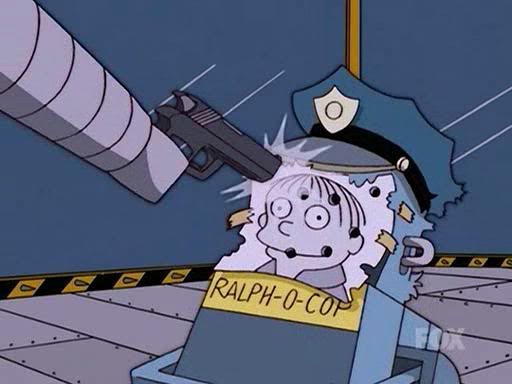 #64 – '

I (Annoyed Grunt)-Bot

'
Season 15 – Episode 9 (Episode 322 Overall)
Synopsis
– Homer builds a battle robot to win Bart's respect, and places it in a tournament against other robots. What Bart does not know, though, is that the robot is actually Homer in costume. Meanwhile, Snowball II dies and Lisa tries to find a replacement cat.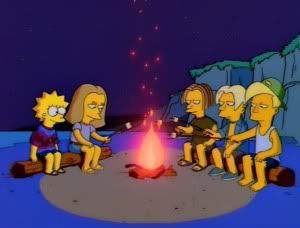 #63 – '

Summer Of 4 Ft. 2

'
Season 7 – Episode 25 (Episode 153 Overall)
Synopsis
– At the start of summer, Ned Flanders asks Homer to take care of his beach house in Little Pwagmattasquarmsettport. The family decides to go there and Lisa, realizing that she is not as cool as she thinks, uses the new locale as a chance to rid herself of her nerd image and becomes a surfer girl.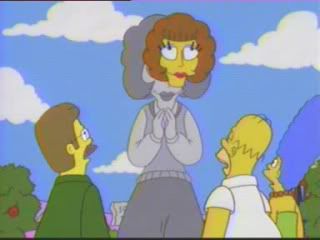 #62 – '

I'm Goin' To Praiseland

'
Season 12 – Episode 19 (Episode 267 Overall)
Synopsis
– After finding a sketchbook belonging to his late wife Maude, Ned Flanders opens a Bible-themed amusement park to honor her memory.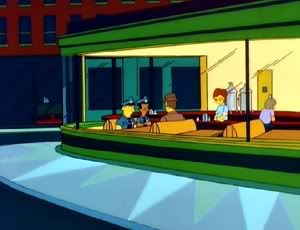 #61 – '

Homer vs. The Eighteenth Amendment

'
Season 8 – Episode 18 (Episode 171 Overall)
Synopsis
– Alcohol is banned from Springfield after Bart accidentally gets drunk at a town parade. Rex Banner is appointed to replace Chief Wiggum as police chief to enforce the new laws and stop Fat Tony from smuggling. Rex is successful, but then Homer starts to smuggle alcohol.
Comments:
#65: I love the shower scene in the Flanders dating video with his wang pixellated down to the knees. That's one ding-dong diddly of a ding-dong!
<< Home