Monday, July 20
The Communist Search Party (Part III).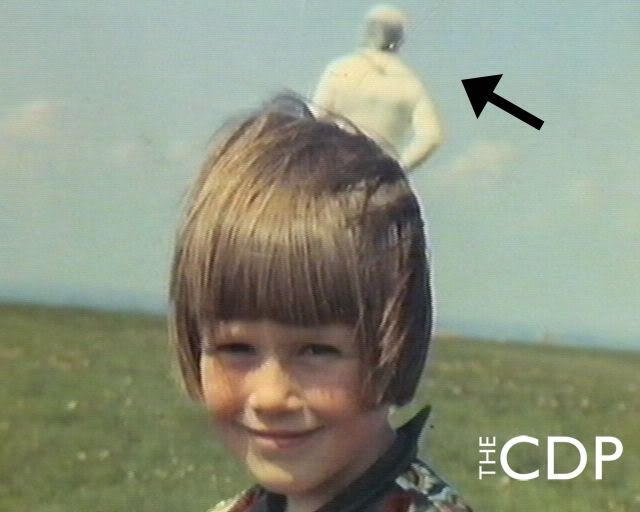 (In this anonymously-submitted photograph, it has been speculated that the background figure is Zeinert.)
Since being initially
reported missing
at the beginning of July, popular blogger and humorist
Ryan J. Zeinert
may have once again been accidentally
photographed
within the Nature Preserve surrounding his Sun Prairie estate, where he is believed to be currently hiding.
A local hiker, taking a candid photograph of his daughter Sunday afternoon, snapped the above image, which unbeknownst to him at the time, contained a mysterious humanoid figure in the background. After careful scrutiny and analysis, photograph experts at Kodak have verified that the image is genuine.
It has not yet been concluded that the image is indeed of Zeinert, but he
has
been known in the past to wear a spacesuit outside of the house in moments of extreme duress and/or intoxication. In a recent interview by Zeinert's wife, she has verified that his spacesuit
is
missing from
CDP
World Headquarters.
"
He's...such a goddamn idiot,
" she remarked, burying her head in her hands and sobbing lightly.
If any additional news surfaces, it will posted here immediately. In Zeinert's absence, the
CDP
continues to run 'lost' and archival essays. As always, if you have any footage or news to report, please send them to communistdance@yahoo.com
.
Comments:
That little girl actually looks suspiciously like the CDP's mom when she was younger. Apparently, the CDP has obtained a time machine in his absence. Strange things afoot.
<< Home