Tuesday, July 7
No More Entertainment #8 - Top 30 Comedians.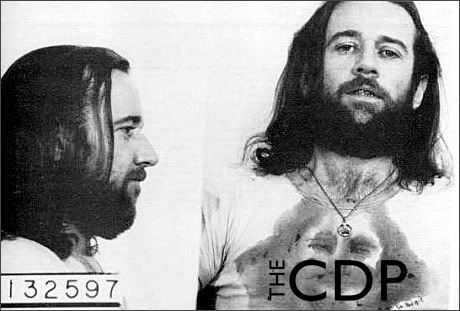 (

NOTE

: While authorities continue to search for the
recently-missing
Ryan J. Zeinert, the

CDP

will be publishing previously unreleased and 'lost' content from his vast archives in his absence. The following list was found on a flash drive Mr. Zeinert had left behind; it also contained embarrassing song lyrics, unappetizing cocktail recipes and several proposed nicknames that he was attempting to get people to pick up in reference to him.)
A quick list of my 30 favorite stand-up comics:
30. Jerry Seinfeld
29. Dana Carvey
28. Tommy Tiernan
27. Demitri Martin
26. David Cross
25. Daniel Tosh
24. Jim Gaffigan
23. Richard Belzer
22. Woody Allen
21. Eddie Izzard
20. Joe Rogan
19. Rodney Dangerfield
18. Dave Chapelle
17. Mort Sahl
16. Mitch Hedberg
15. Stephen Wright
14. Dave Attell
13. Eddie Murphy
12. Bill Maher
11. Bob Newhart
10. Brian Regan
9. Doug Stanhope
8. Bill Cosby
7. Richard Pryor
6. Louis C.K.
5. Andy Kaufman
4. Patton Oswalt
3. Chris Rock
2. Bill Hicks
1. George Carlin
Sound off in the comments section, poop on my sense of humor, call me a misogynist for not including any female comics and enjoy your day.
Comments:
I have to disagree with #5. Maybe I'm just missing the joke, but I never understood why Andy Kaufman was draped with the "comedic genius" mantle. I never found his stuff so much funny as bizarre. I think more people laughed out of discomfort than amusement.
I happen to LOVE Bill Cosby's older stuff (used to listen to my dad's old vinyl LPs -- I swear I've listened to Cosby's Noah routine a million times), so I think he should be higher on the list. (How is Joe Rogan higher than Eddie Izzard?) Plus, where is Phil Hartman?? I'd add Joel McHale and Stephen Colbert somewhere in the mix (and take out Rodney Dangerfield & Jerry Seinfeld, sorry!), but otherwise there aren't that many comedians out there right now that can make me laugh like some of the folks on that list when they were at their peak (as for female comics...I think I can count them on one hand, and their names are all Margaret Cho).
<< Home