Thursday, July 16
Rimshot Thursday II.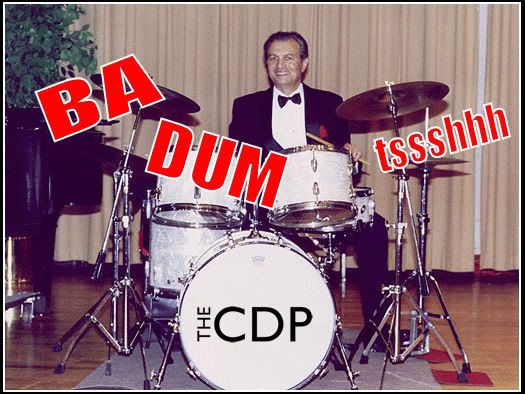 (

NOTE

: While authorities continue to search for the
recently-missing
Ryan J. Zeinert, the

CDP

will be publishing previously unreleased and 'lost' content from his vast archives in his absence. The following contest was found on a flash drive Mr. Zeinert had left behind; it also contained an unfinished piece of Transformers fan fiction, poorly-constructed plans for a chess-playing robot and a half-eaten slice of cheese pizza, which makes little-to-no sense whatsoever.)
Today is
Rimshot Thursday
, which means that I'd like you to come up with as many punchlines as possible for the following line and post them in the comments section:
"Man, I haven't seen this many crying teenagers since…"
Here are a few to get you started:

"...the ugly Jonas Brother got engaged."
"...Joe Jackson put a band together."

"...I got removed from the Sex Offender registry."
Have fun, be creative and enjoy your day.