Thursday, July 9
Rimshot Thursday.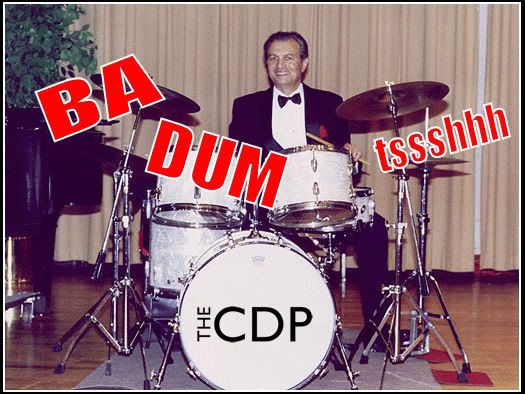 (

NOTE

: While authorities continue to search for the
recently-missing
Ryan J. Zeinert, the

CDP

will be publishing previously unreleased and 'lost' content from his vast archives in his absence. The following contest was found on a flash drive Mr. Zeinert had left behind; it also contained a 'treasure map' that lead to a local Arby's, over 30 as of yet impossible-to-create flavors of Dairy Queen 'Blizzards,' and what can only be described as the most poorly executed idea for a sitcom since 'My Mother The Car.')
Today is
Rimshot Thursday
, which means that I'd like you to come up with as many punchlines as possible for the following line and post them in the comments section:
"I like my coffee the same way I like my women/men..."
Here are a few to get you started:

"...thick, black and cheap."
"...Columbian."

"...young and stupid."
Have fun, be creative and enjoy your day.