Tuesday, August 18
I Want To Ride It All Night Long.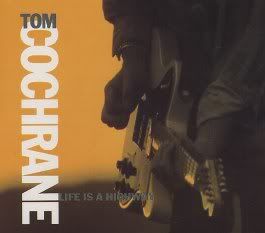 August 22, 1992
- Tom Cochrane's '
Life Is A Highway
' is released to moderate acclaim, reaching #6 on the Billboard Hot 100. It would be Cochrane's only charting hit.
August 15, 2009
- On my five-minute drive to a nearby Subway, I hear '
Life Is A Highway
' on two different radio stations at the same time.
God is imaginary.