Friday, October 2
The CDP Decade In Review.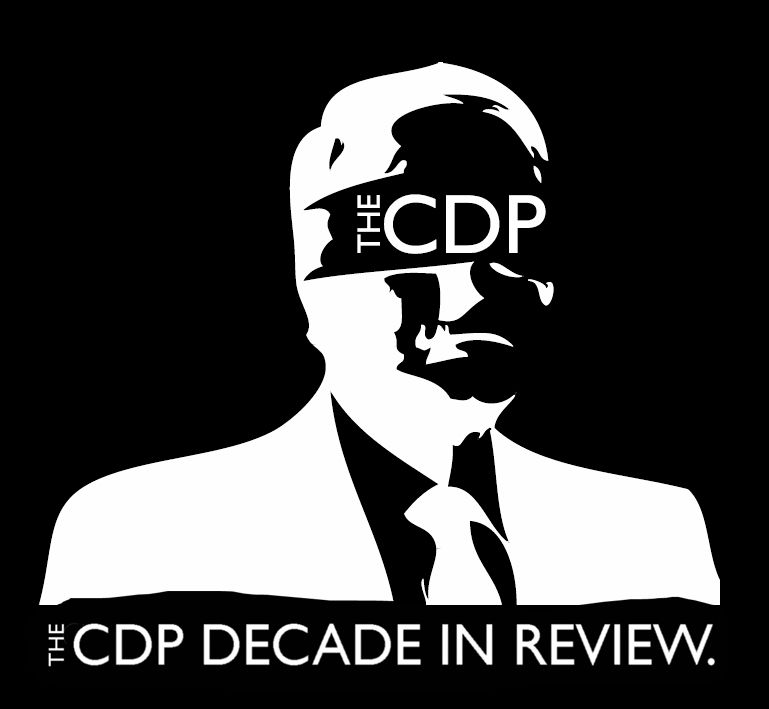 It's been a long decade. Let the
CDP
walk you through it, one embarrassing step at a time.
November 2-6: The Decade In Television.
The Best Canceled TV Shows Of The Decade.
The Most Popular TV Shows Of The Decade.

The Top 10 Worst TV Shows Of The Decade.

The Top 10 Best TV Shows Of The Decade.
November 9-13: The Decade In Film.
The Top 30 Films Of The Decade.
November 16-20: The Decade In Pop Culture.
The Decade In Music Videos
The Decade In Books.
The Decade In Concerts.
The Decade In Video Games.
The Decade In Blogs.
November 23-December 4: The Decade In Music.
The Top 250 Albums Of The Decade.
December 7-11: 2009 In Music (+Misc.).
Albums Of The Year.
Singles Of The Year.
Random Goodness.

December 14: The CDP Year In Review - 2009.

December 21: The State Of The CDP Speech - 2009.
Be prepared; the
CDP
has got you covered right up until the end of the decade.
Comments:
And I thought the big change would be that you would no longer use Photobucket to host your images, so I finally see them when I am behind the Firewall of Doom.
I'm glad I won an award for something. The brochure liner notes was a funny last minute thought, but I think it turned out well. I did it with Apple's Pages, and doing the layout did not annoy the living crap out of me. That means it's 10x better than MS Word.
Anyway, I'm excited to see how the rest of the year shapes up. Hard to believe it's almost 2010. Where did this decade go, anyway?
<< Home