Monday, October 5
The CDP Worldwide Mix-Tape Trade #6 Wrap Party (Part 1).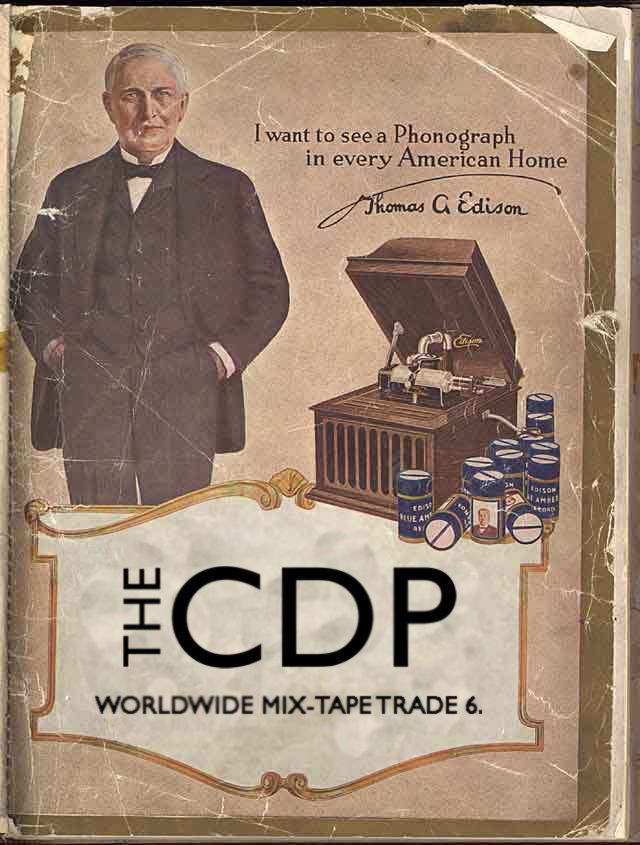 Today's Mix-Tape Review:

Regan

.
The Skinny
: A solid mix of classic hits, modern favorites and uptempo jams, meticulously crafted into a comprehensive-without-being-overblown collection of awesomeness personified.
The Presentation
: Over 40 tracks spread out over three discs, accompanied with liner notes explaining the difficult cropping and pacing process. Clearly, a lot of work went into sculpting such a thick amount of big-time music, and it shows (and worked) in spades.
The Breakdown:
Regan once again has come through with a great Mix that shows her versatility and lively personality. One of the signs that a Mix is good is when you see a song within that you've already heard a million times, yet it takes on a different tone and role depending on their position in the Mix. Here, huge groups like Led Zeppelin, The White Stripes, Fleetwood Mac and AC/DC rub shoulders with Fear, Bad Religion and Richard Cheese, and it all seems to make sense within Regan's world. Where some Mix creators revel in the most obscure tracks, attempting to impress the listener with their musical depth, Regan does the same exact thing, only with some of the most well-known tracks in music history. For that alone, this Mix is a triumph.
Crank It To 11:
Immigrant Song - Led Zeppelin
Stronger - Kanye West
The House That Jack Built - Aretha Franklin
United States Of Whatever - Liam Lynch
Guilty Pleasures:
Livin' On A Prayer - Bon Jovi
Careless Whisper - Wham!
Parental Advisory:
I'm On A Boat - The Lonely Island
Damn It Feels Good To Be A Gangsta - Geto Boys
Live:
Should I Stay Or Should I Go - The Clash
Tusk - Fleetwood Mac
The Most Beautiful Girl In The Room - Flight Of The Conchords
Closing Tracks:
21st Century (Digital Boy) - Bad Religion
Get Back - The Beatles
Sad Songs & Waltzes - Cake
Track #1:
Testify - Rage Against The Machine
Radiation Vibe - Fountains Of Wayne
Panic - The Smiths
Thanks so much for sharing your Mix with the
CDP
Nation, Regan. Sound off in the comments section and enjoy your day. Another review arrives tomorrow.
Comments:
I, for one, am not ashamed of Livin' on a Prayer.
These are some great tracks! I wanted to get some RATM on mine but, alas, it just didn't fit. Did anyone else have some gray areas between Track #1 and Crank It To 11? Alot of my crank songs were Track #1's on the albums, but I left them as Crank because that's how I think of them. My Track #1's are ones I normally associated to Track #1.
I'm anxious to see more reviews.
<< Home