Wednesday, October 7
The CDP Worldwide Mix-Tape Trade #6 Wrap Party (Part 3).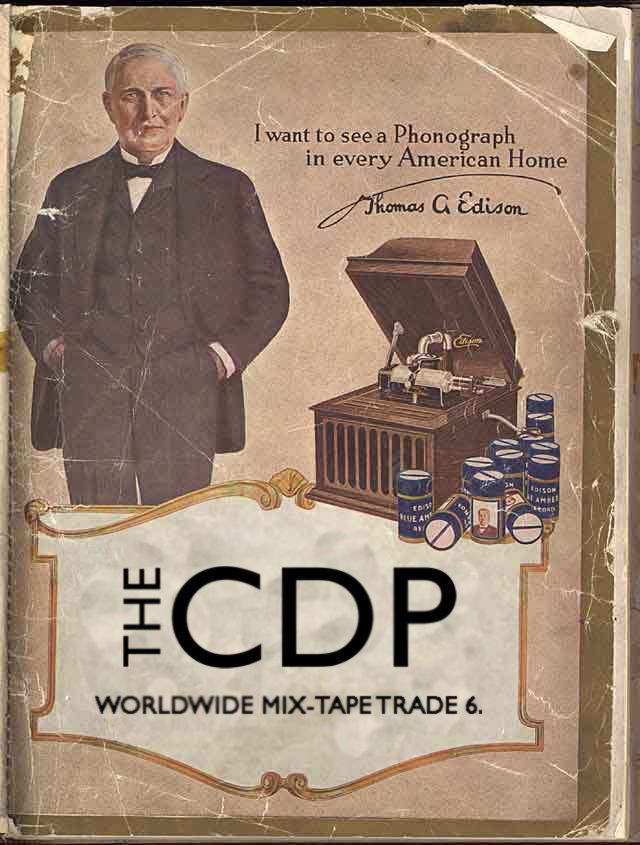 Today's Mix Review:

Mike Hoss

.
The Skinny:
Another winner for Mike, containing the favorite artists he's used on many albums past, with a healthy mix of eclecticism and famous names.
The Presentation:
Mike sent me the liner notes in pamphlet form, which cracked me up.
The Breakdown:
One of the things I like most about digging into the musical tastes of folks is forming the mental Venn Diagram of how their tastes overlap my own. Generally speaking, it's always surprising, highly entertaining and takes up far more of my time than I should probably share ("How can they listen to
that
when they listen to
this
?").
We all do it, though. We all have those artists that we cling to and adore, while completely shunning and avoiding all of their influences, related artists and genres. For example, I like Garth Brooks. I think he's written and performed some astounding songs, yet I sort of blame him for the downfall (and uprising) of mainstream country music. It is for this reason that I avoid everything 'New Country' like the plague. Is this right of me? Probably not, but don't bother trying to convince me otherwise.
Track #1:
Zoo Station - U2
The End - Derek Webb
Crank It To 11:
Rawkfist - Thousand Foot Krutch
Dance Or Die - Family Force 5
What's The Frequency, Kenneth? - R.E.M.
Guilty Pleasures:
Wichita Lineman - Glen Campbell
Two Less Lonely People In The World - Air Supply
Live:
A Boy Named Sue - Johnny Cash
Born To Run - Bruce Springsteen
Parental Advisory:
Fuck Tha Police - NWA
What Matters More - Derek Webb
Closing Tracks:
Farewell And Goodnight - The Smashing Pumpkins
Purple Rain - Prince
Thanks so much for participating in another successful Mix-Tape Trade, Mike. Sound off in the comments section and enjoy your day; more reviews to follow. While you're in there, let us know who
your
artist is that inexplicably got on your radar and never left.
Comments:
I thing the only genres I didn't include was Classical and Opera. Oh, and I avoid all New Country, including Garth Brooks. So there!
I didn't mean to put two Derek Webb songs, but it just sorta happened --
the story of What Matters More
was too perfect to not include here.
And you didn't mention Tom T. Hall's "I Like Beer" which has one of the best lines in any recorded live performance. In reference to his backup singers: "It sounds like the Mormon Tabernacle Football team, doesn't it?"
<< Home