Friday, October 9
The CDP Worldwide Mix-Tape Trade #6 Wrap Party (Part 5).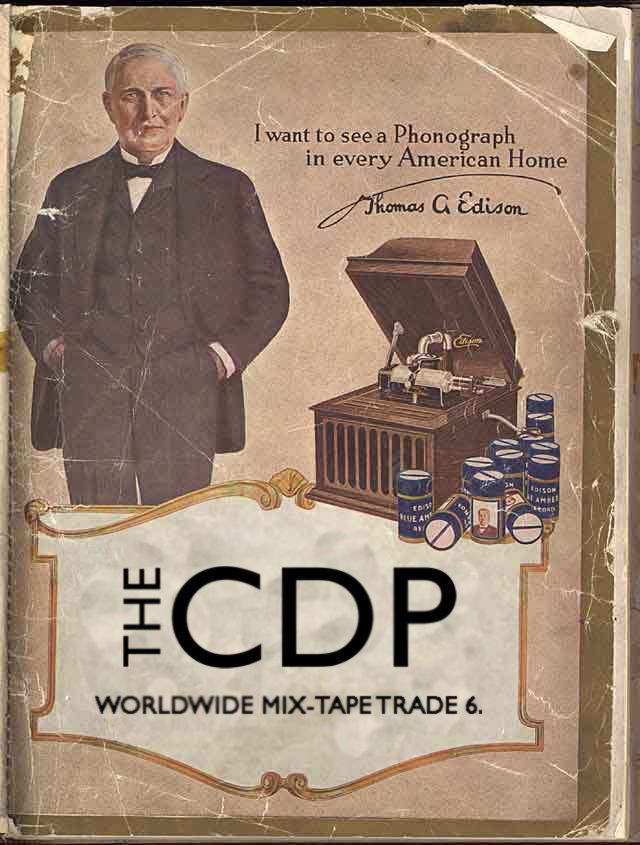 Today's Mix-Tape Review:

Emily Mills

.
The Skinny
: Another adorable, edgy, intelligent and ass-kicking Mix from the perfect embodiment of all those adjectives, Emily Mills.
The Presentation
: Abe Lincoln rocking a Ghetto Blaster. I laughed my ass off.
The Breakdown
: This Mix flows wonderfully. The blazing, busting energy of the first four tracks makes way for a beautiful stretch featuring The Delgados and Sarah McLachlan, before easing us back into the attitude and booty shaking of her Guilty Pleasures and Parental Advisories. Finally, the wonderful Regina Spektor and Ani DiFranco close out an eclectic, warming and overall super-fun album.
What's Mine Is Yours - Sleater-Kinney
March Of The Pigs - Nine Inch Nails
S&M (A Love Song) - Kidneythieves
Flaming Red - Patty Griffin
The Light Before We Land - The Delgados
Pluto - Claire & The Reasons
Possession (Live) - Sarah McLachlan
Oh My God (Live) - Kurt Elling
F*** And Run - Liz Phair
Ass-N-Ti**ies - DJ Assault
My Neck, My Back - Khia
SexyBack - Justin Timberlake
Beautiful, Dirty, Rich - Lady Gaga
Call It Off - Tegan & Sara
Summer In The City - Regina Spektor
Pulse - Ani DiFranco
On a personal note, this Mix once again reminds me of how few female artists I listen to. Sure, I listen to plenty, but I've often wondered why I've always ignored the Tori's and Bjork's and Ani's of the musical landscape. Is this due to the sheer amount of excess male artists out there? The fact that I'm a man, and would therefore gravitate to the ideas and issues of male lyricists? The (somewhat mysogynistic) idea that mediocre male singers are more tolerable to me than mediocre female singers? Hmmm.
In 2005, I saw Communique open for Tegan & Sara in Madison, and actually left before the headliners took the stage. Looking back, my reason at the time was that I was only there for Communique and didn't jive with the atmosphere of T&S in the least. Was I being ignorant? Sexist, even?
None of these theories are convincing me at all. Sound off in the comments section and tell me why you tend to gravitate to either male or female artists, and the reasons...the
real
reasons...why. Have a great weekend; more Mix reviews on Monday.
Comments:
Oh, and as to your male / female singer thing. It took many, many years for females to be accepted in the 'rock' world (as opposed to folk, or being R&B and soul singers). You had a very few female rock musicians, much less groups. I think the first female rock group was Fanny (of "Charity Ball" fame, a double entendre if there ever was one, to think about it). Give Kathleen Hanna and the whole riot grrrrl 'phenomena' credit for spotlighting some female musicians. I'm not saying it's that much better now, but at least there are 'some' instead of 'none' or 'one'.
<< Home