Monday, October 12
The CDP Worldwide Mix-Tape Trade #6 Wrap Party (Part 6).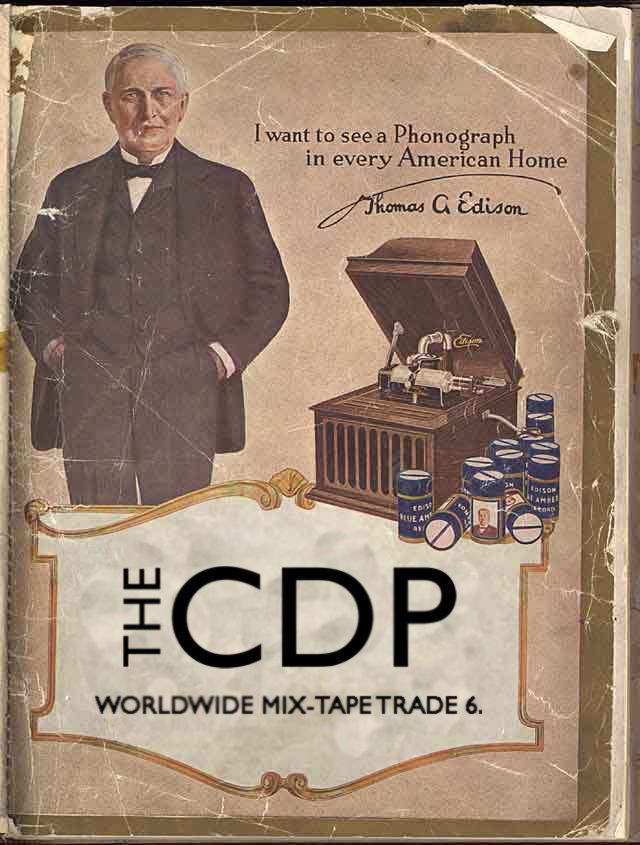 Today's Mix-Tape Review -

Wallrock

.
The Skinny
- A late 90's explosion of punk, ska, emo and badassery that is as close to a
CDP
-created Mix than anything I've ever seen before. The perfect soundtrack for a nostalgic evening of wreckless drinking with friends and future loved ones.
The Presentation
- Wallrock included a novel of liner notes, penning a personal anecdote for every track on the album. This was amazing, and made me sort of wish that everyone did something like this. It gave each track a personal touch; Wallrock should consider getting into the business of humor-themed nostalgic essays.
The Breakdown
- No breakdown here; it's full-blown awesome from start-to-finish:
Doublewhiskeycokenoice - Dillinger Four
Are You There Margaret? It's Me, God - The Lawrence Arms
Where The Devil Don't Stay - The Drive-By Truckers
Me And Mia - Ted Leo & The Pharmacists
My Music At Work - The Tragically Hip
Constructive Summer - The Hold Steady
Barbie Girl - Aqua
Total Eclipse Of The Heart - Nicki French
Free - DJ Quicksilver
20jake - The Gusto
Jen Doesn't Like Me Anymore - Less Than Jake
F**ked Again - The Drunk Drivers
(White Man) In Hammersmith Palais - The Clash
Barstool Boys - Marah
Custom Van - The Junkers
Take Me Home (Piss Off) - Snuff
Lawyers, Guns and Money - Warren Zevon
One Last Cigarette - Less Than Jake
I almost didn't need to upload this album to iTunes, as I already have (and adore) nearly everything on this Mix. Sometimes this is a bad thing; in this case it was great. Even more so was reading along with Wallrock's liner notes, parallelling his experiences with Less Than Jake, The Hold Steady and D4 with my own. Thanks much, man; great job.
Sound off in the comments section and enjoy your day. Autumn is already in full swing. What is the first album you throw on when the leaves start to change?
Comments:
Thanks man - I knew that Nicki French song would resonate.
My only regret (aside from the odd grammatical error and of course boneitis) was not completing any album artwork. I'd thought of a few things to do, but my lengthy liner notes proved too lengthy and I ran out of time. Seriously, I don't know how you find the time because those notes took me forever!
<< Home