Tuesday, October 13
The CDP Worldwide Mix-Tape Trade #6 Wrap Party (Part 7).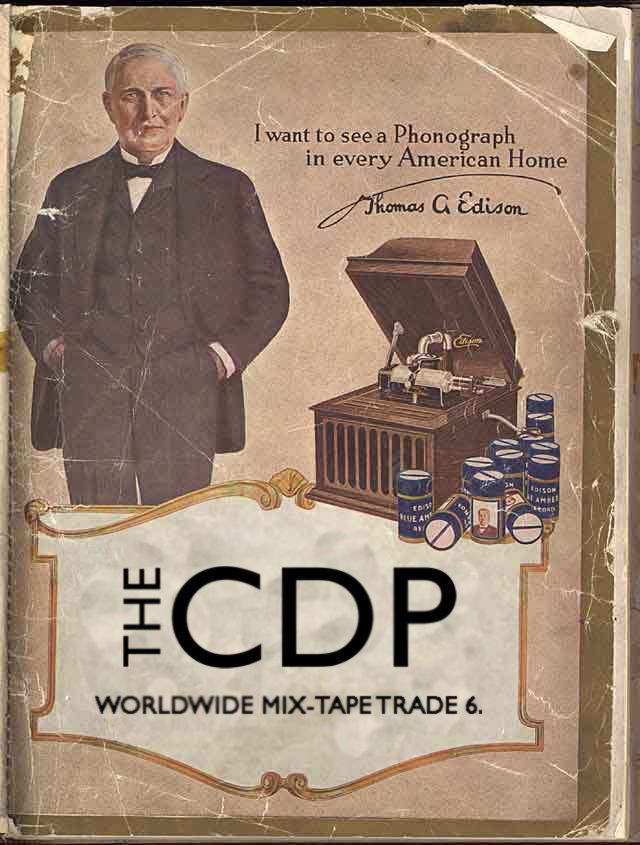 Today's Mix-Tape Review -

Brian

.
The Skinny
- In just a little over a dozen mainstream, hard-rocking tracks, Brian manages to confuse and entertain the hell out of me.
The Presentation
- The CD had 'Celia's Mix' written on it (it was made for my wife), with a subtext reading 'Best Title Ever,' leading to an arrow pointing back up to 'Celia's Mix.' And you know something? It
was
.
The Breakdown
- I don't know Brian personally, but I'm beginning to surmise that he has a wickedly bizarre sense of humor. After all, this is the same guy that created such an awesome '90's Flashback' Mix-Tape the last time around, despite being incredibly young for the better part of said decade. Surely, that Mix was done with at least a certain amount of guilty pleasure-fueled irony, right? Well, tongue-in-cheek or otherwise, it became the Mix I listened to the most from Trade #5.
Dead Star - Muse
Welcome To The Jungle - Guns 'N Roses
Around The World - Red Hot Chili Peppers
Zero - Smashing Pumpkins
Alive And Amplified - The Mooney Suzuki
I'm A Loner, Dottie, A Rebel - The Get Up Kids
Shake That - Eminem
Something In Your Mouth - Nickelback
Siva - The Smashing Pumpkins
Total Eclipse Of The Heart - Love Me Electric
Hella Nervous - Gravy Train!!!
Everlong (Live) - Foo Fighters
(Note: The last two songs were unable to be burned onto iTunes due to a disc error.)
I also love the inability to predict the direction of this Mix. After mainstream favorites Muse, Guns & Roses and the Red Hot Chili Peppers, you're sent 180 degrees with The Get Up Kids, The Mooney Suzuki and Love Me Electric. After I gave it a chance, I dug it.
Thanks so much for your Mix, Brian. Sound off in the comments section and enjoy your day; more reviews tomorrow. What is your current favorite 'mainstream' song as of right now?
Comments:
I have had bad luck ripping discs with iTunes. I like Max and generally (but not always) use that instead of iTunes. It works great when iTunes fails. Even if there are large scratches on the disc.
http://sbooth.org/Max/
This will sound completely snobbish, but I really don't know what's "mainstream" anymore. I took a quick look at the Billboard Hot 100, and while I know almost all of the names there I couldn't place any of the songs other than the new Shakira song. So I suppose I'll have to say "She Wolf" is my current favorite, but even that's a bit of a cheat since I've really only listened to the download on my computer and I got that from an indie music blog (Kyle's I'm Just Sayin' Is All). I guess I really don't listen to pop radio or watch MTV/VH1 anymore, and consequently my knowledge is several years out of date. That makes me feel real old, because I couldn't tell you if I even like Lil Wayne or not...
Oh man, total bummer that the Gravy Train!!! track didn't work for you. That band is just all kinds of (good) crazy.
<< Home